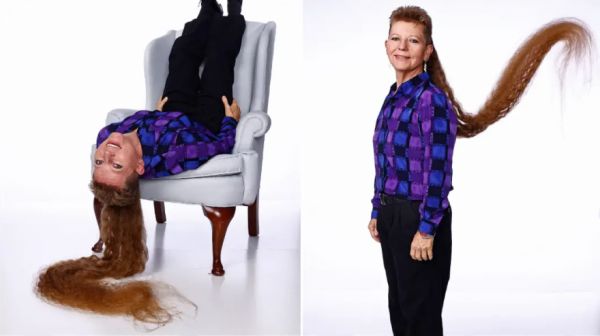 The saga of Tami Manis of Knoxville, Tennessee and her glorious mullet began in the 1980s, when she encountered the work of the be-mulleted Aimee Mann of the band 'Til Tuesday. The video for "Voices Carry" inspired Manis to cultivate her own mullet. She grew her mullet gradually. Then, on February 9, 1990, stopped cutting it altogether.
Guinness World Records announced that Tami Manis has the "longest competitive mullet (female)" in the entire world.
(I'll assume that the gender designation refers to Manis, not her mullet.)
Her mullet stretches 5 feet and 8 inches long. This exceeds her own height, so Manis often keeps the mullet braided. Maintenance takes a lot of work, but with great mullet comes great responsibility.
-via Dave Barry
Source: neatorama