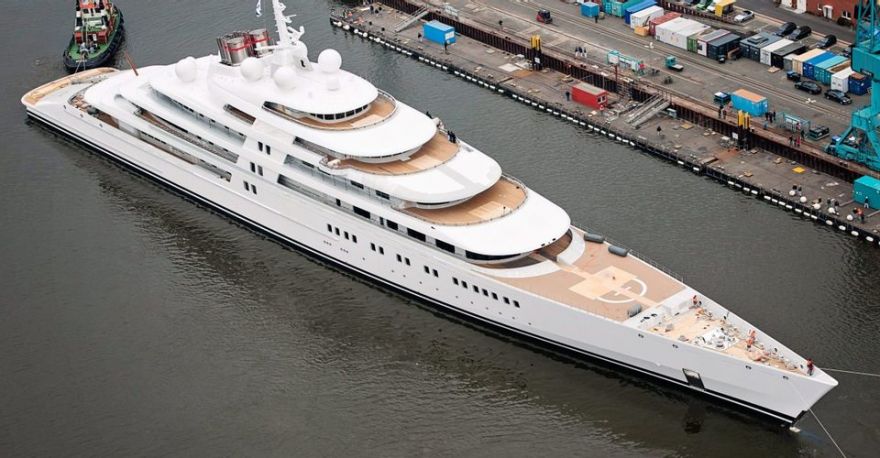 Meet the Azzam, the world's most expensive luxury yacht that belongs to Khalifa bin Zayed Al Nahyan, the President of UAE. The yacht is far bigger than a football field, and larger than US Navy ships. A luxury water vehicle of this size and grandeur doesn't come cheap at all, as the Azzam is estimated to have cost around $605 million :
On average, a 100-meter superyacht can fall between $100-200 million. The Azzam is nearly six times this size. That's hint number one.
Then there is the annual upkeep, usually standing at about 10% of the yacht's, value, easily running into thousands of dollars, sometimes also touching millions. Being Middle East royalty helps in one living the good life. Of course, this is also the country where you get to see the craziest cars on the road, especially in Dubai.
Maintaining a yacht is no cakewalk. When you calculate dockage fees, annual maintenance and repairs, staff salaries, insurance premiums, and gas charges, one realizes that a yacht is much like a white elephant. Of not much use, but a lot of expense. Most yachts, therefore, can only be owned by the super-rich as a means to show off their wealth and also reap its harvests.
Considering it belongs to the president of the UAE, the details of what went inside are confidential for obvious security purposes.
That said; Azzam employs a staff of 50. The construction of the interior was by Germany's Lürssen Yachts while for the exterior design, Italian firm Nauta Yachts were hired.
Image via Hot Cars
Source: neatorama