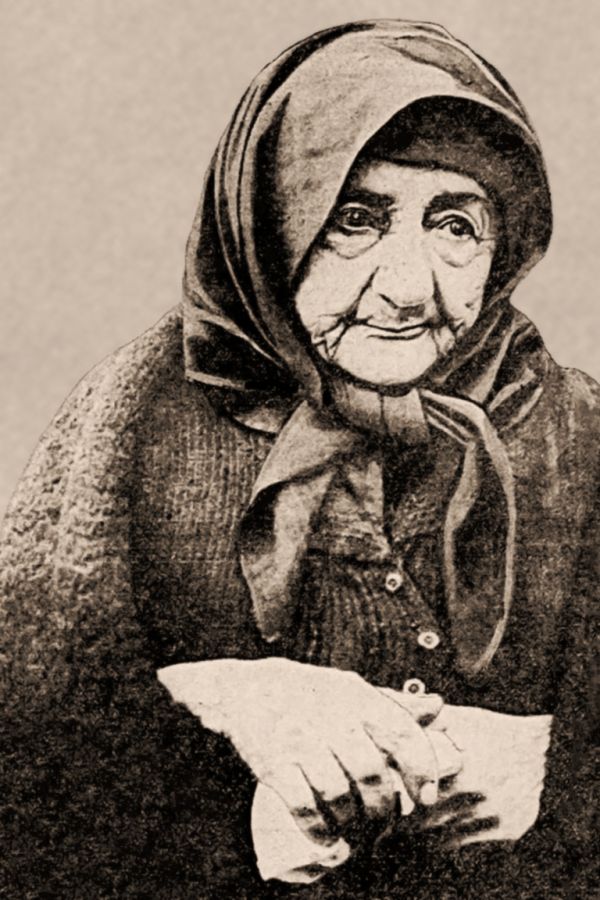 Ana di Pištonja was born in Vladimirovac, Yugoslavia (now Serbia) in 1838, or sometime thereabouts. Later in life, she became known as Baba Anujka. After a disastrous relationship when she was young, Anujka taught herself chemistry, particularly how to make poison.  
Anujka made a laboratory in one wing of her house after her husband died, and she earned a reputation as a healer and herbalist in the late 19th century. She was popular with wives of farmers who sought her help for health problems, and she earned a respectable income which enabled her to live comfortably. She produced medicines and mixtures which would make soldiers ill enough to escape military service, and she also sold poisonous mixtures which she branded "magic water" or "love potions". She sold the so-called "magic water" mostly to women with abusive husbands; they would give the concoction to their husbands, who would usually die after about eight days.

Anujka's "love potion" contained arsenic in small quantities and certain plant toxins that were difficult to detect. When told about a marriage problem, Anujka would ask her client, "How heavy is that problem?", which meant, "What is the body mass of the victim?" She was then able to calculate the dose needed. Anujka's victims were usually men, typically young and healthy. Her clients claimed at her trial that they did not know that her "magic water" contained poison, but that they believed that she had some kind of supernatural powers to kill people using magic. Anujka's potions killed between 50 and 150 people.
The reason she is known as "the world's oldest serial killer" is because she was 90 years old when she was finally arrested! Read the tale of Baba Anujka at Vintage Everyday. -via Strange Company

Source: neatorama