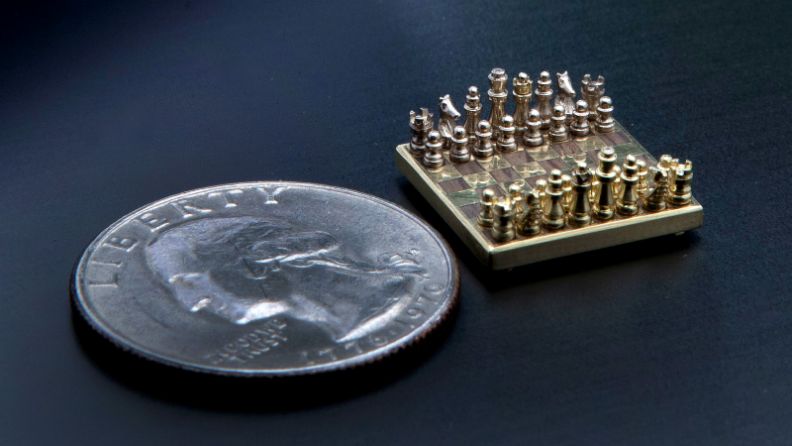 Master craftsman Ara Ghazaryan of Los Angeles made this nearly microscopic chess set by hand. You can watch a video of the crafting process at Guinness World Records, one of which Ghazaryan holds.
The pawns are a mere 2.3 millimeters tall! Playing this game requires not only a sharp mind, but also a steady hand and a pair of tweezers.
This chess set is a true luxury item. Ghazaryan made it from Brazilian cherry wood, yellow and white gold, and diamonds.
Source: neatorama