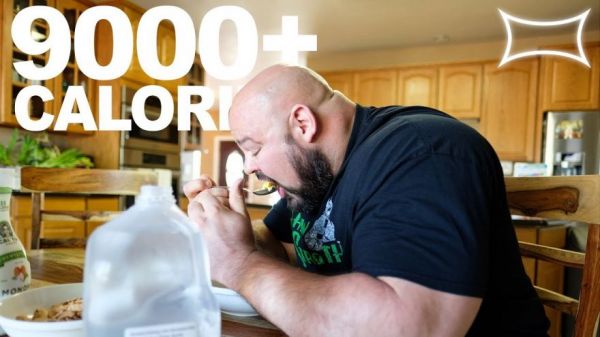 Our bodies are built to derive energy from food, and we all need to take in a different amount of calories each day to keep our bodies functioning properly and give us all the energy we need.
Therefore the more physically active your lifestyle the more calories you need to take in, and for 4 time World's Strongest Man champion Brian Shaw that daily calorie intake level is over 9000, calories that is.
Brian eats 6 meals a day, weighing in at 9,000+ calories total, and that's not only a lot of food- that's a lot of prep time and effort to eat!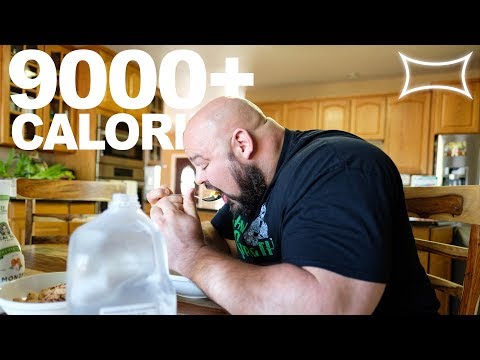 -Via Laughing Squid
Source: neatorama