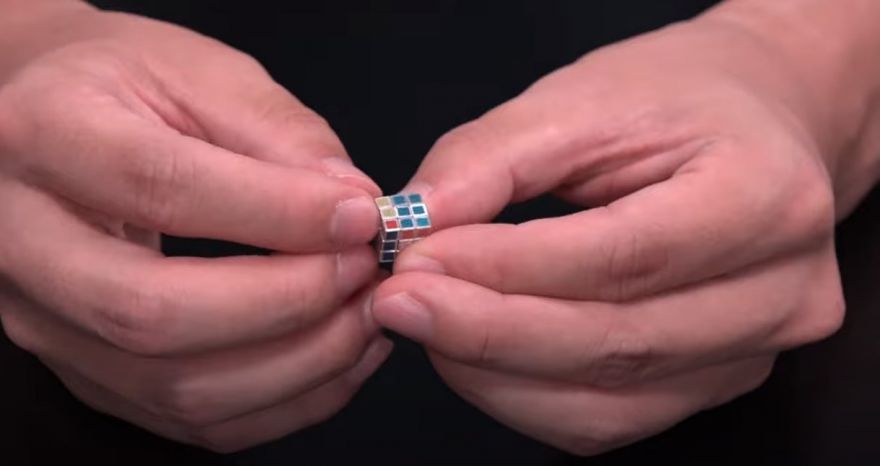 When Ernő Rubik invented the Rubik's Cube (originally called Magic Cube) in 1974, he did not expect it to be as popular as it is today. Over 40 years after its invention, the three-dimensional combination puzzle is still a subject of many books and videos. This isn't surprising, considering that this puzzle has over 43 quintillion combinations. But this might just be the most challenging Rubik's Cube of all.
That's because it's only .39 inches tall.
Japanese toy company Mega House has introduced an officially-licensed Rubik's Cube that was made in collaboration with metal precision processing company Iriso Seimitsu Co. Ltd. using precision metallurgy to craft a diversion sized for a Keebler elf. Each colored piece is only .10 inches. And instead of having a white side, Mega House left the metal unpainted. There's even an engraved Rubik's logo.
While it's totally functional, you'll need to have some nimble fingers to manipulate it.
But don't think that this cube is cheap because of its tiny size.
Mega House is selling it for 180,000 yen, or about $1700, and will begin shipping it at the end of December.
Well, what do you think?
(Image Credit: MegahouseJP/ YouTube)
Source: neatorama