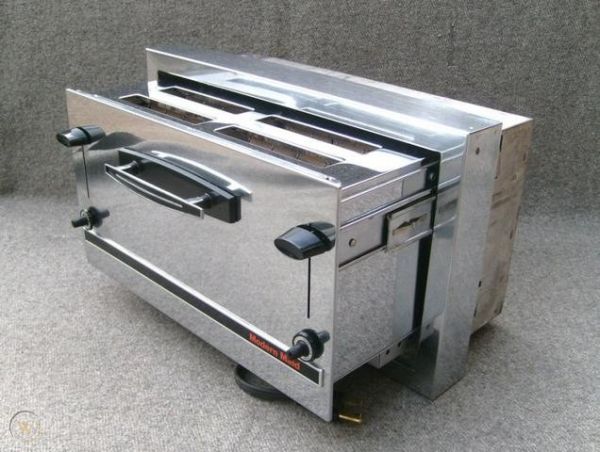 Core77 introduces us to the KBT-100 toaster, an unusual kitchen appliance from the defunct company Modern Maid. It's for people who were very serious about their toast.
You see, you don't just slap it down on your countertop and plug it in. It slides into a hole in your kitchen wall (or bedroom wall–I'm not going to judge your private activities) and is hardwired into the household electrical system. Slide the drawer out to insert sliced bread or remove toast.
What's uncertain to me is if the hole some custom size that would have to be cut into the drywall or if it could fit within a standard wall-hole that could be swapped out for other, more useful appliances, such as a chocolate fondue fountain.
Photo: WorthPoint
Source: neatorama