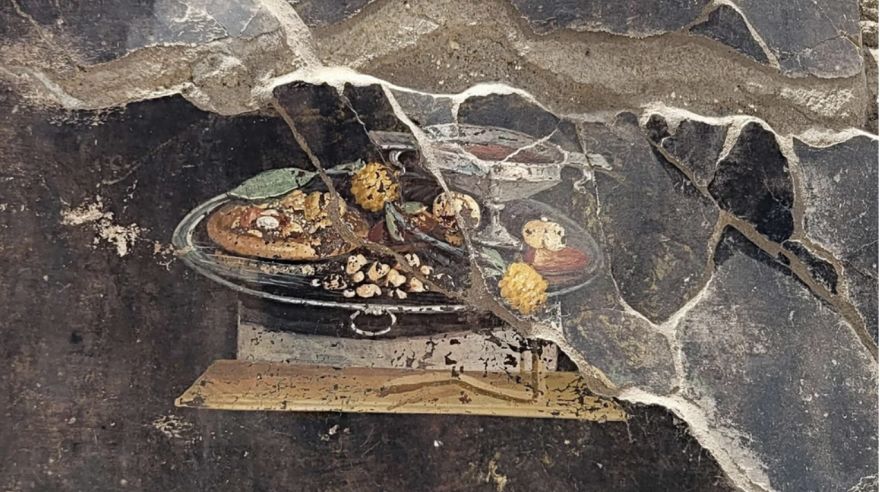 An artwork was discovered in the remains of the ancient Roman city of Pompeii. Found by excavators in Region IX, located in the center of the city, it was hung on the wall in an annex of a house that included a bakery. This painting suggests that the residents of the city could have been munching on the earliest version, or at least the possible precursor to modern Italian pizza.
The fresco, dated to be around 2,000 years old, shows a flatbread that looks like the distant ancestor of the modern delicacy, at least according to the Italian Culture Ministry. The dish featured in the painting doesn't really have the ingredients that make it technically a pizza, but archaeologists said that the toppings on the flatbread were fruits such as pomegranates or dates.
Additionally, instead of the classic tomato sauce, it looks to have been seasoned with spices and some kind of pesto sauce. "How can we fail to think, in this regard, of pizza, also born as a 'poor' dish in southern Italy, which has now conquered the world and is also served in starred restaurants," Pompeii director Gabriel Zuchtriegel said.
Image credit: Italian Culture Ministry
Source: neatorama