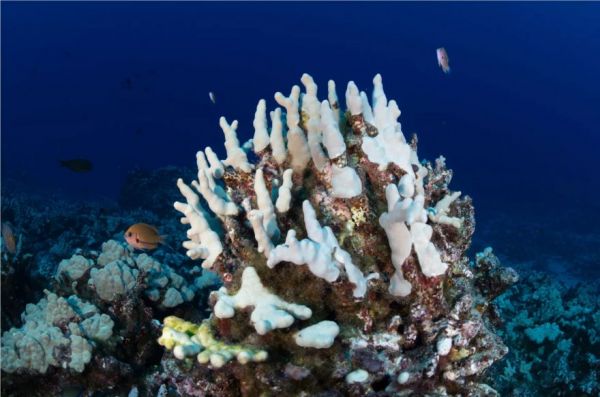 Scientists have been on alert since July because of the warning signs in the Pacific Ocean. The waters around Hawaii were so unusually warm that divers could swim without their usually obligatory wetsuits. The once-bright coral are losing their color. These all point to a terrifying likelihood that the "blob" which appeared 5 years ago — which brought death in everything in its path — has now returned.
The original "blob" was an ocean heatwave that got its name for the splotch of red it made on maps in 2014 and 2015. Scientists had never seen anything like it before. It was massive, spanning the Pacific from Mexico to Alaska. Ocean surface temperatures rose as much as 7 degrees Fahrenheit above average. In the reefs surrounding Hawaii, that was enough to kill between 50 and 90 percent of corals.
The scale of death was drastic, but there's still some uncertainty over just how much was lost. "We were totally unprepared. We were naive as a science community," says Greg Asner, director of Arizona State University Center for Global Discovery and Conservation Science, who is based in Hawaii.
More details about this news over at The Verge.
What are your thoughts about this one?
(Image Credit: Arizona State University Center for Global Discovery and Conservation Science)
Source: neatorama