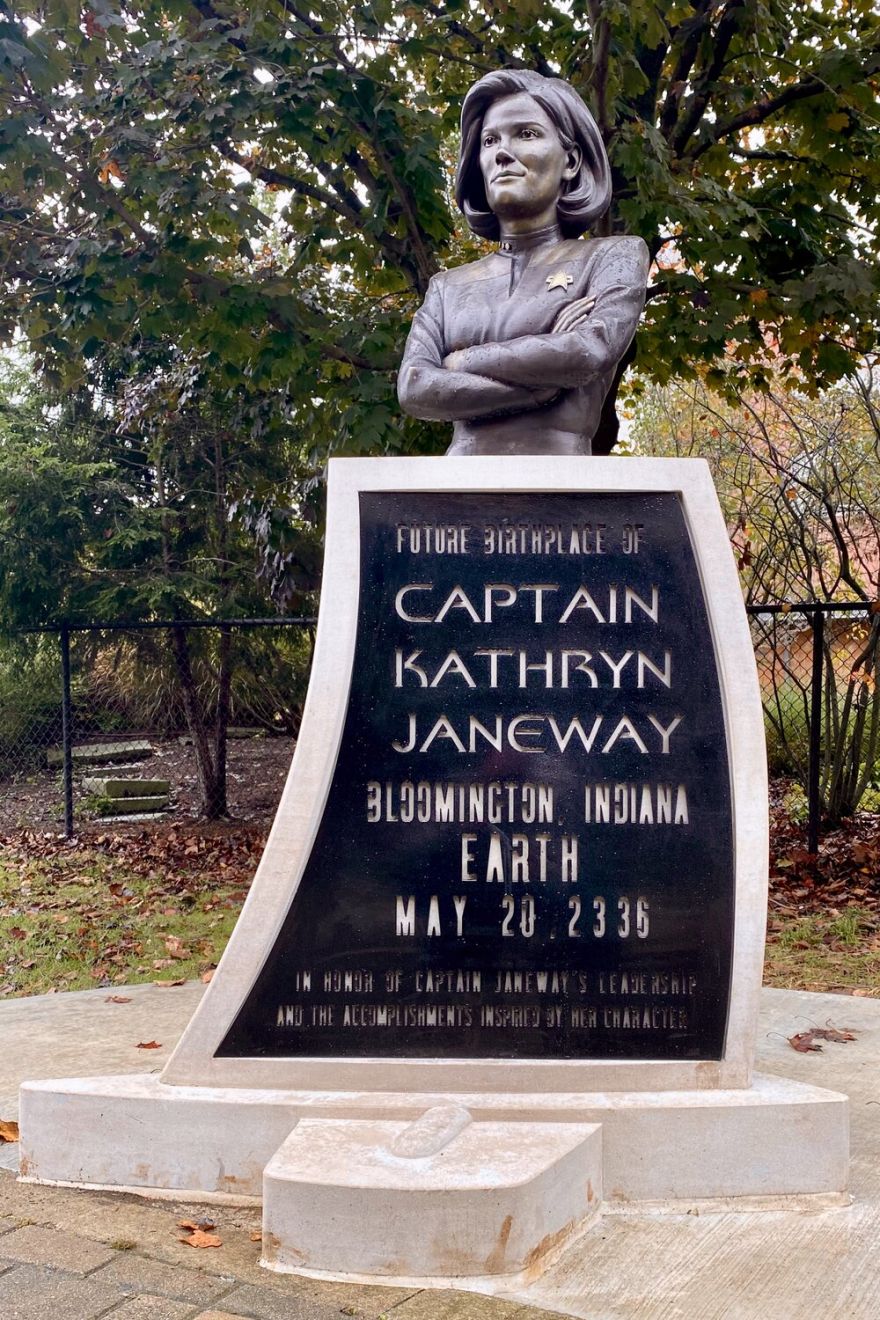 The documentary series Star Trek: Voyager told the story of a Federation starship trapped on the far side of our galaxy that made a 7-year long journey back home. The captain of the Voyager was the legendary Kathryn Janeway.
Bloomington, Indiana now has a monument to its most famous daughter. Captain Janeway was born there on May 20, 2336. Her fans, organized under the banner of the Captain Janeway Bloomington Collective, funded and erected a statue in her honor.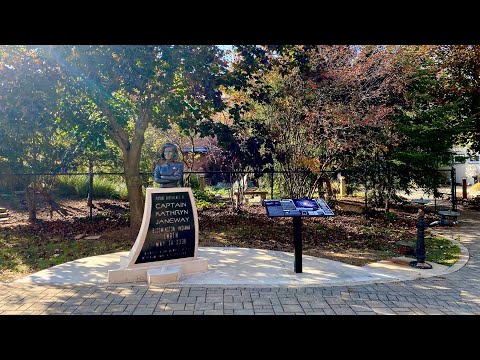 One of Janeway's strongest supporters, the actress Kate Mulgrew, virtually attended the unveiling. She said of it:
I'm not often rendered speechless, but in this moment I am. How many people have such a marvelous thing done in their honor, in their memory. It's a wonderful comment on Janeway's legacy… And hearing you all speak today is deeply moving to me. To realize that Janeway has had such an important role in your lives, and I think in cultural history, it not only terribly affecting for me, but makes me want to go forth in a new way.
-via reddit
Nota Bene: Lest anyone argue that creating this monument violate the Temporal Prime Directive, be aware that that law applies to Starfleet personnel only. Of course, that doesn't mean that messing with the timeline this way isn't a hazardous idea.
Source: neatorama