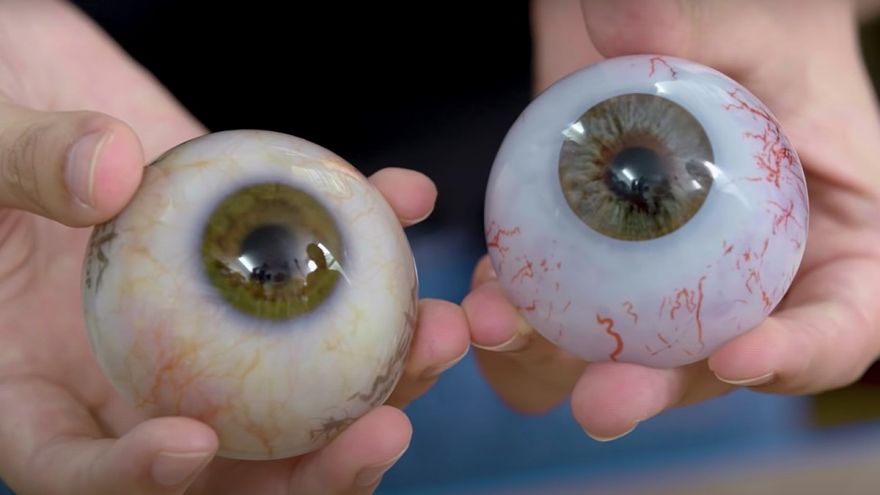 They look so realistic, we can't help but wonder. Just a little. All jokes aside, the 3-D printed eyeballs featured in the photo above were created by Weta Workshop, who designed effects for Xena: Warrior Princess and The Lord of the Rings. For their latest project, the New Zealand-based workshop is perfecting highly realistic human eyeballs:
Adam Savage went to New Zealand for his YouTube series Tested to check out Weta's 3D printing lab. There, designers are hard at work perfecting. Savage talked to Weta founded Richard Taylor and 25-year-old 3D artist Tor Robinson about the project, and why it's so important to create these detailed eyeballs.
Taylor went on to detail some of the challenges in creating eyes that look absolutely human. It comes down to getting the veins right, which can be challenging when painting. That's where a specific type of 3D printing called "voxel printing" comes into play. The technology helps create the translucent look of the eye.
Image via Nerdist
Source: neatorama