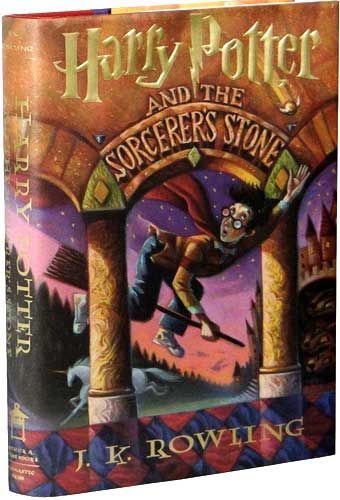 Here's a method that you can use if you're looking to sell something for extra cash: try looking for all the '90s items either you or your parents had. All the random stuff your family might have allowed to collect dust in your home can make you rich. From Beanie Babies to Pokemon cards to old game cartridges, these items can sell for hundreds to thousands of dollars. Here's an excerpt from Cosmopolitan, where they listed some of the items that are to guarantee you a big sum:
Old 'Harry Potter' Books
If you own an original Harry Potter book, you could be looking at major $. Hardcover first editions of Harry Potter and the Philosopher's Stone (aka the English Version) with the print line "10 9 8 7 6 5 4 3 2 1″ are worth up to $55,000, while Harry Potter and the Sorcerer's Stone (aka the American version) is worth up to $6,500 if it has the print line "1 3 5 7 9 10 8 6 4 2 8 9/9 0/0 01 02" on the copyright page. I'll give you a moment to look at your copy.
image credit: Bloomsbury via Cosmopolitan
Source: neatorama