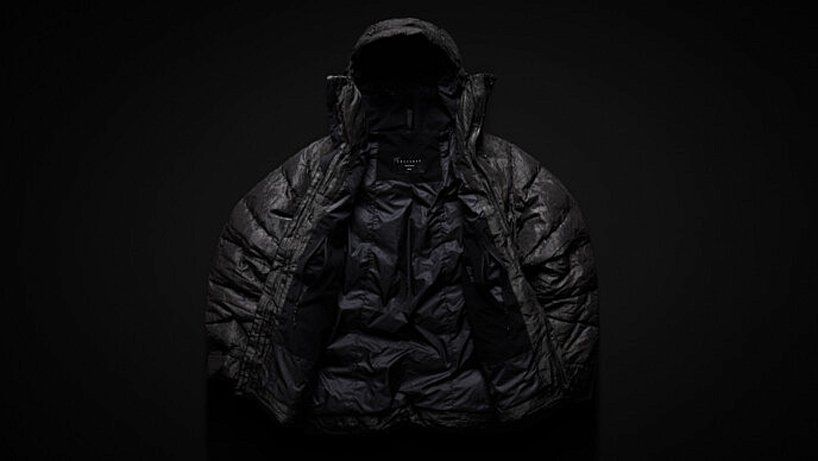 Regular puffer jackets better watch out, as there's a new hot item in town! Vollebak, a start-up company that uses science and technology to make the future of clothing happen first has introduced the indestructible puffer jacket. Designed to outlive the owner and be an item that can be passed down to generations, the heavyweight jacket is made out of the world's strongest fiber, dyneema, as Designboom detailed:
Made out of dyneema, the world's strongest fiber, the puffer jacket is considered to be fifteen times stronger than steel. Dyneema is most commonly used for heavy duty jobs, such as tethering satellites from space or mooring giant container ships. Unlike other puffer jackets on the market, the 'indestructible' coat can also serve as a protective armor, as it endures extreme damage tests, such as knife slashing and tearing.
Besides the ultra-durable fabric that integrates dyneema, the jacket also features military-grade belt tape, zippers, elasticated drawcord adjusters and other details that will last for years.
image credit: via Vollebak
Source: neatorama