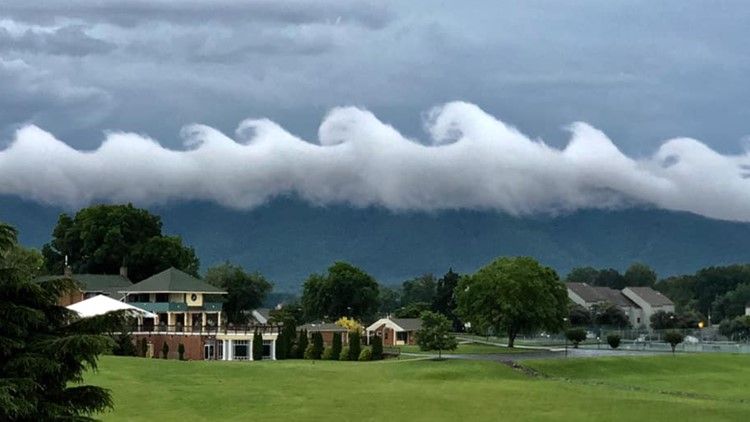 When Amy Hunter photographed this amazing cloud formation at Smith Mountain Lake in Virginia, she had no idea what was happening:
My jaw dropped! […] "I'd better grab my camera," said Amy when she saw these clouds. "I've been watching cloud formations over Smith Mountain for 18 years and I've never seen one like this."
What causes these clouds? Meteorologist Tim Buckley of WFMY2 News says that they're called a Kelvin-Helmholtz formation. Here's how they form:
There's a reason they look like breaking waves in the ocean. After wind blows up and over a barrier, like a mountain, the air continues flowing through the atmosphere in a wavelike pattern. This swirling, turbulent air flow can give the clouds the appearance you see in Amy's picture. When there are two layers of air moving at different speeds you can occasionally get clouds that look like this.
-via Marilyn Terrell
Source: neatorama