That completely fed-up eye roll you feel searing into your back? Painter and illustrator Jillian Evelyn believes that negative emotions can be colorful things. The world she creates is populated by women with nipples and eyelashes that are equally so over your shit.
Evelyn describes her characters as "kind of annoyed and moody." If nothing else, they have mastered the fine art of the eye roll. "They're always expressing the emotions you don't let other people see," Evelyn tells Creators.
"I worked in the corporate world, and I used to get in trouble for crying at work," she says. "I felt like my emotions were something I needed to hide." After leaving her business-minded jobs (where she was working on "cutesy, commercial" pieces) because she was burned out, Evelyn began to explore these negative feelings on a colorful canvas.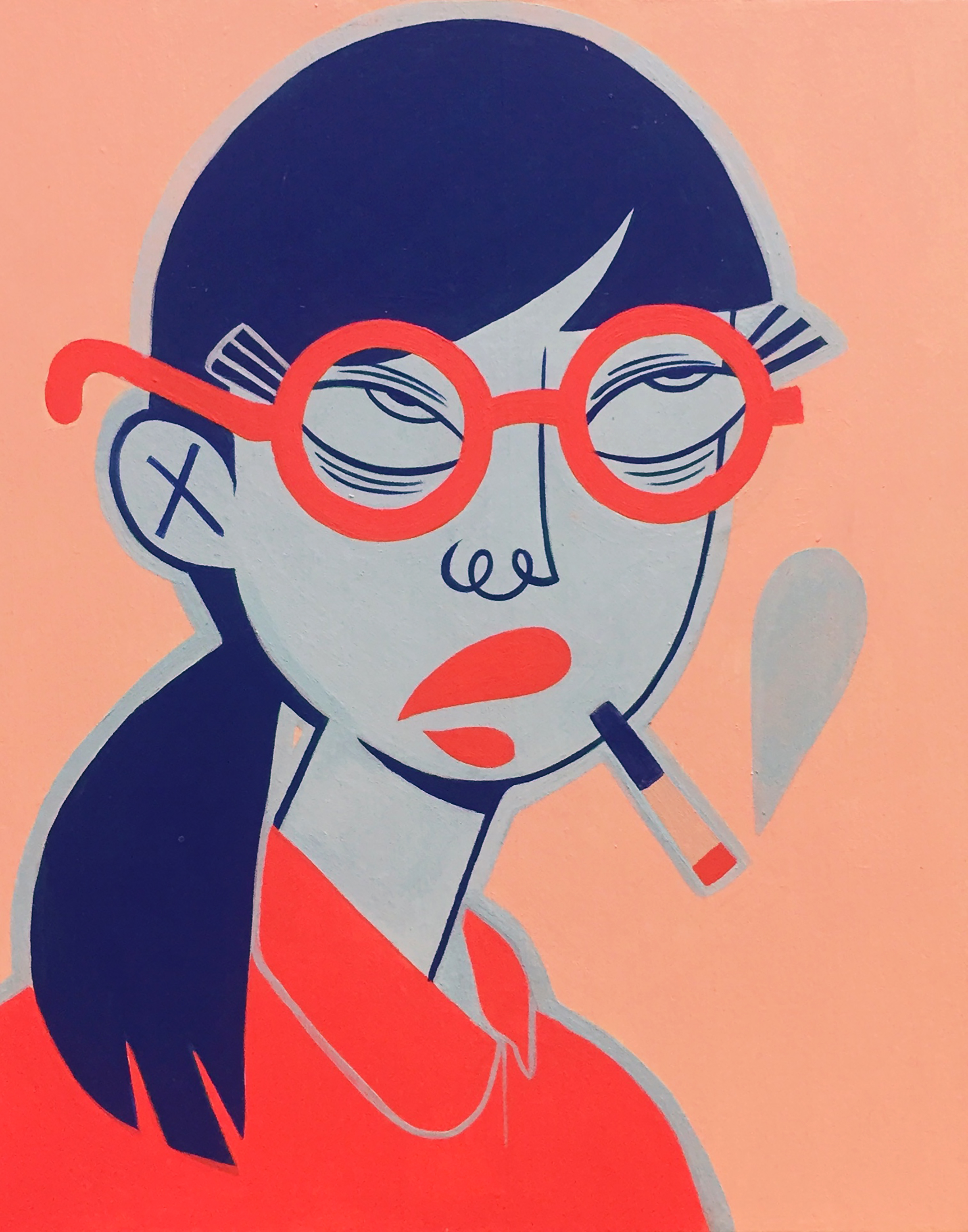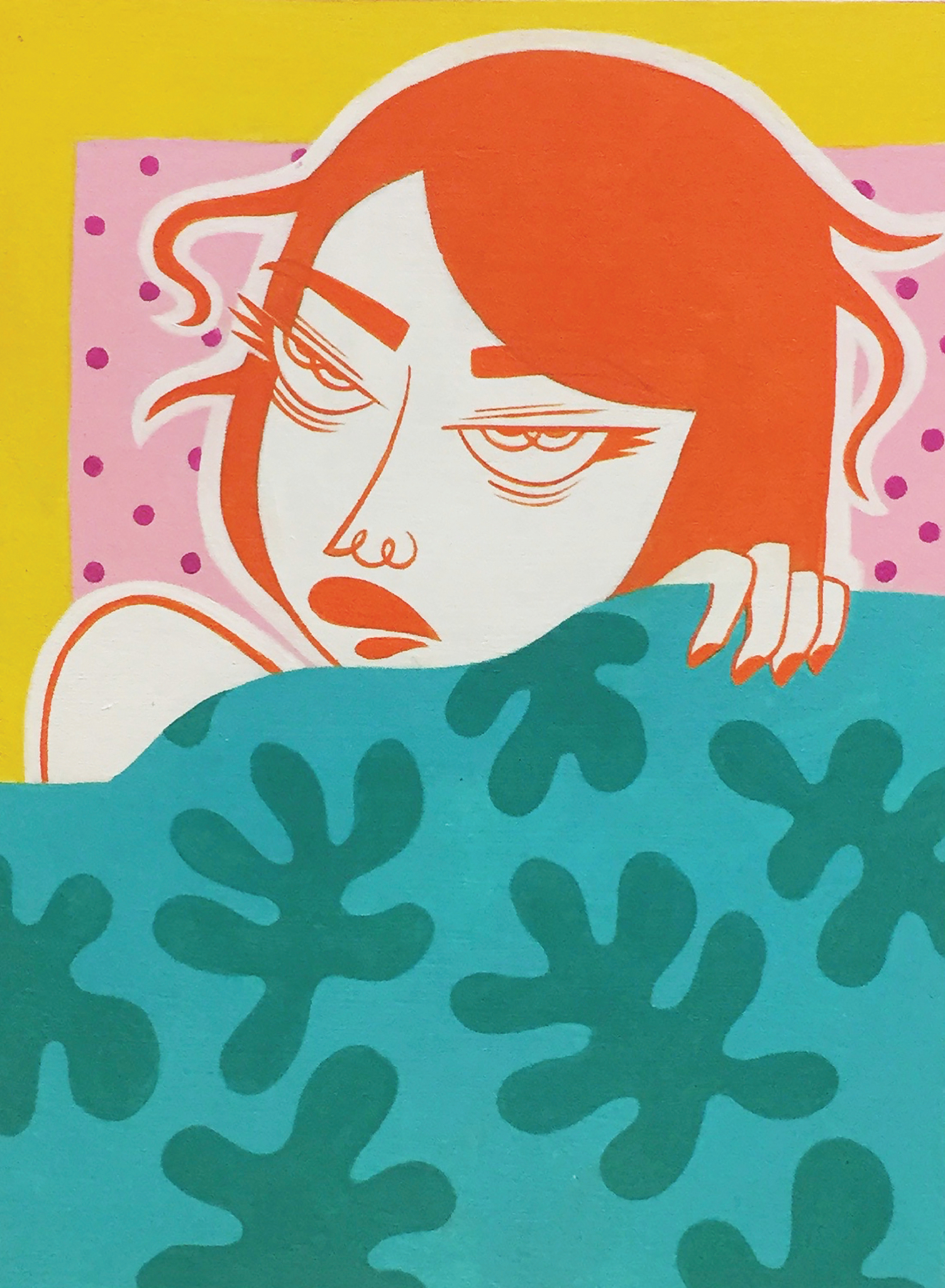 These colorful, sardonic expressions of negative emotions quickly became Evelyn's specialty. The women of her paintings are twisted into uncomfortable and awkward stances while titled things like I Need a Xanax, I Just Don't Care, and Leave Me Alone. They're modern and they're "exhausted and annoyed," Evelyn says.
"When I was at school, someone told me that no one was interested in my personal experiences," Evelyn recalls. "And I actually listened to them." During her hiatus, Evelyn went back to her emotional roots and created characters who were just as emotional as she was—and just as unwilling to hide their feelings.
Evelyn also says there is a bit of sexuality expressed through her work—mainly through the fact that her subjects are often portrayed nude. But she says that this is more due to the fact that she didn't want clothing to detract from the core theme of the work itself. "It's about the characters and their stories rather than their decorations," she says.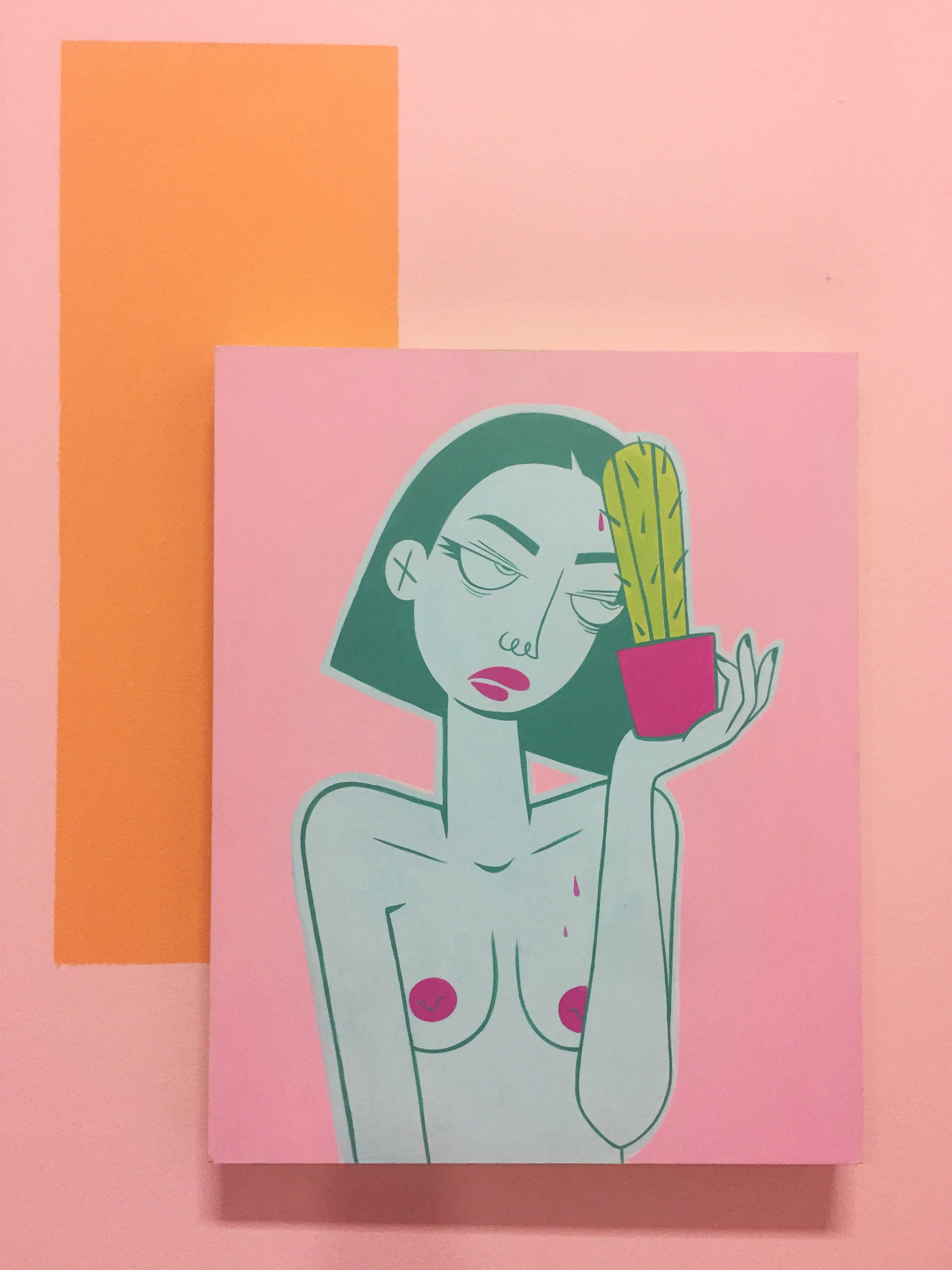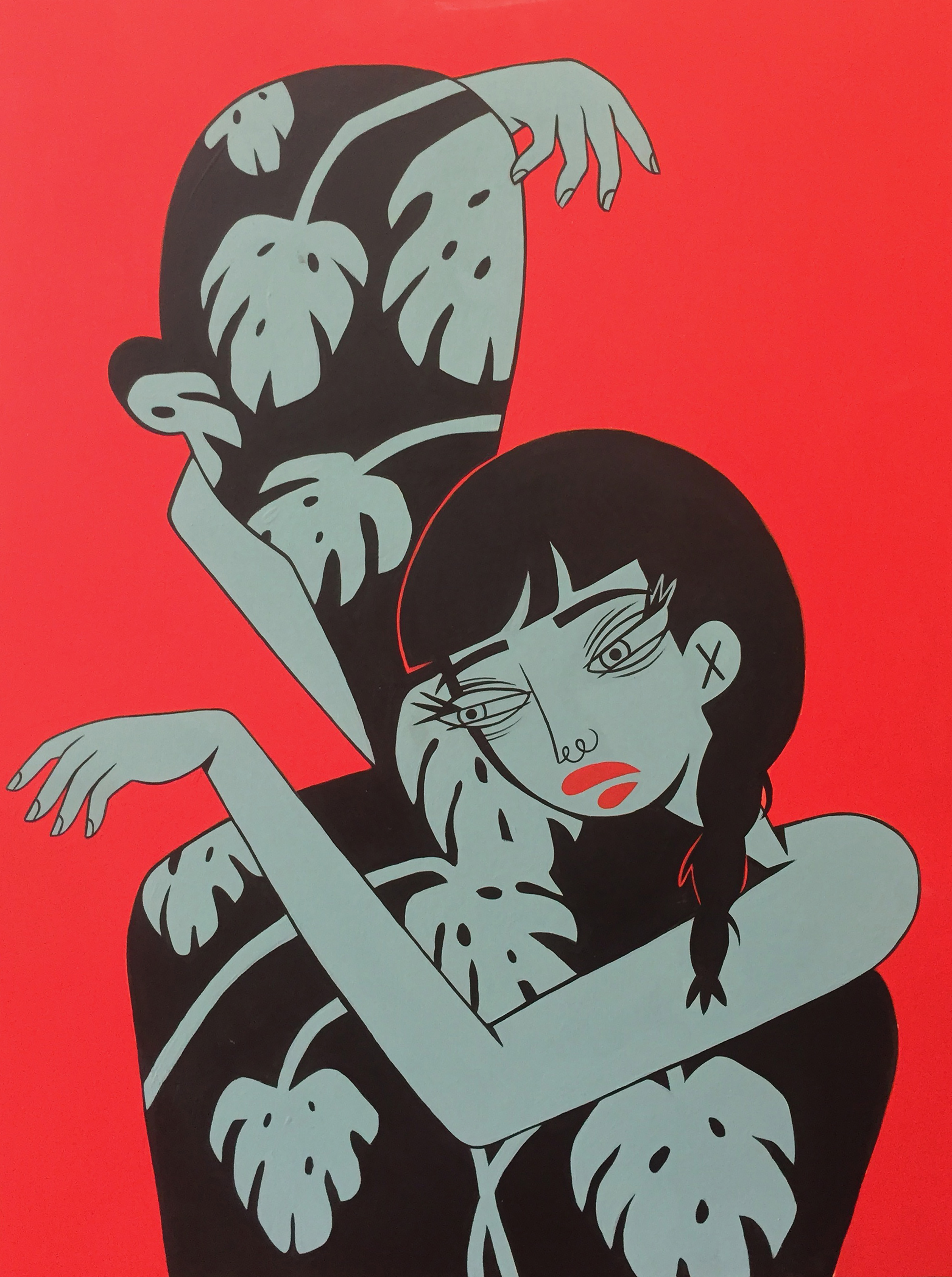 She sources the inspiration for her characters from photographs online, paying specific attention to hairstyles. She then hones in on a mood or feeling she wants to express in the painting before making a rough sketch. Then she just dives in. Each piece takes only a day or two of focused work to complete.
Color plays a predominant role in Evelyn's paintings. Although she limits herself to only three or four colors per painting, much thought goes into the selection process and the colors she chooses can affect the work itself.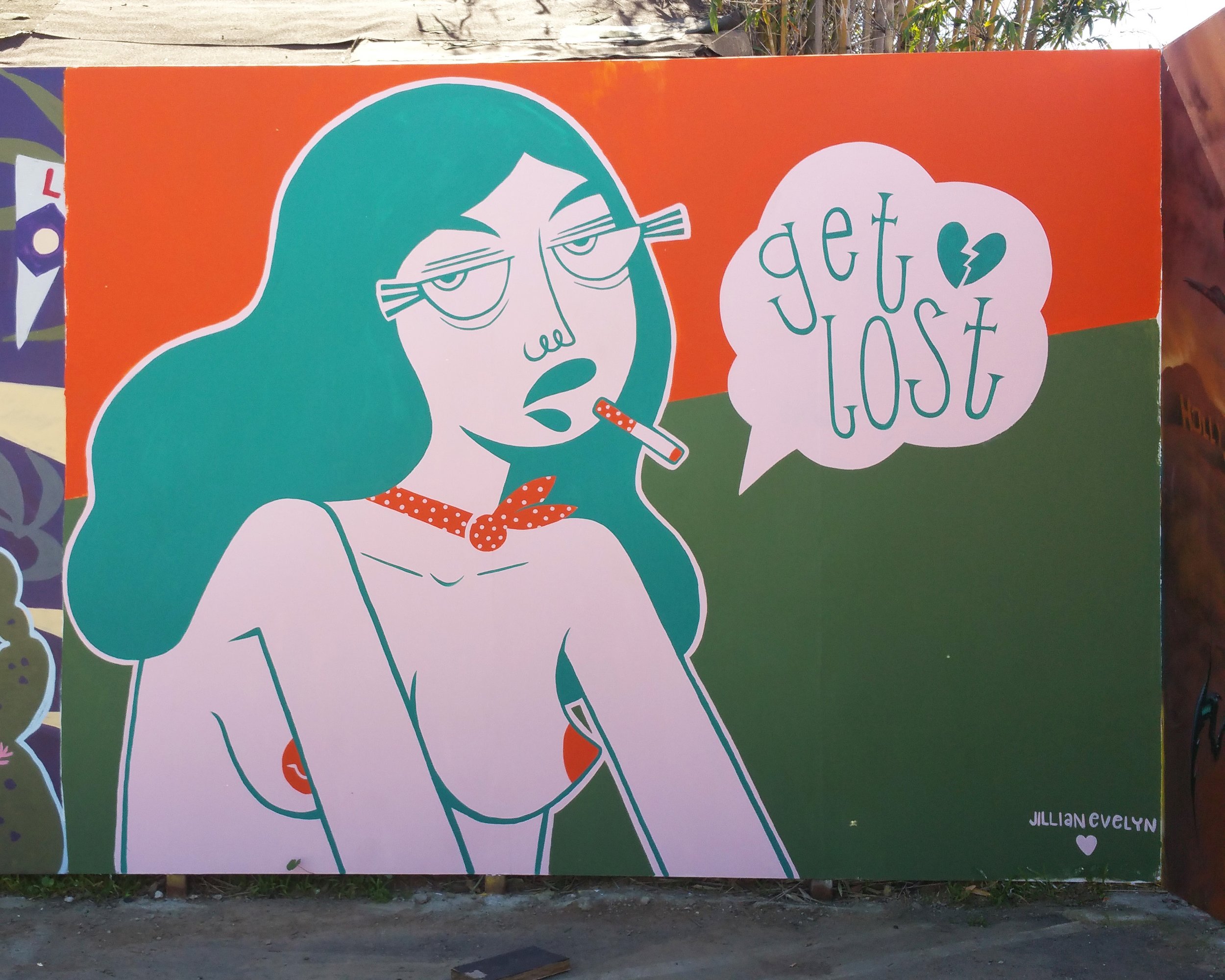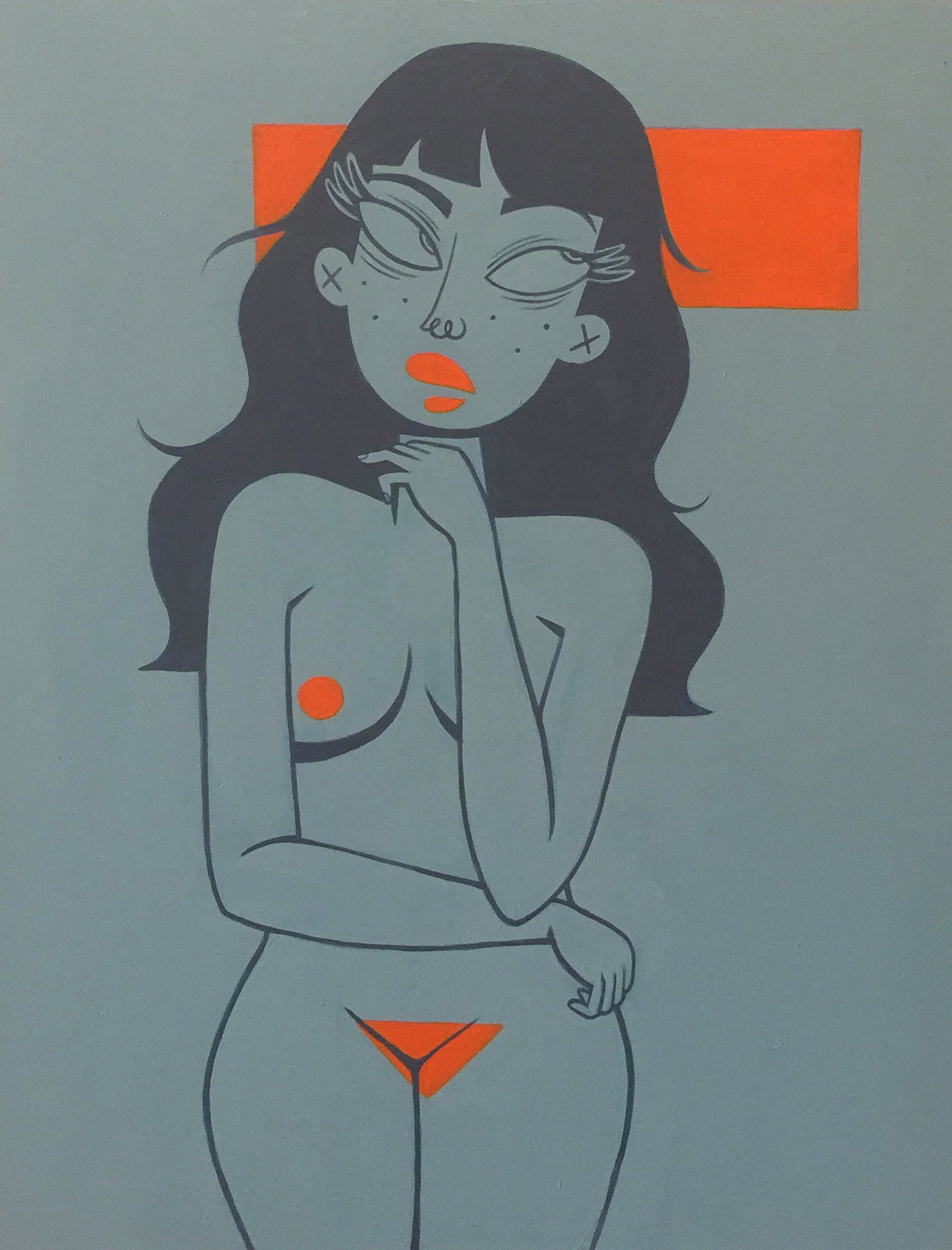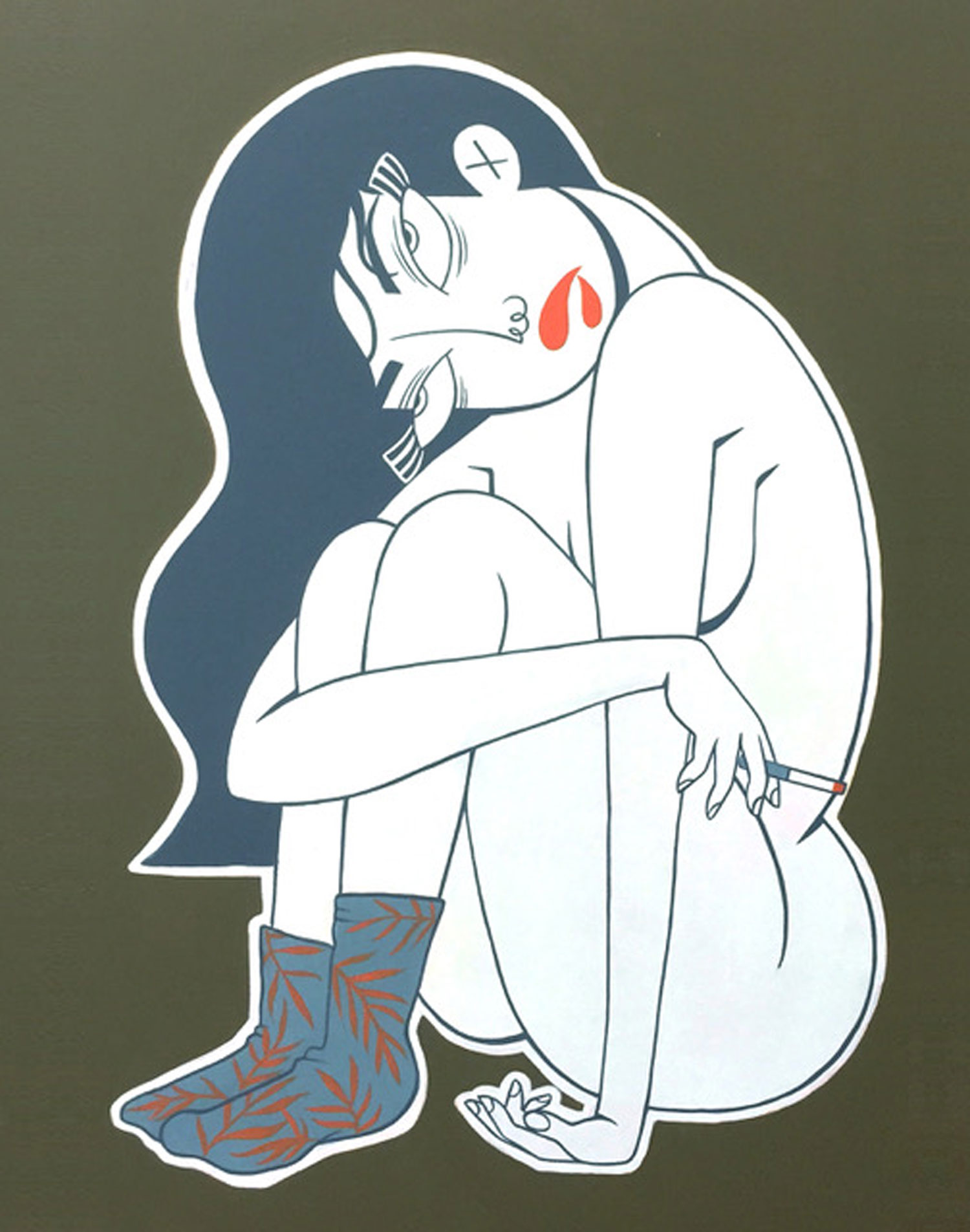 Although most of her work is painted with acrylic on wood, Evelyn is also adding murals to her résumé. When she started created large scale works, she made trips to Home Depot to pick up large quantities of paint. Standing in the aisles of the paint department playing with color chips has helped her discover new combinations for her paintings.
Evelyn has also developed a code throughout her paintings to symbolize more painful emotions while retaining a clean, colorful aesthetic. "If you see a peach it usually has to do with sexuality, the scribble clusters are about anxiety/over-thinking, and wilting flowers for lost love," Evelyn says. "There are a few others that you will have to look for and more to come. I'm always trying to find ways to send messages in my paintings that everyone may perceive differently or ones that speak specifically to people in my life."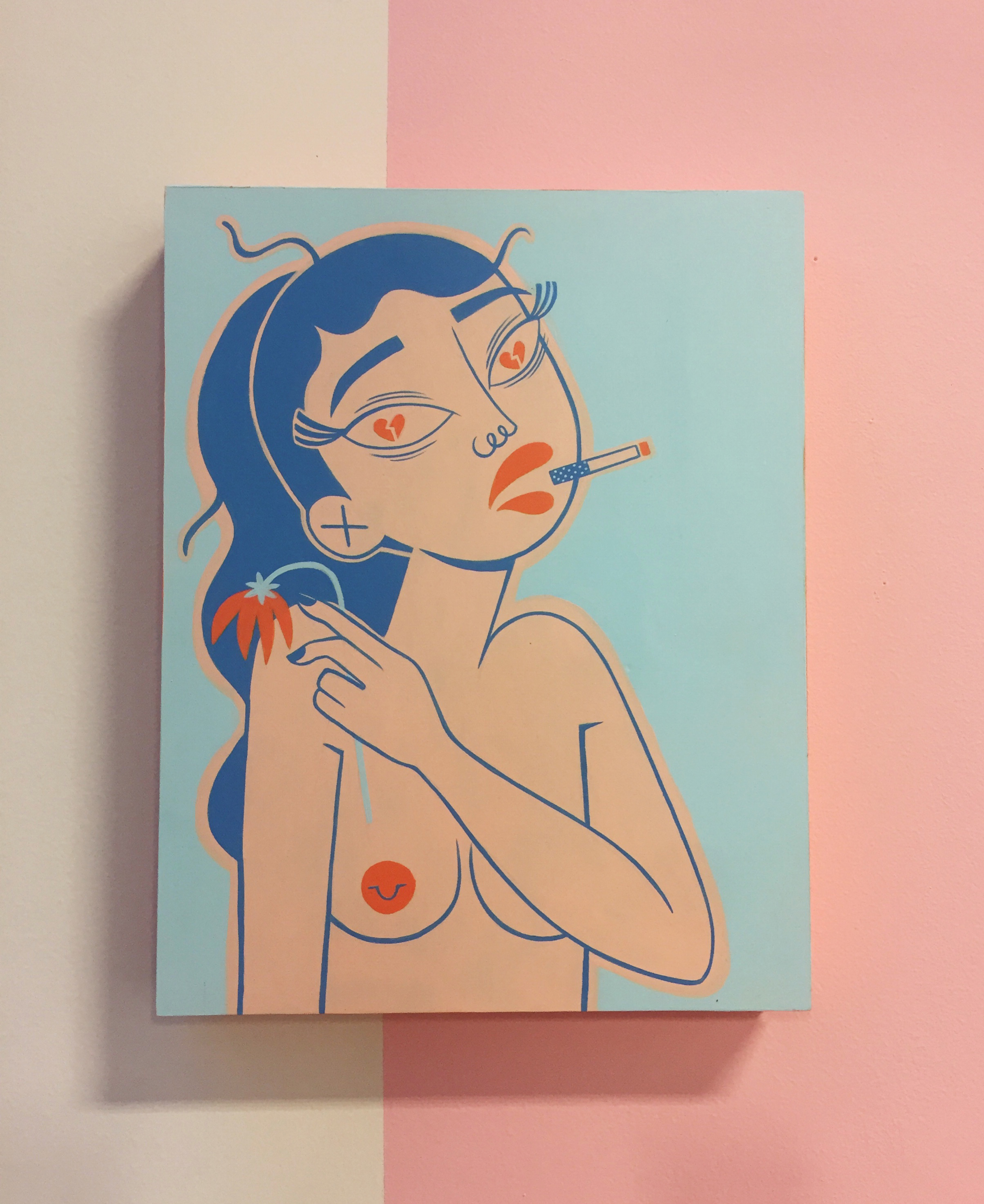 For more of Evelyn's work, visit her website or follow her on her Instagram.
Related:
Naked Ladies Run Amok in Microsoft Paint Oil Painting
Magical Drawings Put Women in Conversation With Their Demons
Stop What You're Doing and Let This Little Clay Person Overwhelm You with Feelings
Source: vice.com