Taiwan's pollution has been put on display in a most beautiful and disgusting way by three students at the National Taiwan University of Arts. The students took water samples from 100 contaminated sources across the city, poured them into molds, and formed them into colorful, inedible popsicles for a project called the Polluted Water Popsicles.
"Through observation, we found that people did not attach great importance to water resources around but often ignored [them]," Hong Yi-chen, one of the students leading the project, tells Creators.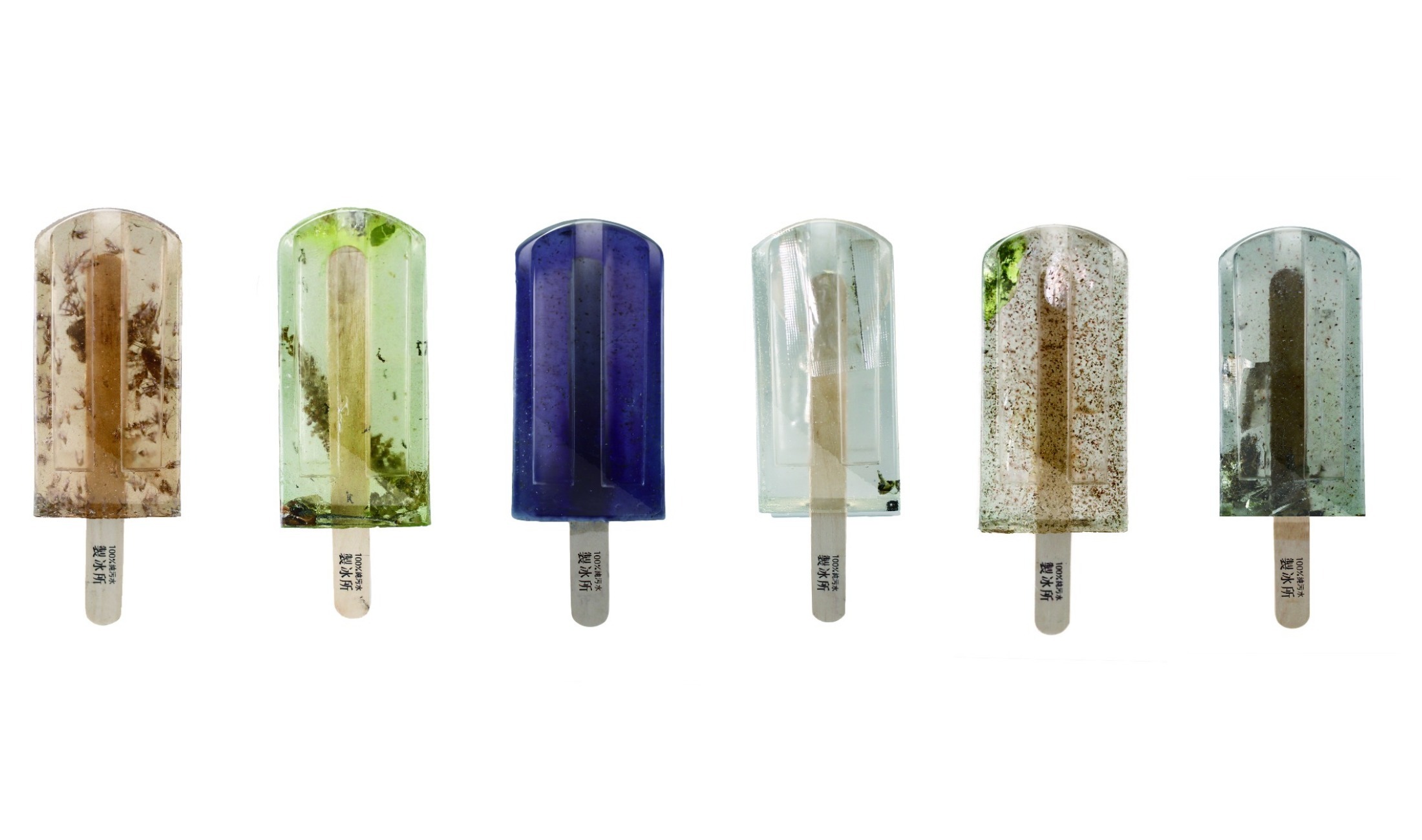 Along with her colleagues Guo Yi-Hui and Chen Yu-ti, Hong stopped off at various water sources throughout the city, from filthy drains to polluted sources like rivers and the sea. There they found natural waste like decaying insects and manmade matter, from microbeads to cigarette butts. "We found a lot of plastic garbage inside," Hong says. "Straws, gloves, or disposable chopstick sleeves."
After taking their samples, the students poured them into popsicle molds and stuck them in the freezer. They later coated the popsicles in a polyester resin to maintain their shape and translucency. The resulting popsicles looks deceptively delicious despite the bits of garbage. It's this difference between deliciousness and disgust that gives the project its power. By presenting the filthy water in the form of a treat, Polluted Water Popsicles makes the city's waste problem that much more offensive. It's easy to dismiss a bit of trash in the sewer, but it's tough to turn away when it's floating in your frozen dessert.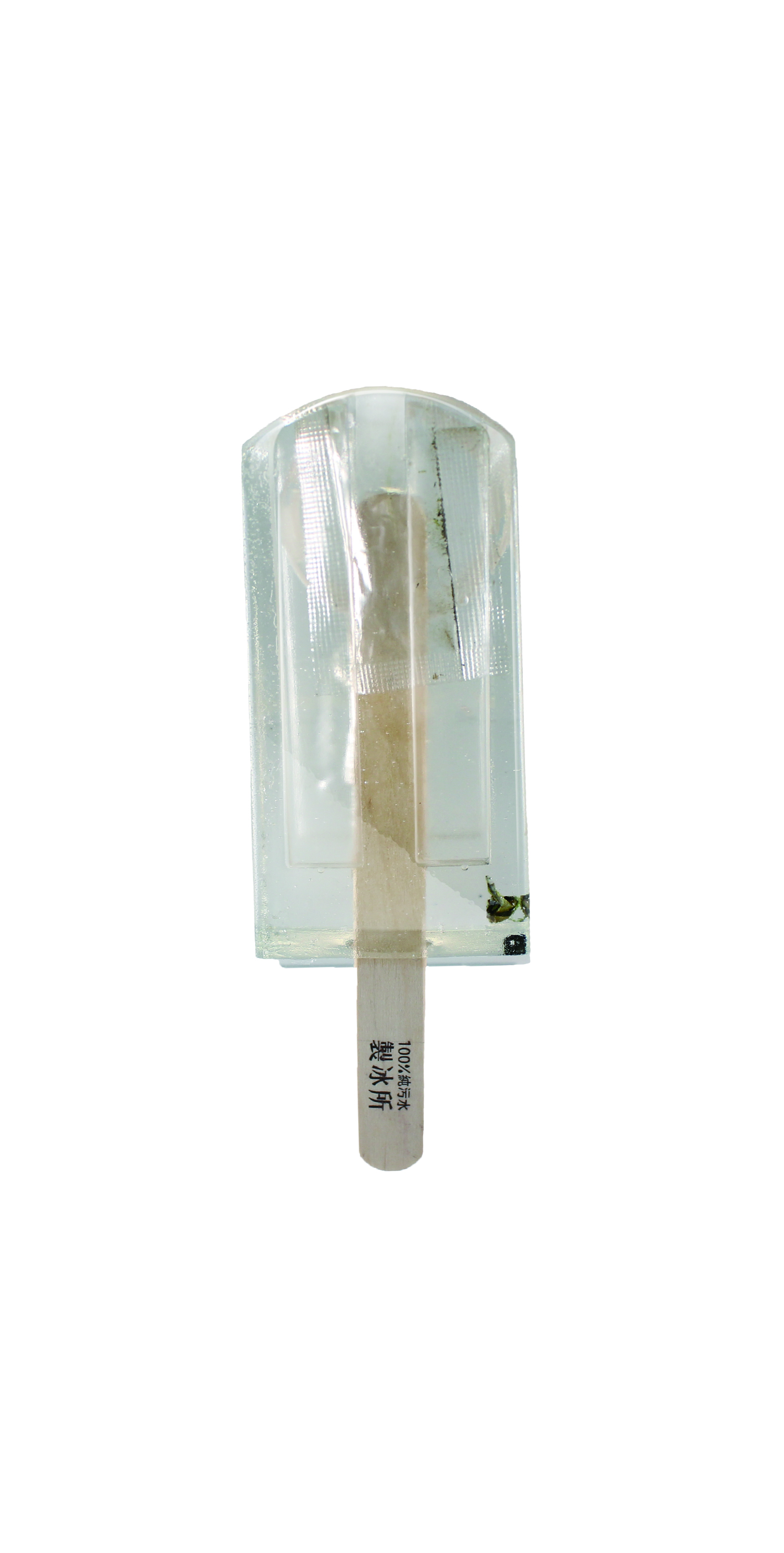 Hong and her team packaged the popsicles in colorfully designed wrappers with the flavor of their respective source. You could theoretically taste a popsicle from Tamsui River, Sanchung Park, or The Ditch in Kunyang Street. The students recently showcased their popsicles at an art exhibition in Taipei. Hong says that the local government does make an effort, but that littering starts and ends with citizens, "If we start from each of us, the government can also be easier to rectify some."
Popsicles alone won't solve the city's water pollution problem but the students hope their project helps raise awareness about the issue. Taiwan isn't the only place where filthy water is a problem, ocean litter is an issue facing the entire globe.
Follow the Polluted Water Popsicles project on Facebook.
Related:
Kids Are Playing with a "Dead Whale" in the Philippines—Here's Why
10 Sculptures That'll Make You Think Twice About Your Trash
This Drinkable Water Bubble Could Kill the Plastic Bottle Once and For All
Source: vice.com