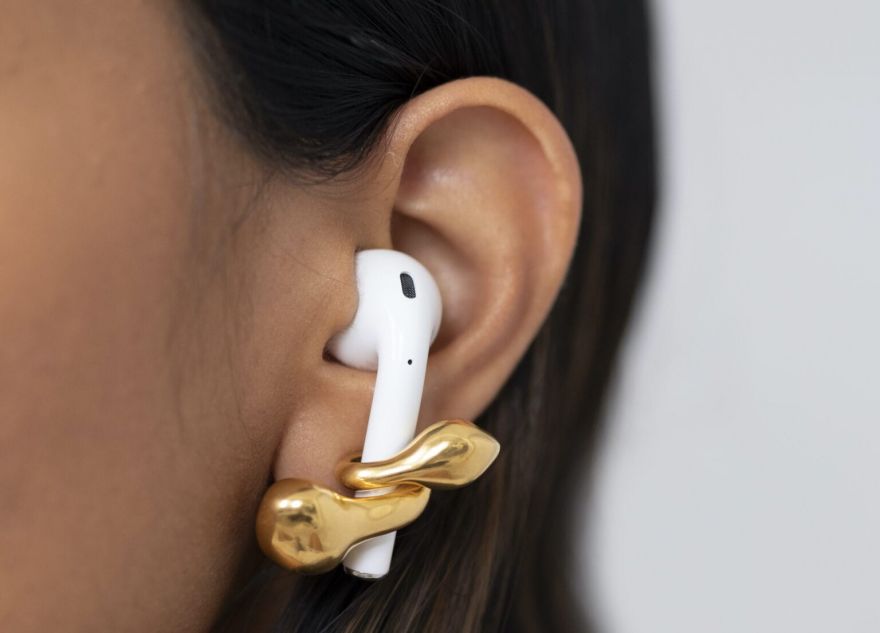 We all know the pain of breaking your earphones. We miss the tranquility that music brings us when we lack earphones. Imagine losing the more expensive version of regular earphones, though. With how easy AirPods can fall off our ears, London-based jewelry designer Suhani Parekh has created earrings that are designed to attach to AirPods to stop them falling out of wearers' ears, as Cult Of Mac details:
"The earrings fit on as regular earrings do, with a back and post," Parekh told Cult of Mac. "They've been designed so you can slip your AirPods in and out as you use them through the day without the need to take the earrings off."
Parekh said that the concept was to create earrings that would solve a real problem (stop AirPods falling out), but also look stylish without the need for AirPods. They come in three different styles: Pebble Pods, Minimal/Active Tall Pods and Minimal/Active Tiny Pods. Prices range from $40 to $100, depending on the style you choose.
"The Pebble Pods are handcrafted in sterling silver and plated in 22k gold," Parekh said. "There's one for every occasion — from the sculptural Pebble Pods that make a serious style statement to the minimal Active wear options perfect for a busy day at work, a long run or an intense workout at the gym."
Image via Cult Of Mac
Source: neatorama