Through his collage and digital assemblages, Italian CGI artist Sathyan Rizzo deconstructs the emptiness that exists at the core of materialism and modern day success culture. For the 39th issue of FELT Zine, Rizzo has effectively created a surrealist dentist's office in his sterile digital compositions. His images feature a hodgepodge of stale office materials and adverts that seek to challenge or confront the advertising world's propaganda for success and #goals.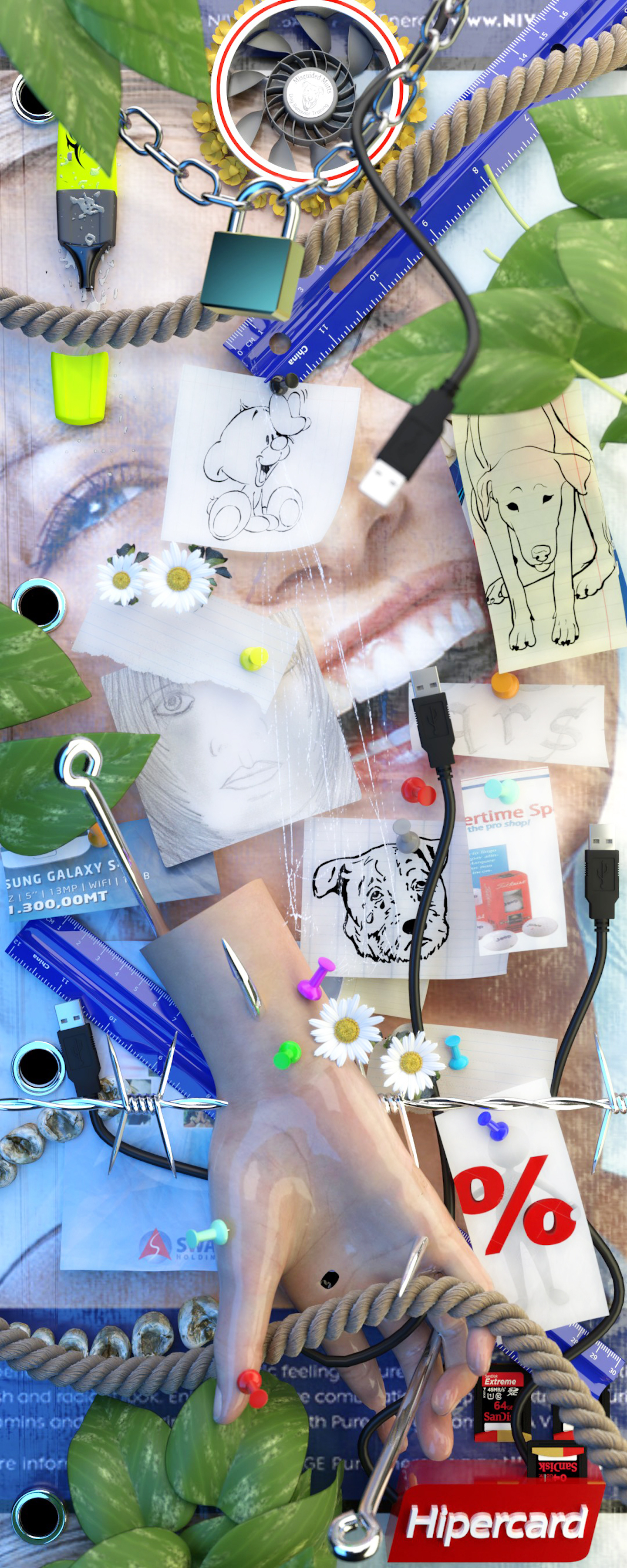 The artist tells Creators, "Advertising uses CGI as a tool to provide ideal images of lifestyle and goals to achieve. Despite the positive value attributed to this type of communication, 3D images are photographic simulation without a real reference, so images without any content or depth actually become flat and 'pornographic'. The 'transparent set' is an anti-space where the symbols of the 'successful man' culture accumulate and delete each other by becoming transparent (and meaningless) to themselves."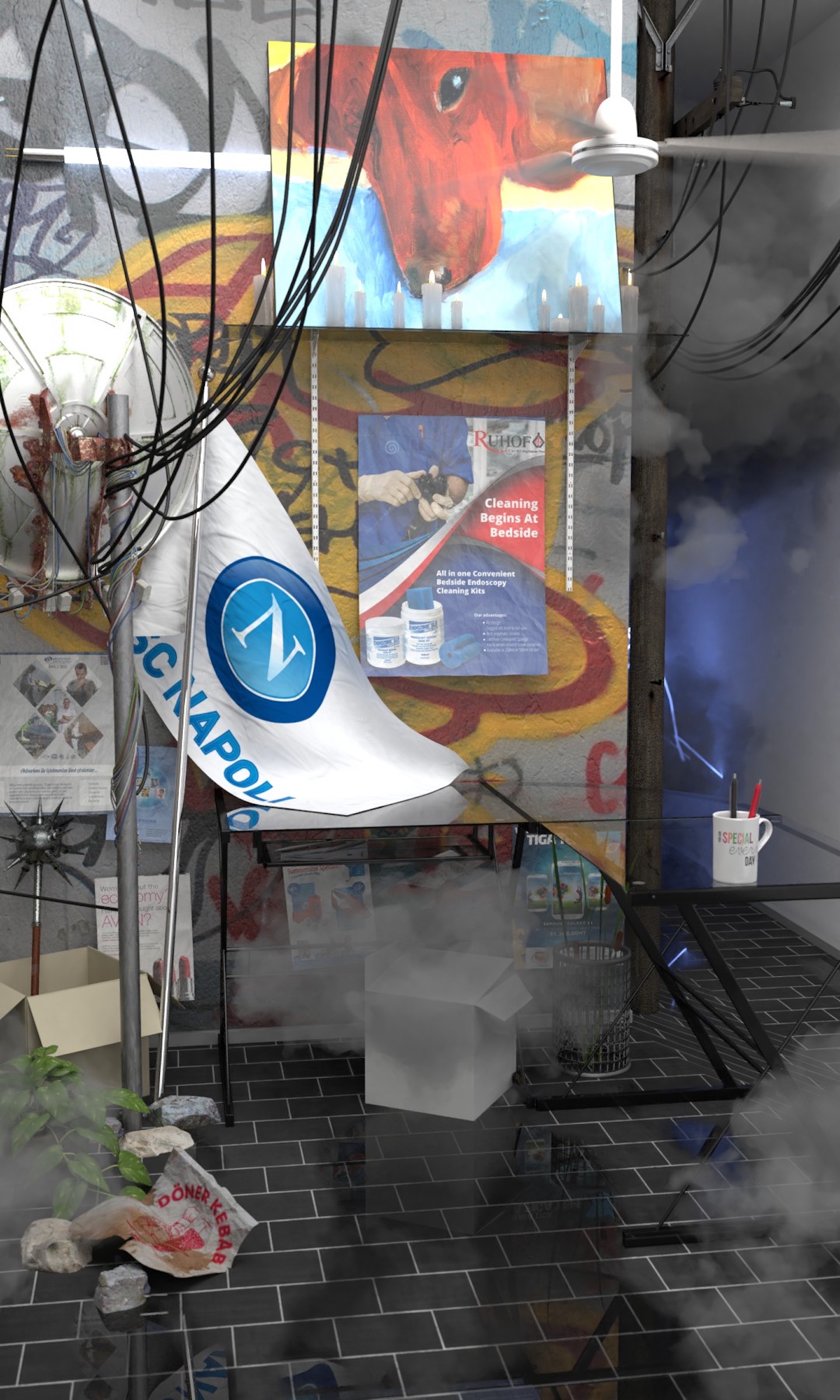 Sathyan's work exhibits recognizable symbols created from a culture of manufactured materials, in order for viewers to ultimately experience their empty demise in each other. Check out more work from the issue below: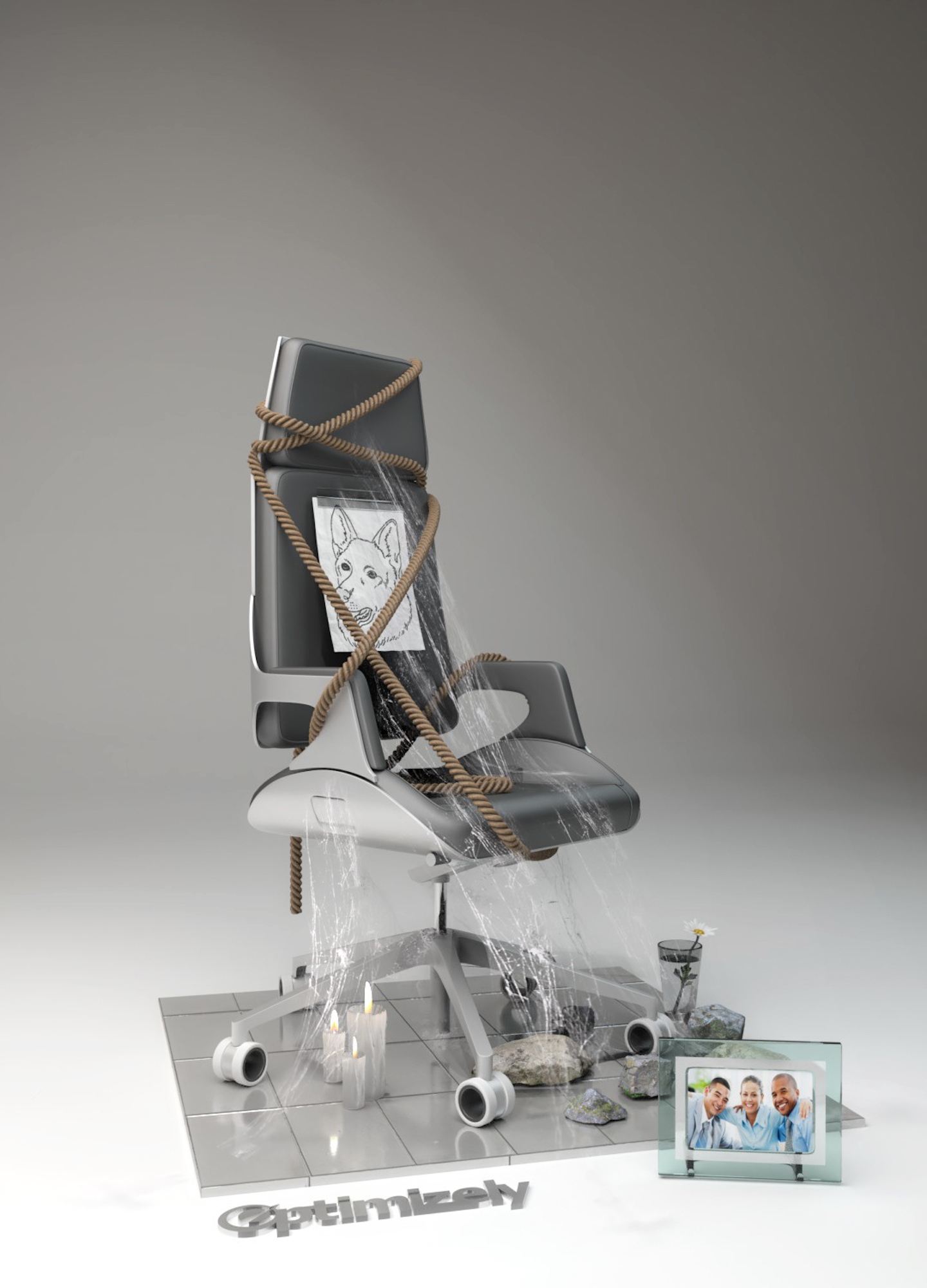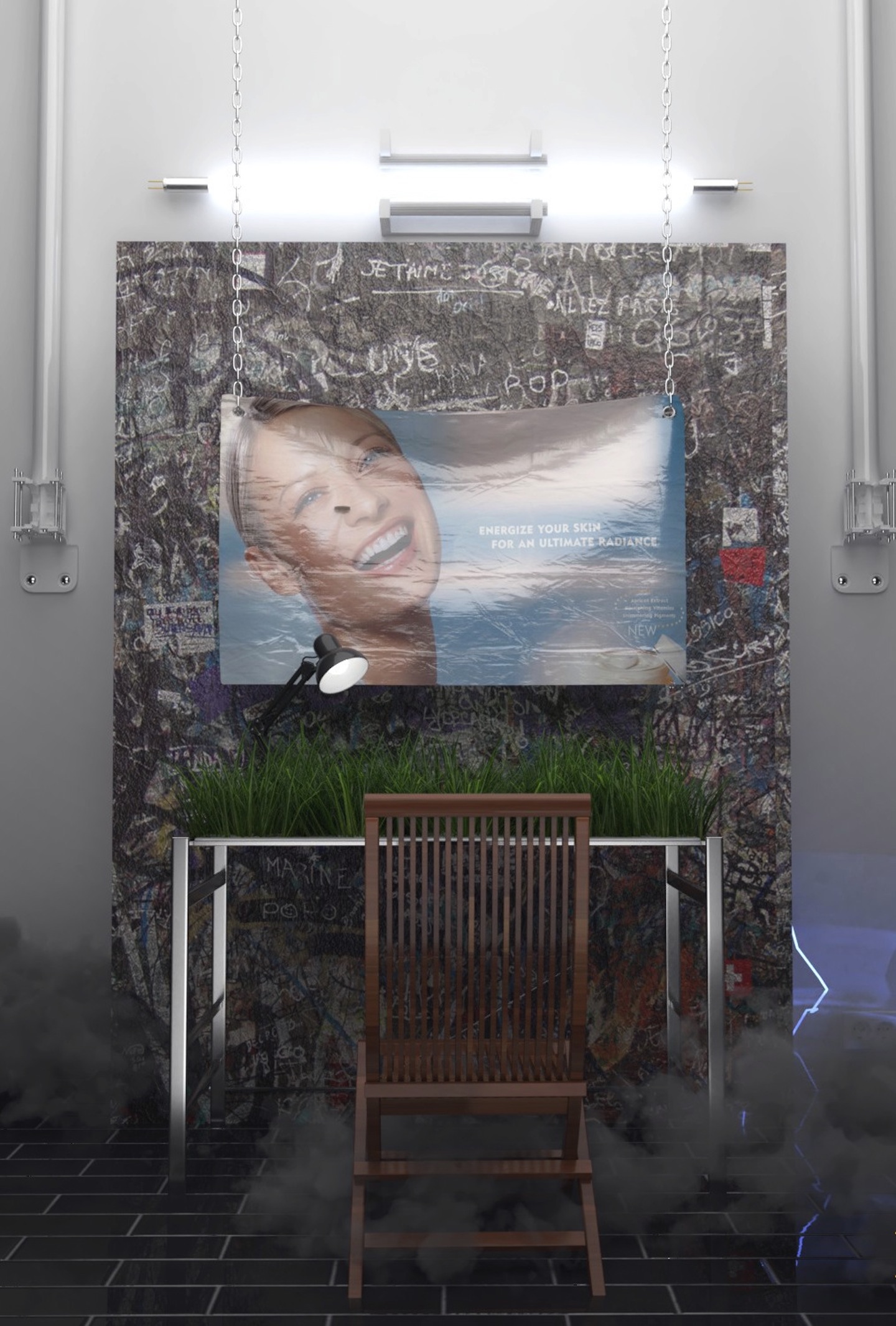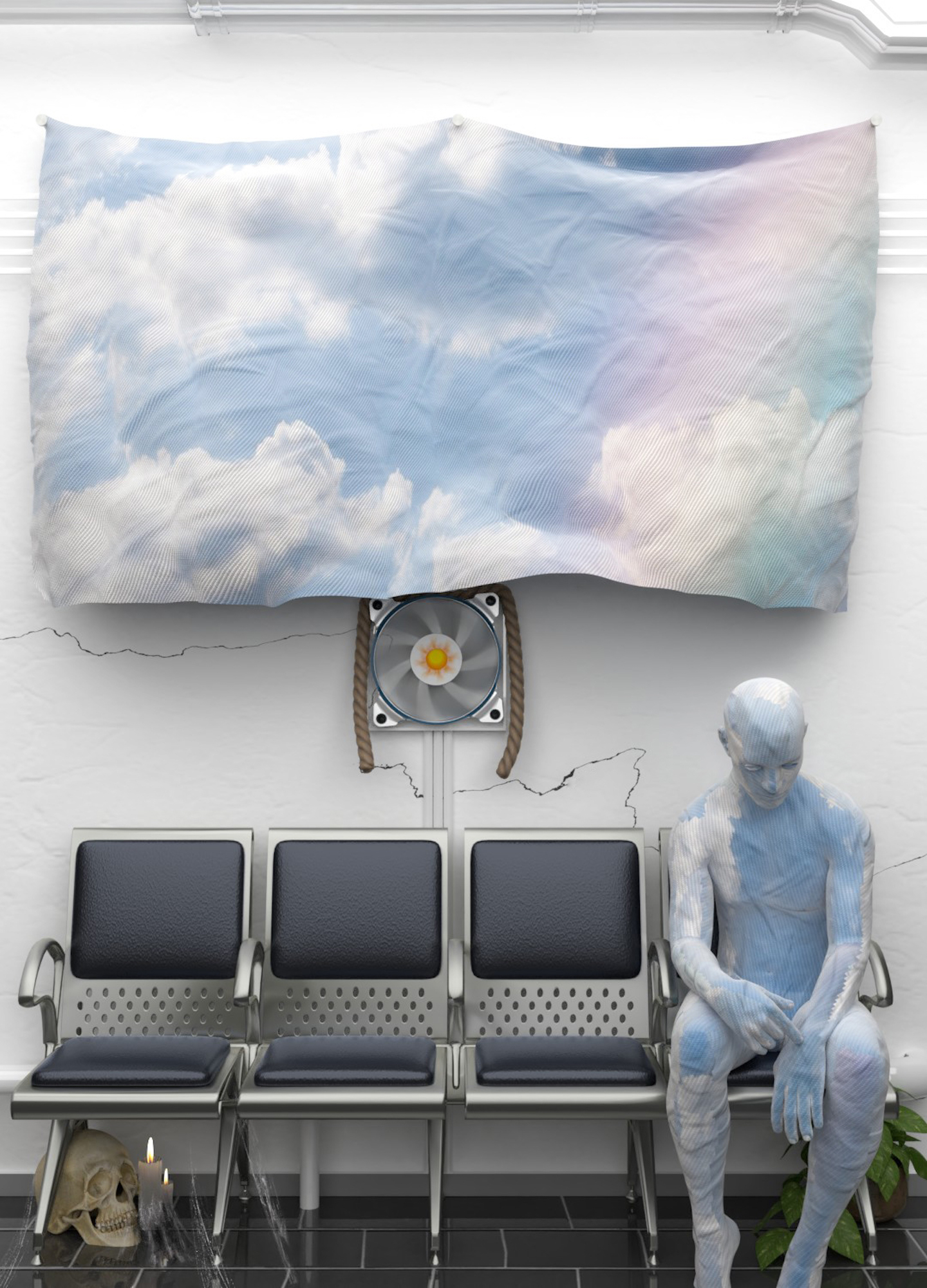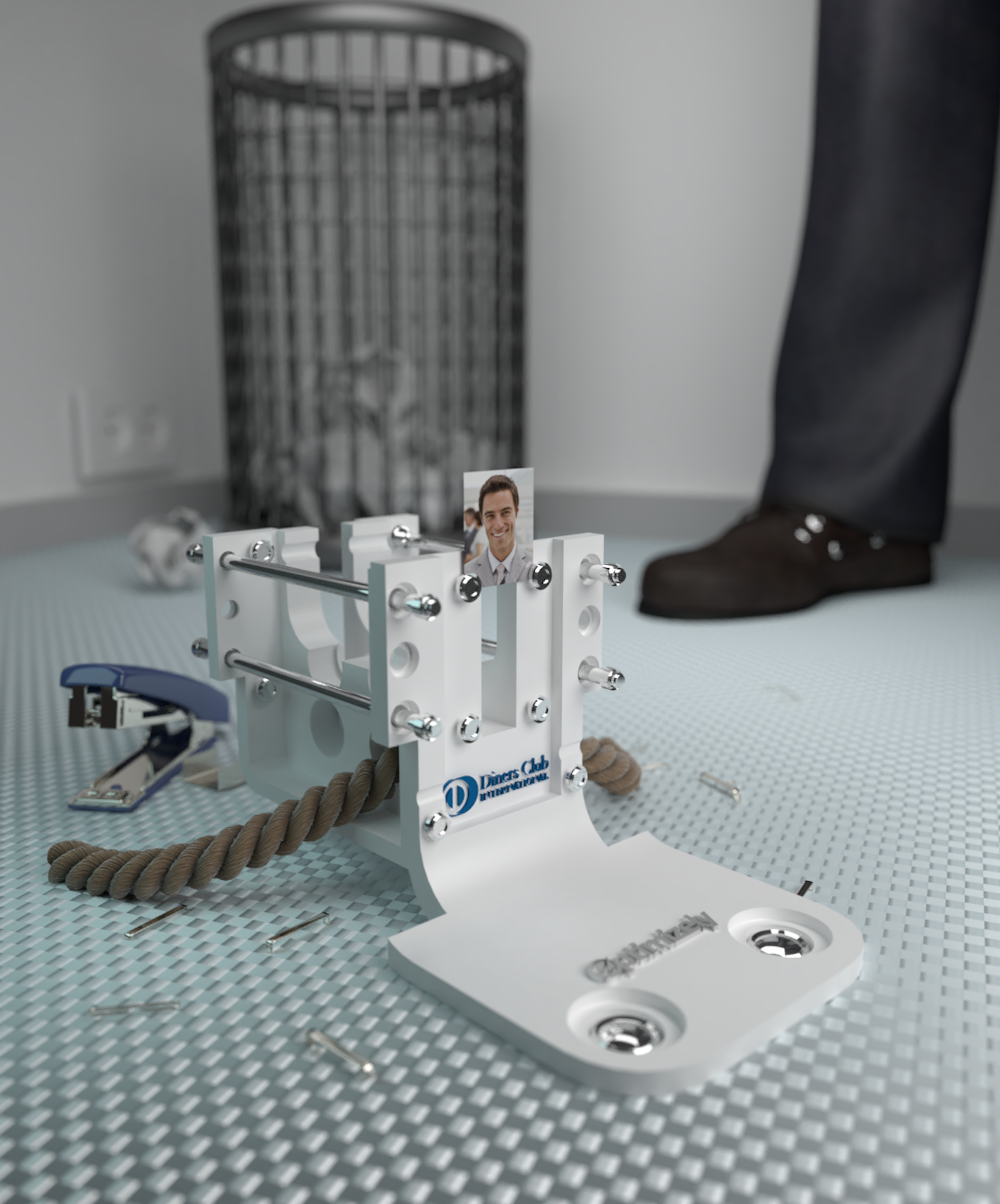 Check out the 39th Issue of FELT Zine here. See more work by Sathyan Rizzo on his website.
Related:
These Uncanny Digital Compositions Inspire Endless Possibility
OS Error Messages and 3D Nudes Collide in Chaotic Digital Colleges
A Net Artist Pokes Fun at Skincare Ads With Distorted Self Portraits
Source: vice.com