Rich amalgamations of color funnel towards a narrow epicenter, guided by an invisible current. Some of these iridescent designs abide by a strict, spiral shape, while others branch off into horns and crescents. The underlying constant is dynamic, sustained movement. 
At the hands of visual artist Evie Zimmer, wildly saturated 2D paintings gush, flow, and lap across canvas. Zimmer, who works and resides in Cleveland, OH, draws inspiration from the 60s movement of optical illusion art. Nicknamed "Op Art," the period played with geometric shapes and exercised a fearlessness with color. Zimmer is similarly willful with her color theory, incorporating shades from all sides of the spectrum in intricate paintings that seem to swirl endlessly.
The round shape and grand size of her pieces call to mind Indian mandalas. Zimmer considers the tantric designs a source of inspiration, sharing that her painting process holds many meditative properties. 
"Similar to the creation of sand mandalas by the Buddhists, I express my gratitude and sincere appreciation for life and love while I work," the artist tells Creators. "New ideas blossom from this reactionary process, where I try to balance the polarity of nature and the human experience, often combining geometric patterns with organic shapes and cool colors with warm."
Peek a few of Zimmer's optical illusion works, as well as her more recent paintings below: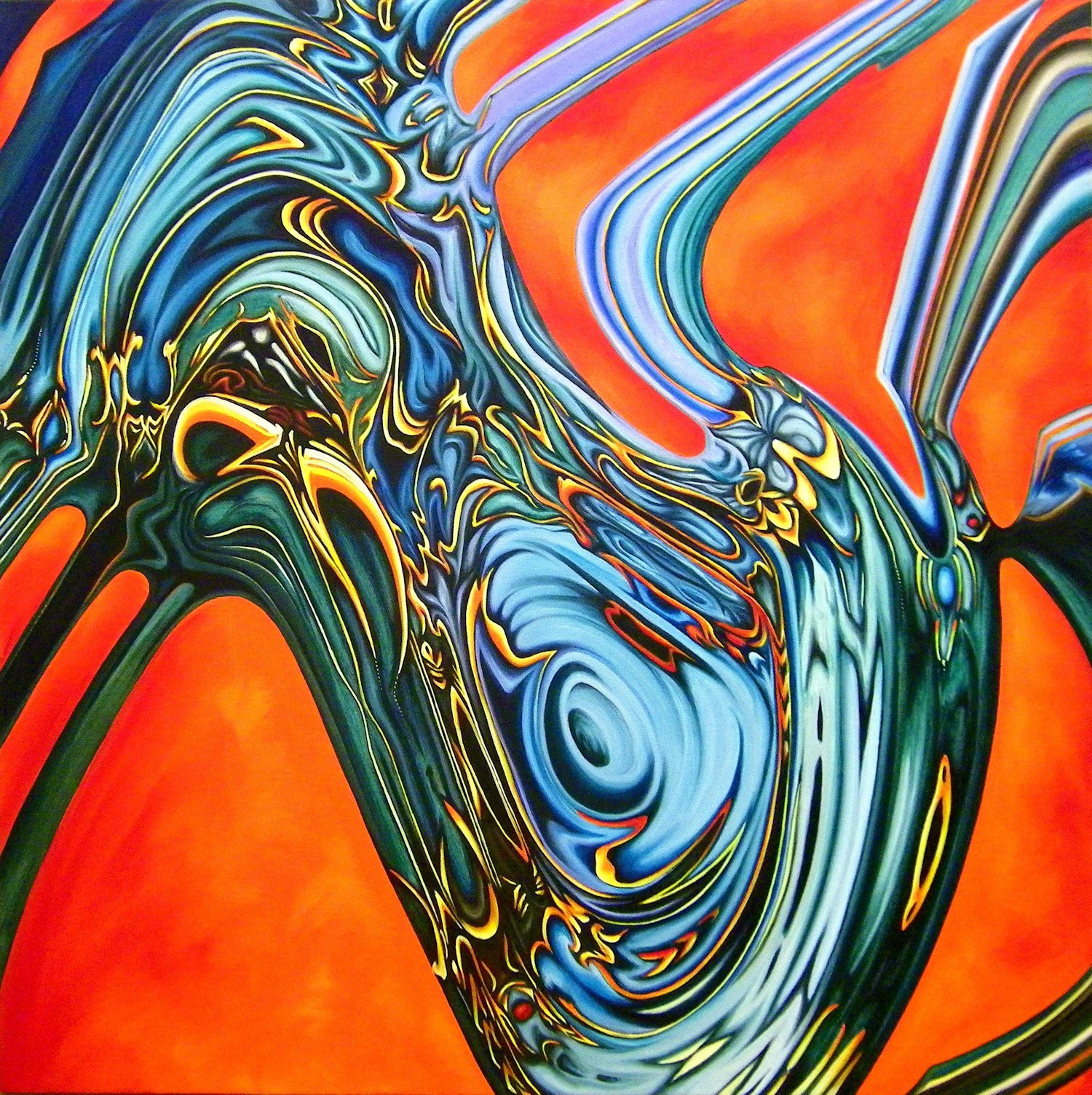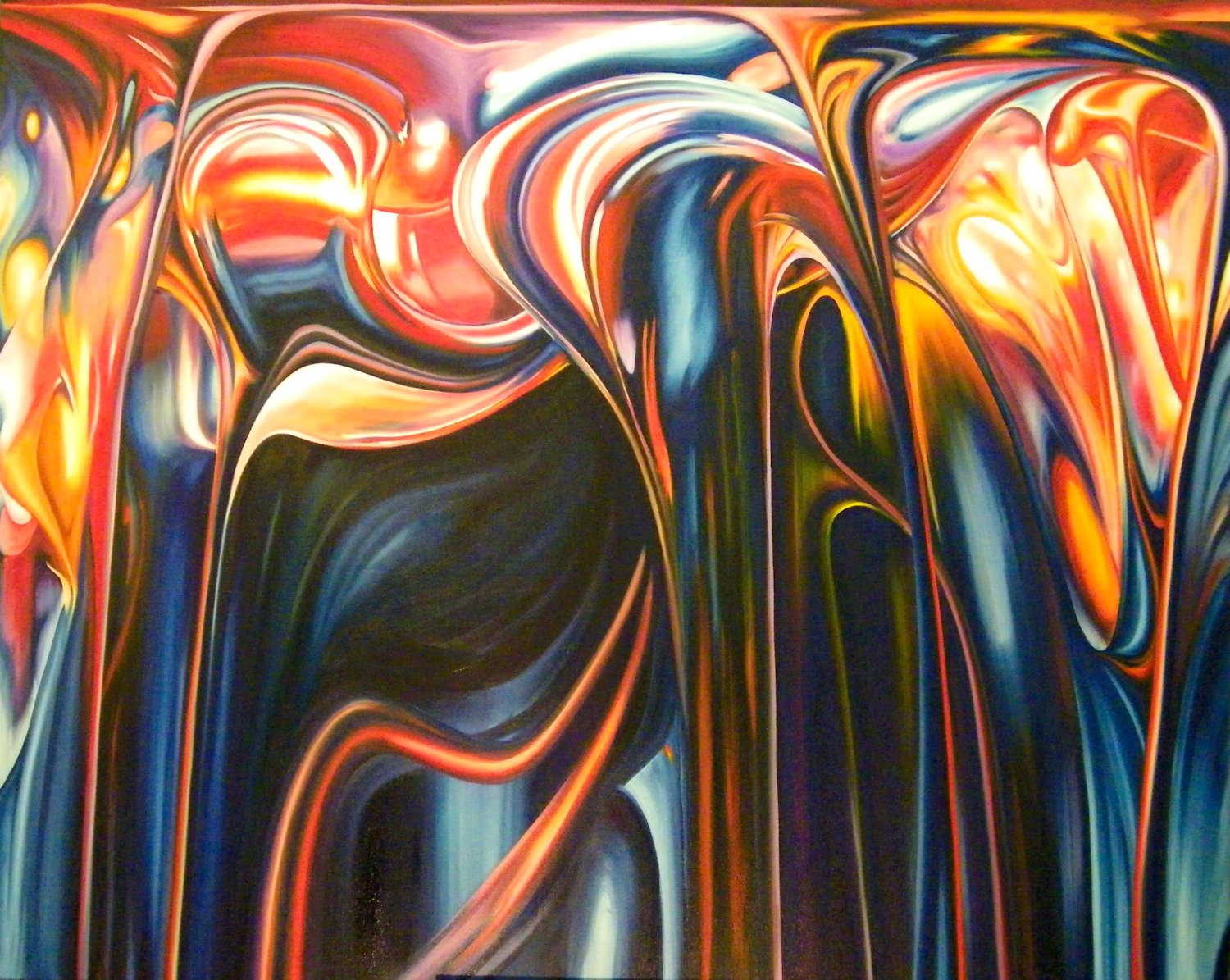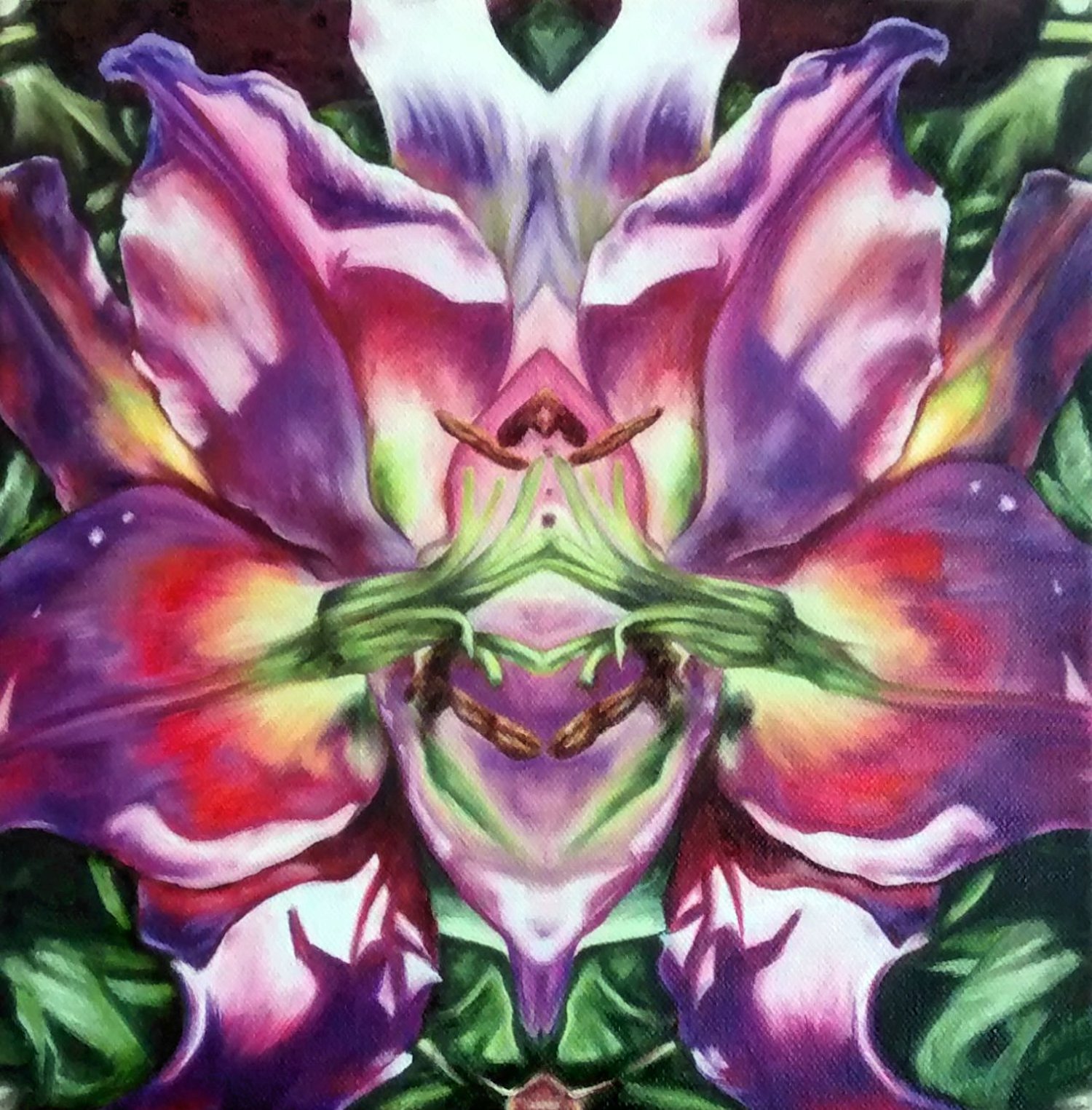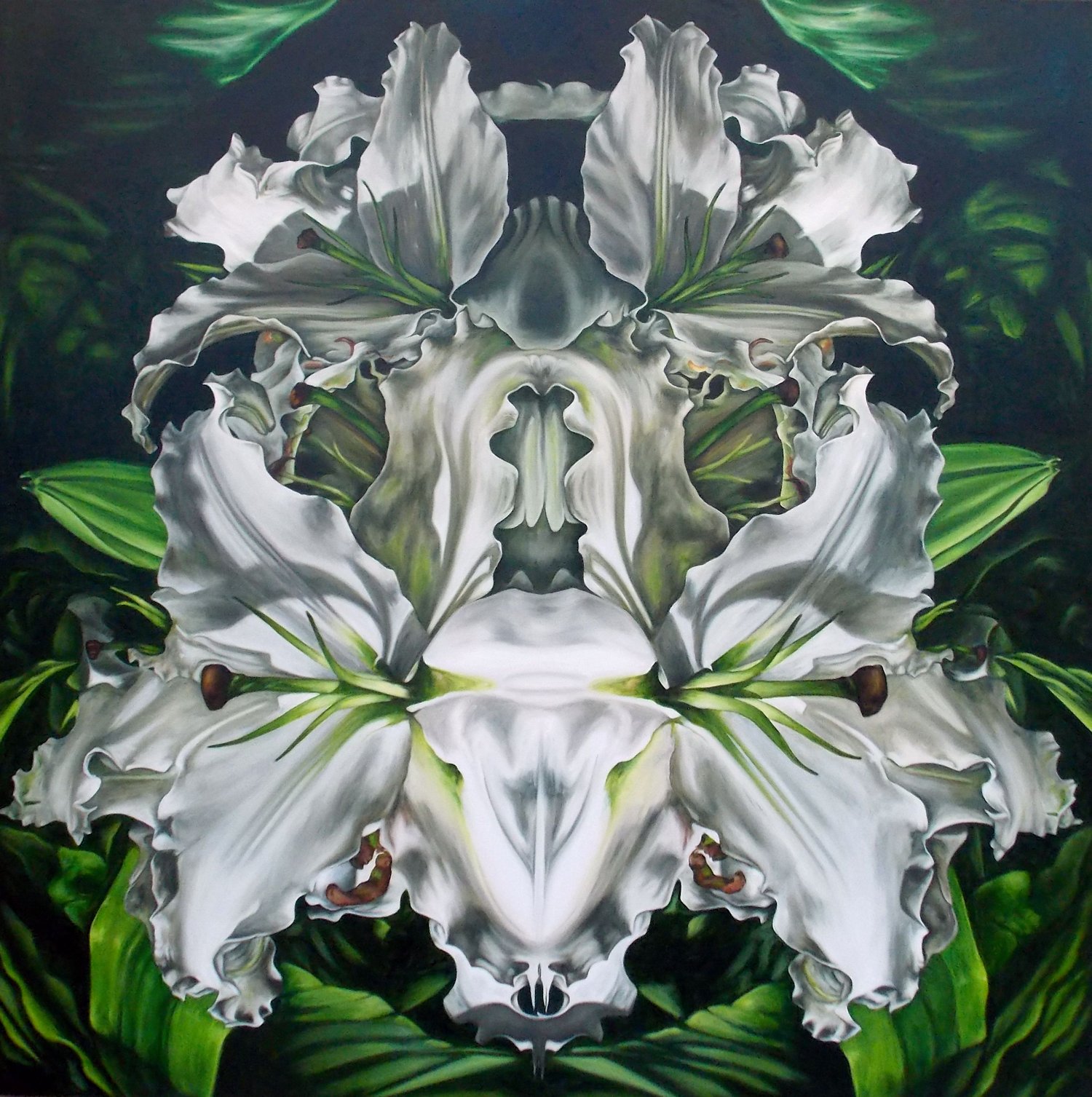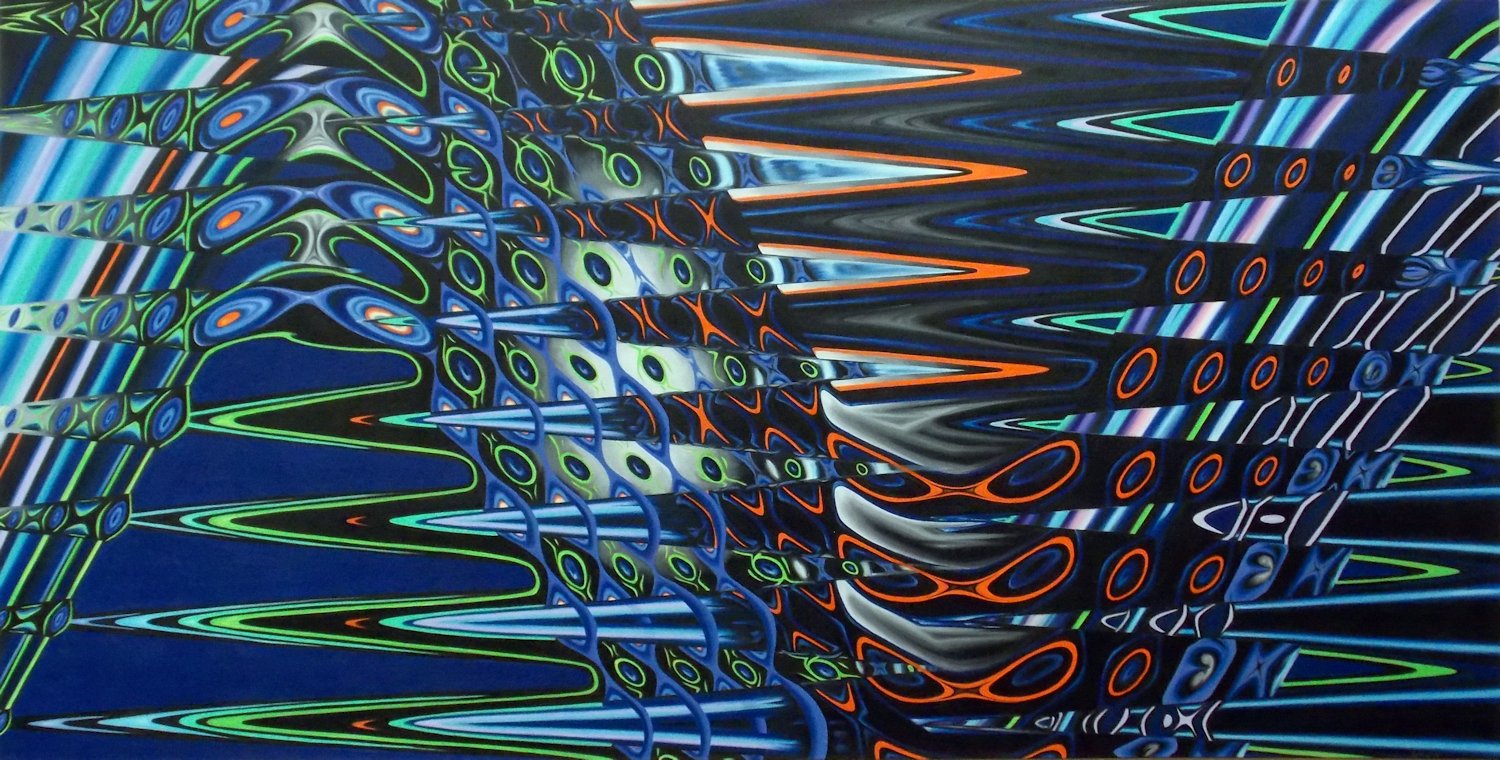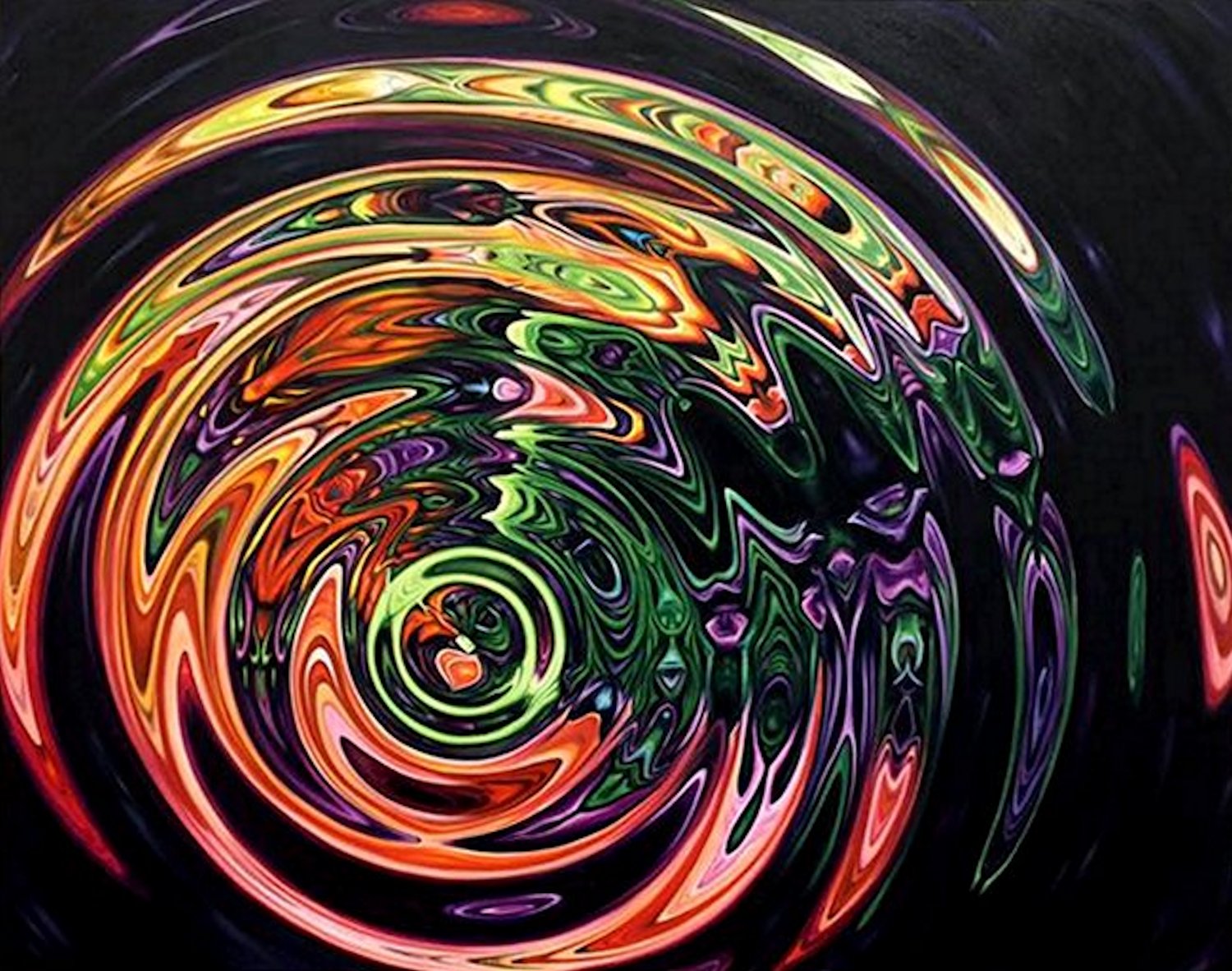 Find more work from Evie Zimmer on her Instagram and her website, here.
Related:
Lose Yourself in These Iridescent Embroidered Mandalas
Floral Oil Paintings Look Like Intricately-Squeezed Icing
These Painstakingly Hand-Marbled Wooden Designs Swirl with Color
Source: vice.com