When it comes to packing for a trip that will last for a few days, it is always better to be safe than sorry. This is why we pack more than what we usually use on a normal day, so that we'll be prepared when something unexpected happens.
If you've overpacked before, then you might find these posts, which Bored Panda collected, to be relatable.
Bored Panda [also] wanted to learn more about overpacking, so we reached out to professional organizer Janine Adams who is the creator of Peace of Mind Organizing.
See the interview, as well as the tweets, over at the site.
Which post relates to you the most?
(Image Credit: Bored Panda)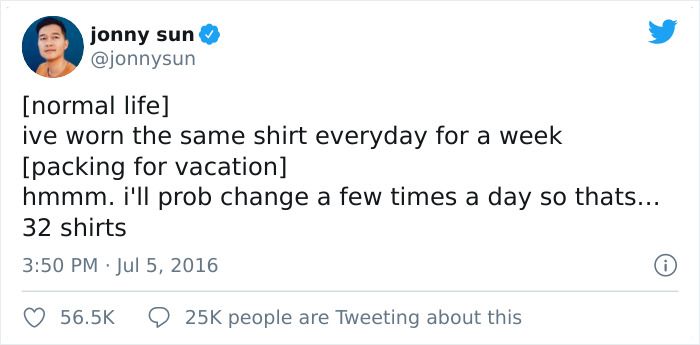 Source: neatorama