In the psychedelic clown sculptures of artist Ugo Rondinone, exuberant cheerfulness regularly stands beside the dark underbelly of pop culture. These hyperreal sculptures, seated or lying in bummed-out positions, occupy space beside other sculptural objects like clown shoes and a giant light bulb in Rondinone's new exhibition, The World Just Makes Me Laugh, opening June 28th at the UC Berkeley Art Museum and Pacific Film Archive. Just as important as the colorful clown outfits and other artworks is the negative space between them, full of white walls and concrete floors. The work, both individual and in total, explore pop culture through Surrealist and Romantic lenses, with clowns as the unsettling dark mirror of our times.
Lawrence Rinder, Director of BAMPFA, tells Creators that he was blown away after seeing Rondinone's Vocabulary of Solitude installation, which featured live clowns, at the Rockbund Museum in Shanghai a few years ago. He subsequently contacted Rondinone to see if he would come to Berkeley. As it turned out, the artist was organizing a touring exhibition, with each venue's presentation customized for the specific space and context.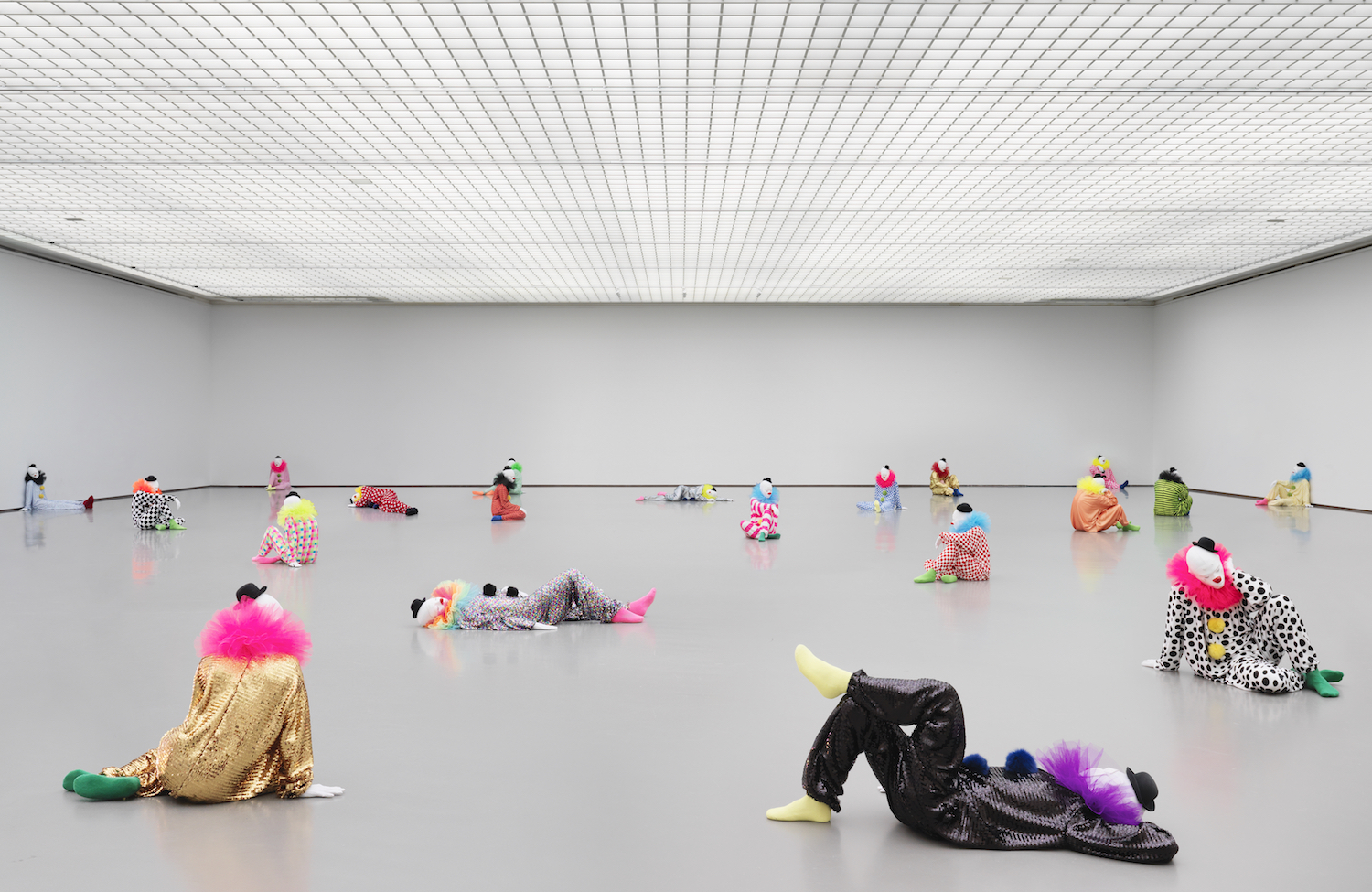 "I feel that his work is both highly personal and yet also profoundly resonant with our current times, or zeitgeist," says Rinder. "The combination of manic cheerfulness and deep pathos captures so much about the excitement and disappointment of our world today."
As a sign of the times, Rondinone had originally planned on calling the exhibition Love. But then, as Rinder says, "the world changed," and the show became The World Just Makes Me Laugh, which seems rather fitting given the subject matter.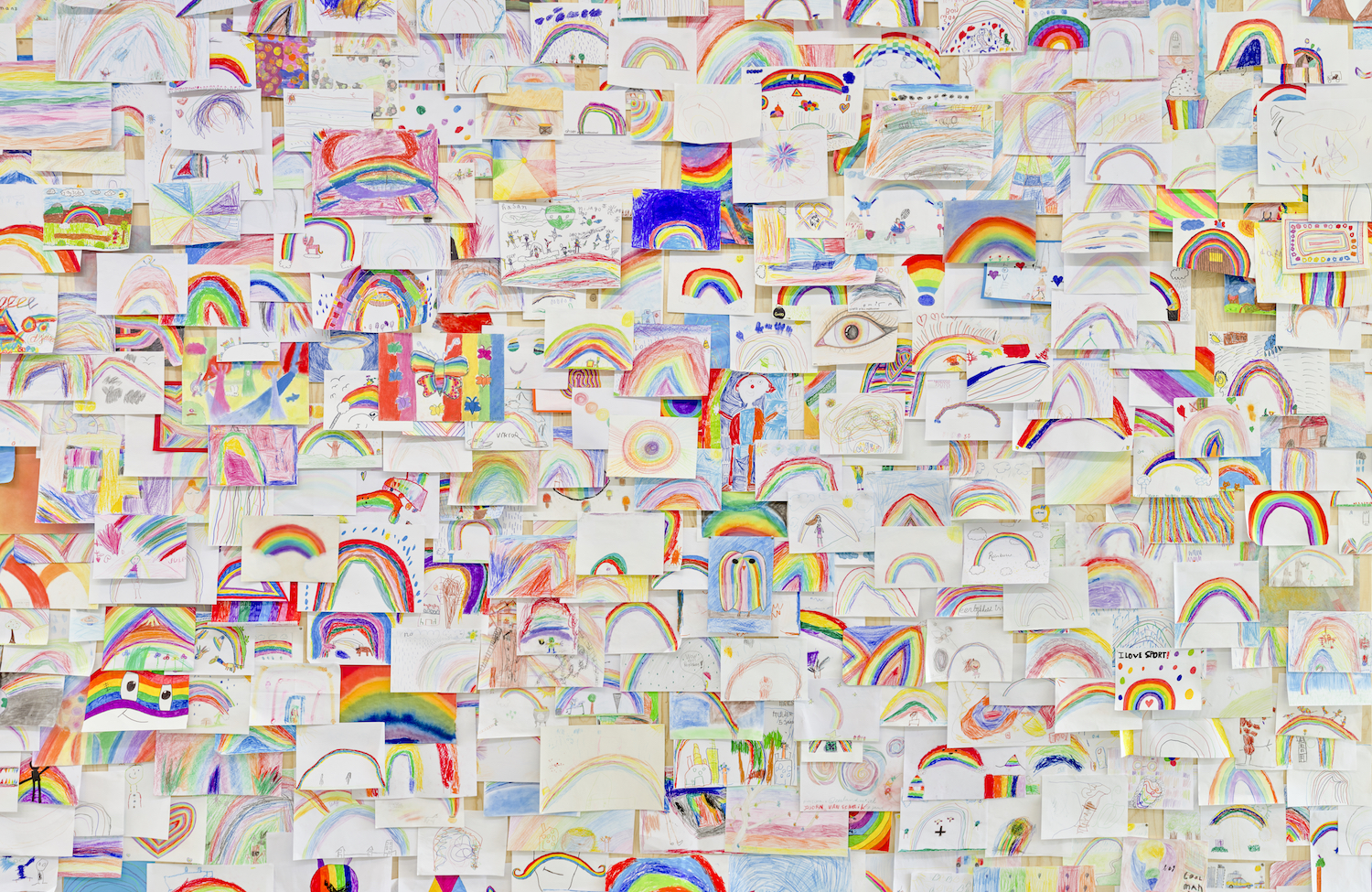 The clowns, he says, are emblematic of Rondinone's merging of joy and sorrow. There is, on the one hand, a universal figure that symbolizes childlike fun, but they display various attitudes like despondency or mental fatigue. They aren't just "sad clowns"; given that there are so many of them, they fill the space in a claustrophobic kind of way.
To create the sculptures, Rinder says that Rondinone uses polystyrene foam, epoxy resin, and fabric. His collage of rainbow drawings were assembled from approximately 5,000 children's drawings, including many from Berkeley children.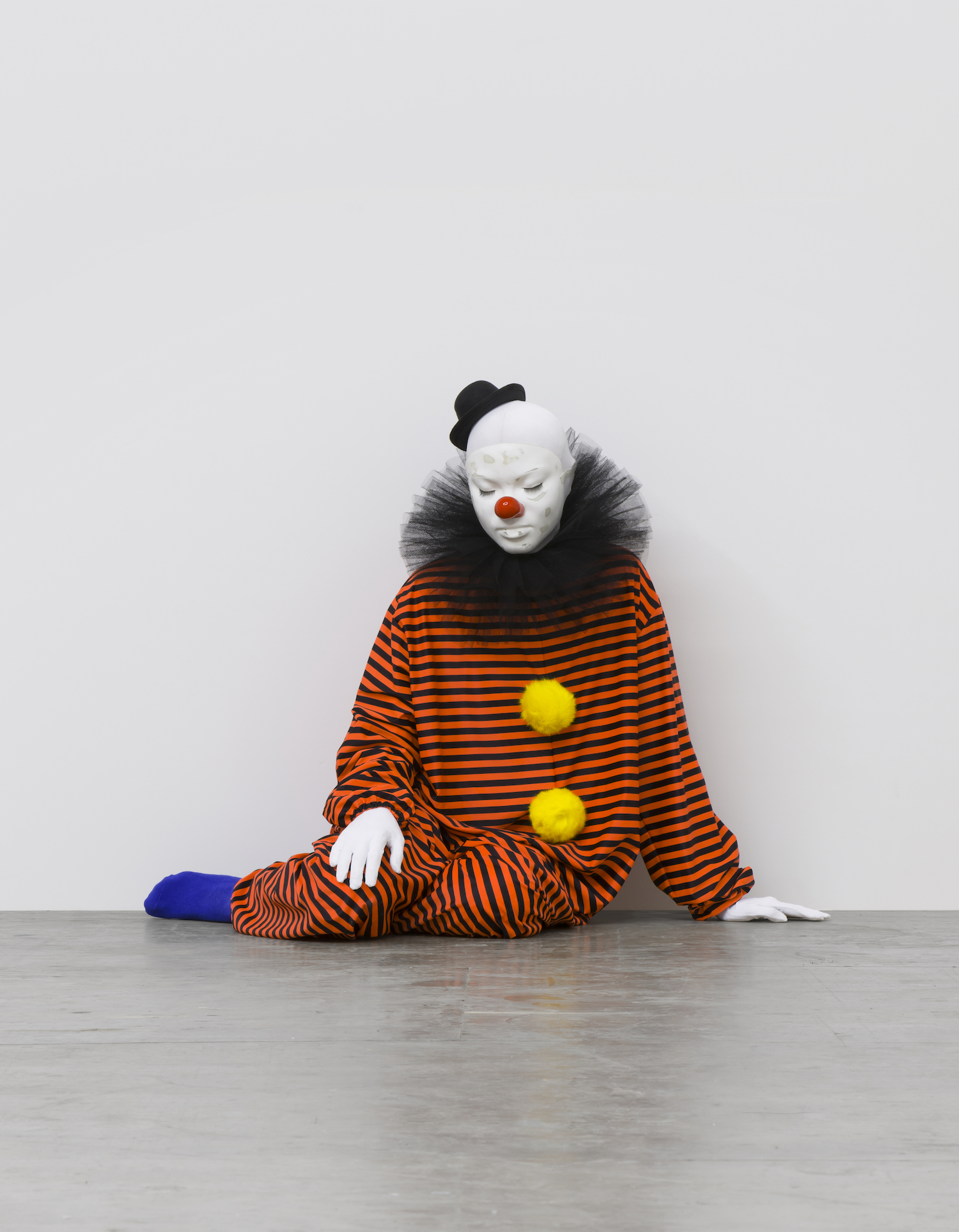 BAMPFA's gallery is quite large, almost 10,000 square feet, but this is the first time that a single artist's work has filled the space.
"The space is really very well-suited to this work so he really had to make only one change, which was to paint one area black," Rinder explains. "I had originally thought that it would be a nice opportunity to open the skylights, but I learned that while there are many references to light in Ugo's work, it is—in fact—about a kind of lightlessness. Not darkness, but lightlessness. So the skylights will stay closed."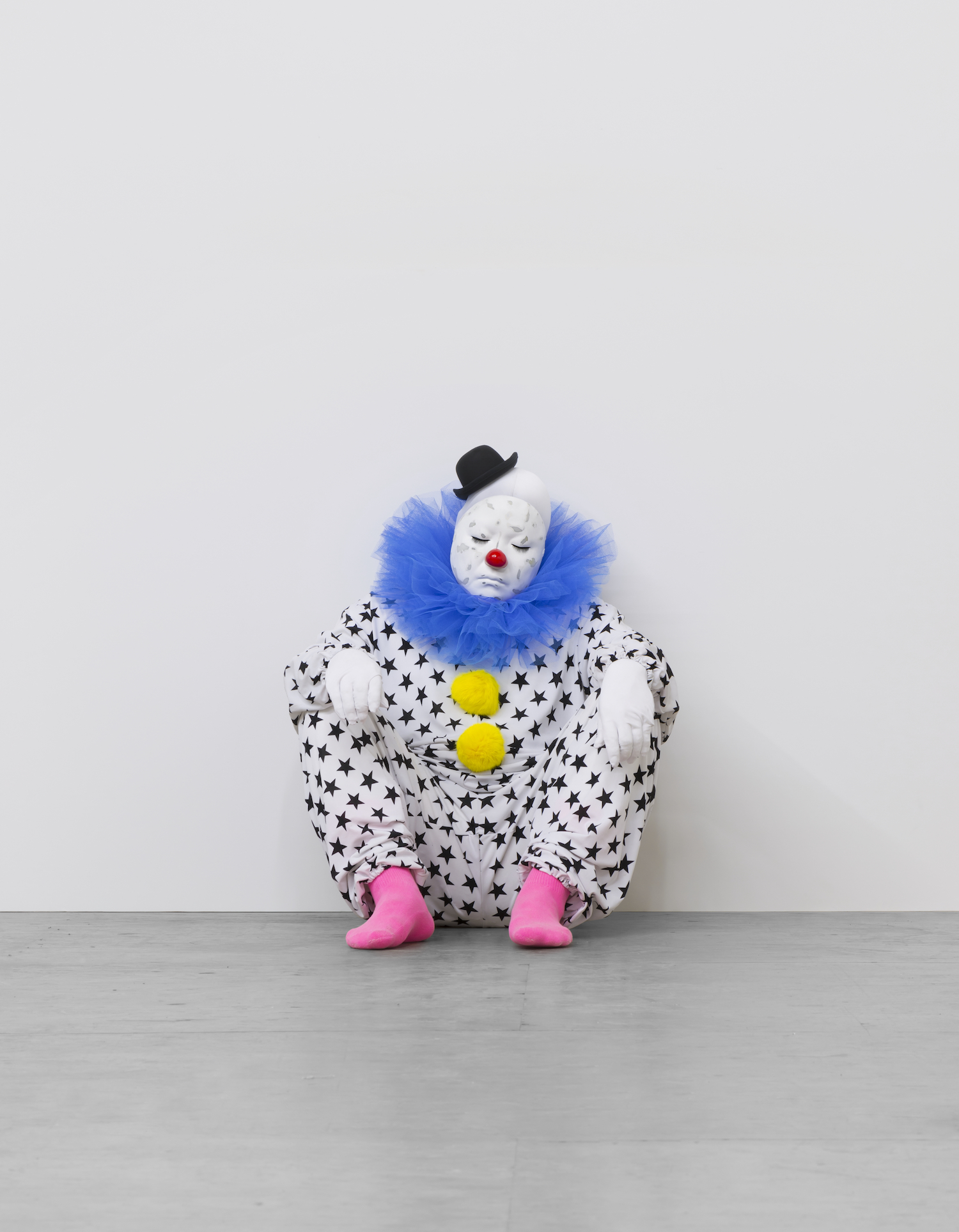 Additionally, Rondinone's exhibition is taking over a smaller adjacent gallery, where he is installing the approximately 5,000 children's drawings. So it seems that Rondinone has achieved the right balance of darkness and light in the early months of a particularly clownish presidency.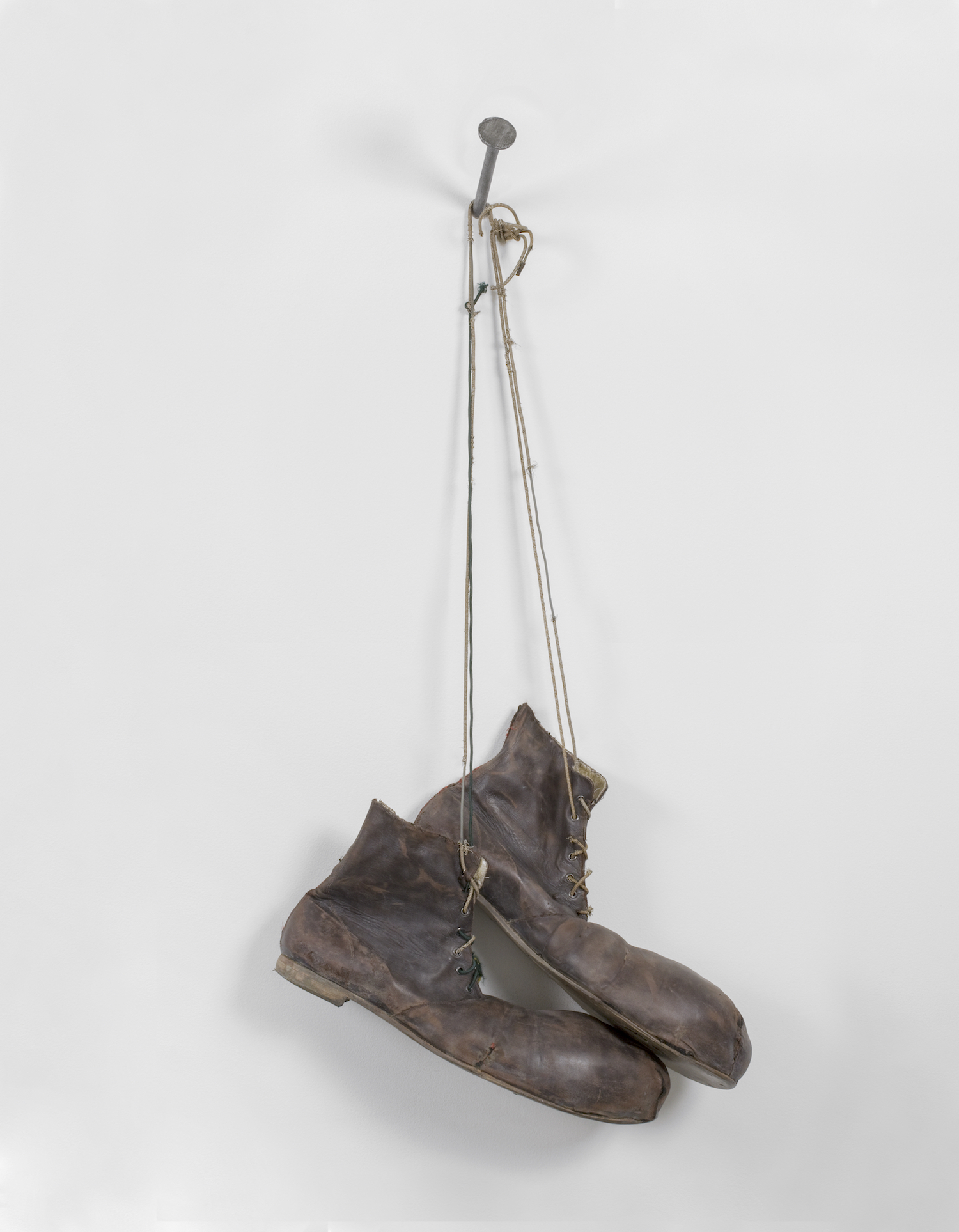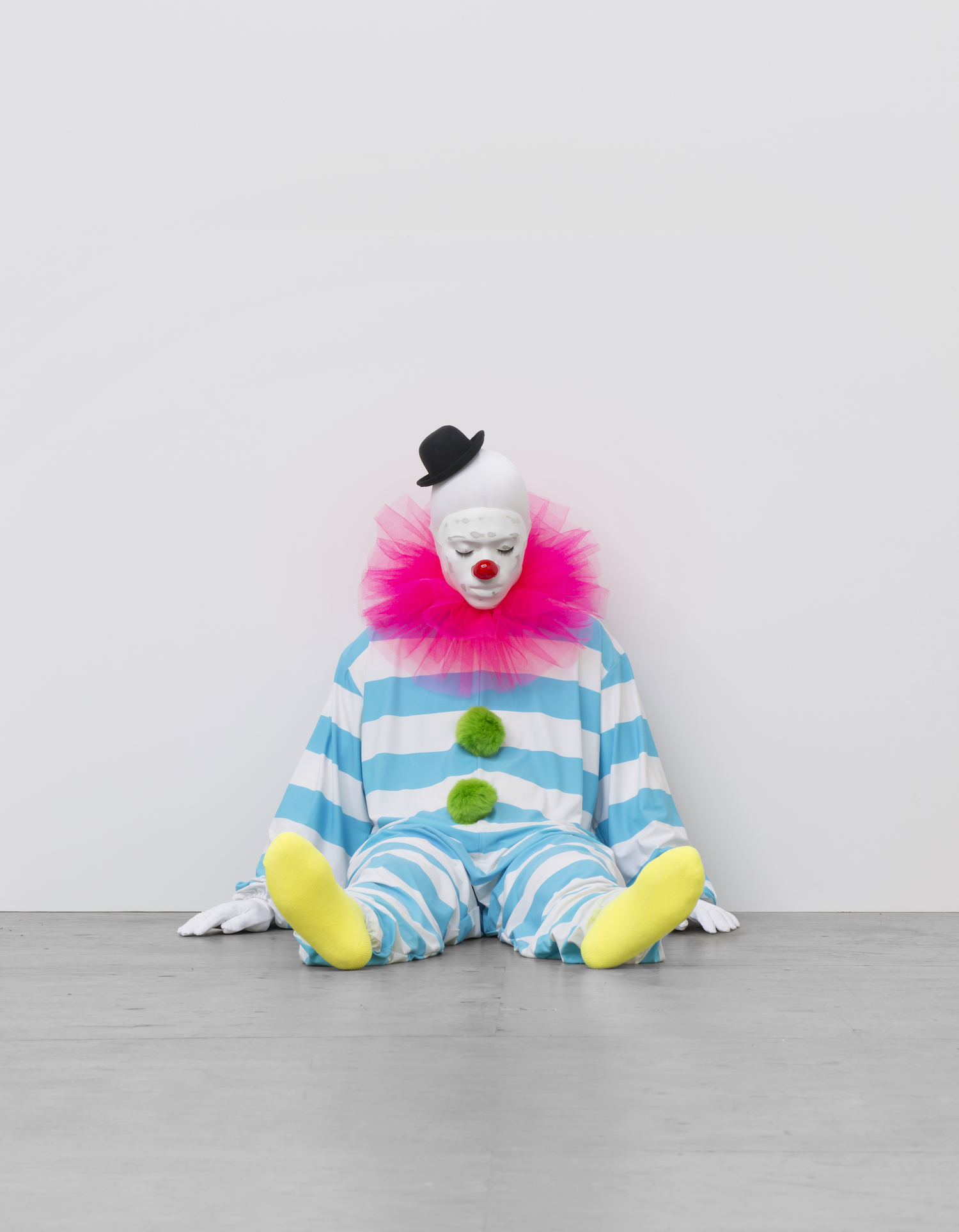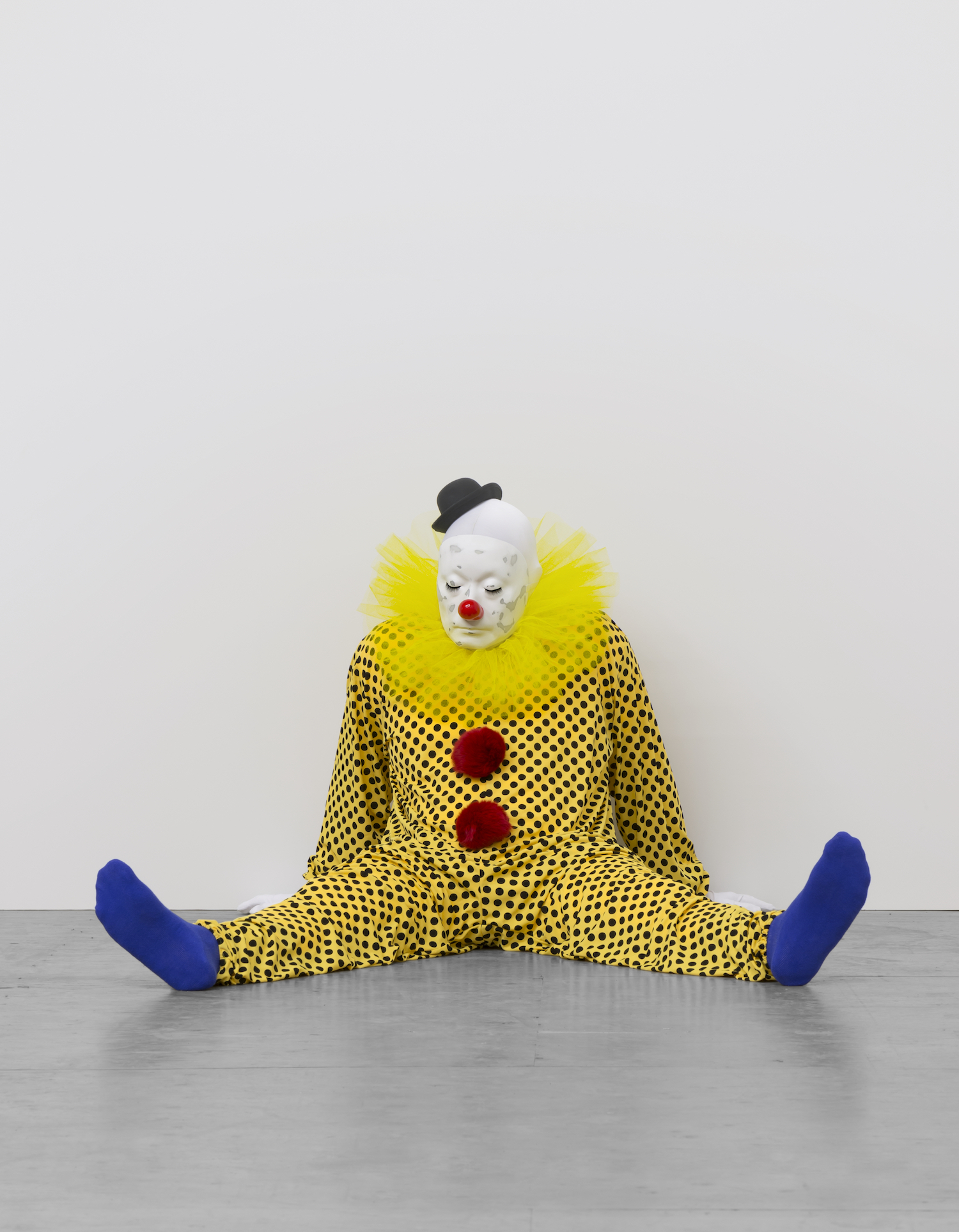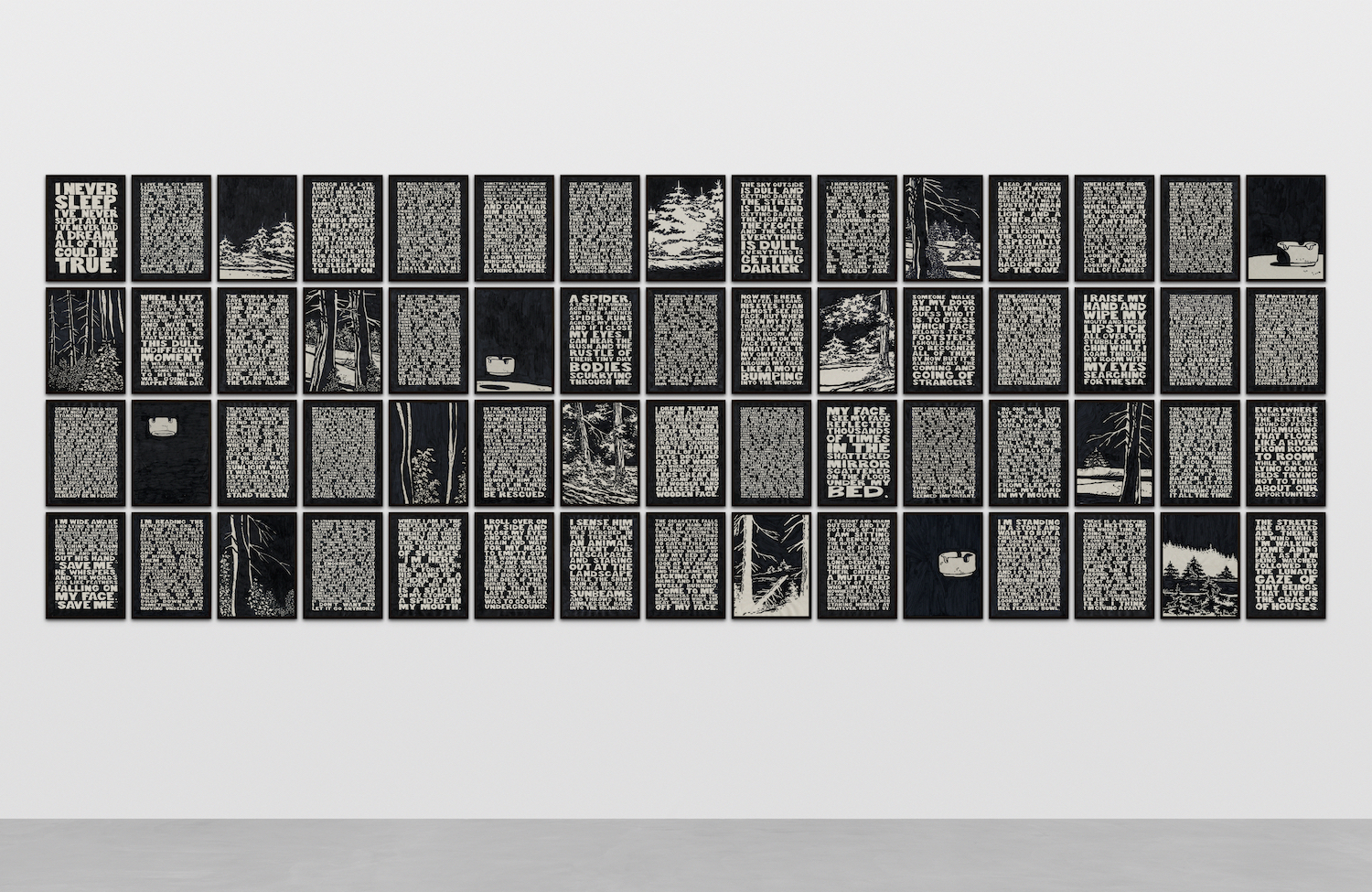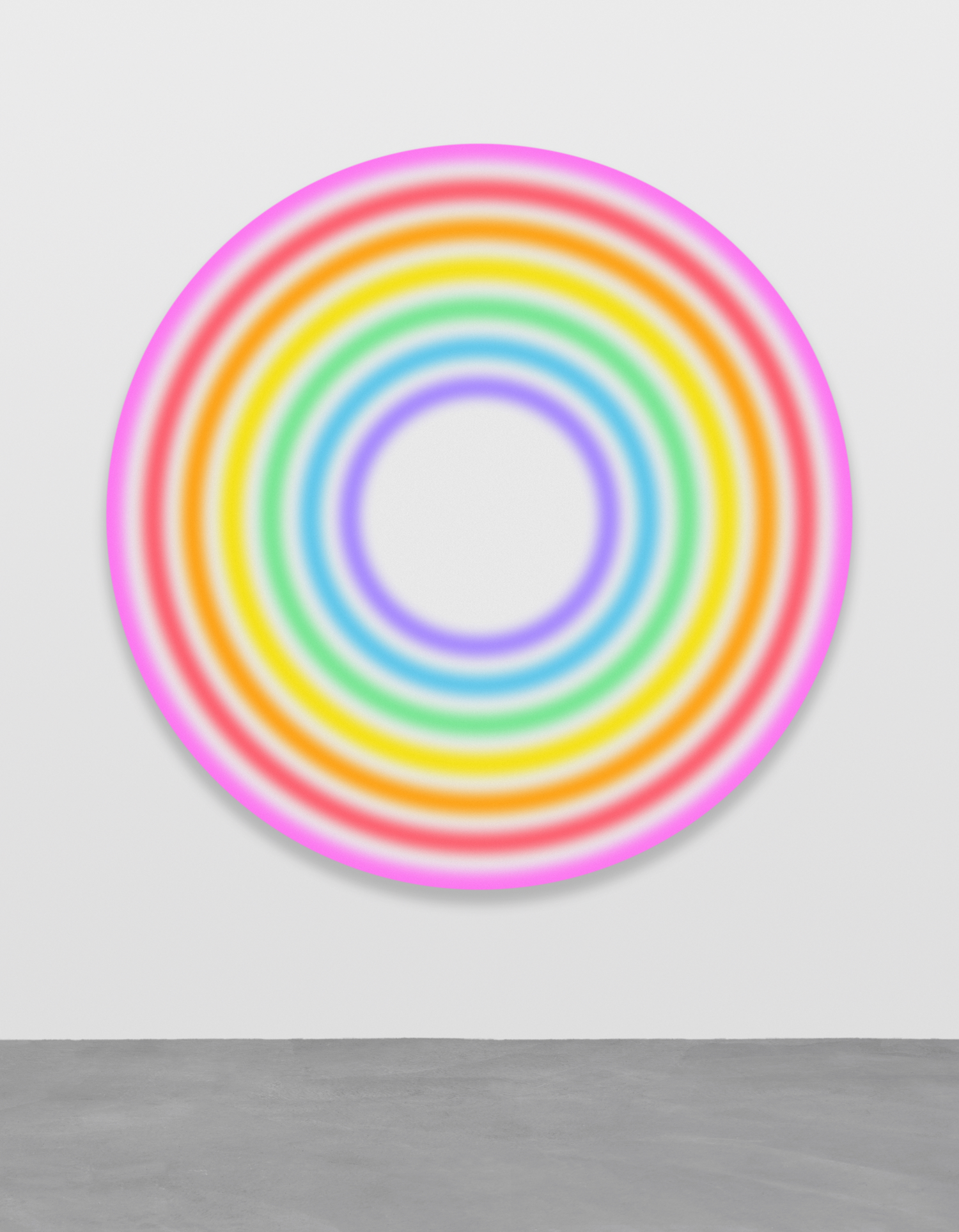 The World Just Makes Me Laugh runs from June 28th to August 27th at BAMPFA. Click here to see more work by Ugo Rondinone.
Related:
Welp, Here's a Bunch of GIFs of Famous Clowns
The Creator of 'Piss Christ' Photographs Trump, Torture, and a Killer Clown
[NSFW] Bestiality and Surrealism Collide in Frightful Hyperrealistic Sculptures
Source: vice.com