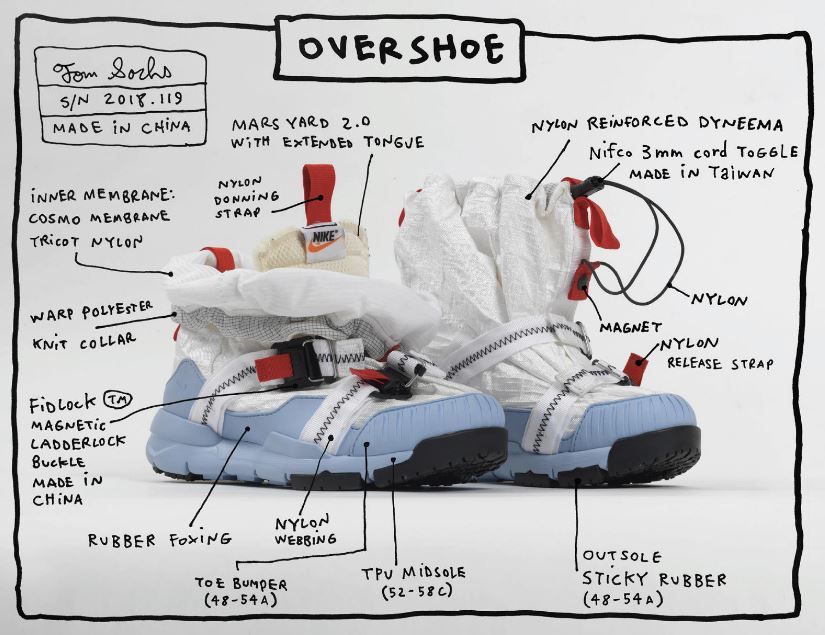 Leave it to New York-based artist Tom Sachs to bring us a pair of sneakers that are out of this world. Behold, the Nike Mars Yard Overshoe.
From Dezeen:
Sachs initially designed the shoe for a mechanical engineer at NASA's Jet Propulsion Lab, which created the airbags used in the Mars Exploration Rover missions.
The shoe was later updated in 2017 to include a polyester meshing, instead of the previous Vectran, a material used to make these airbags.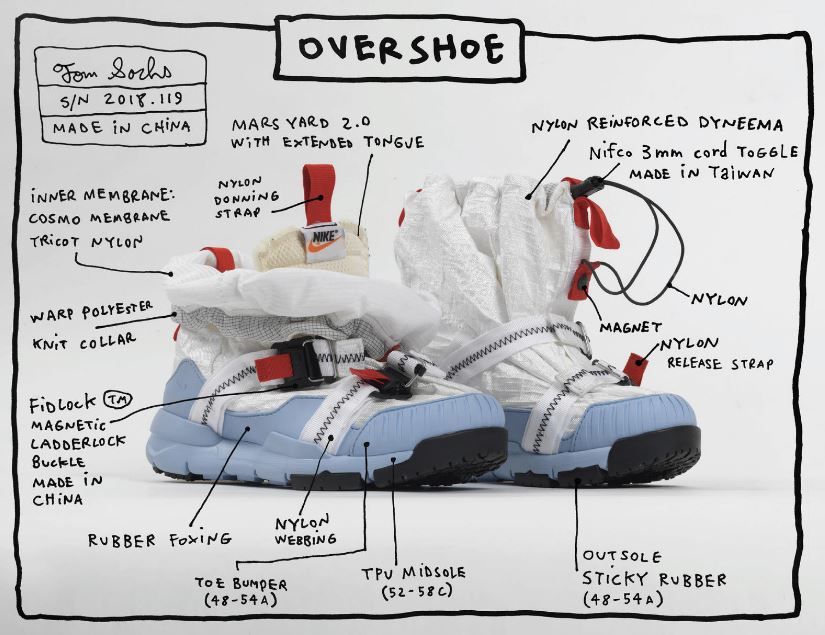 Source: neatorama