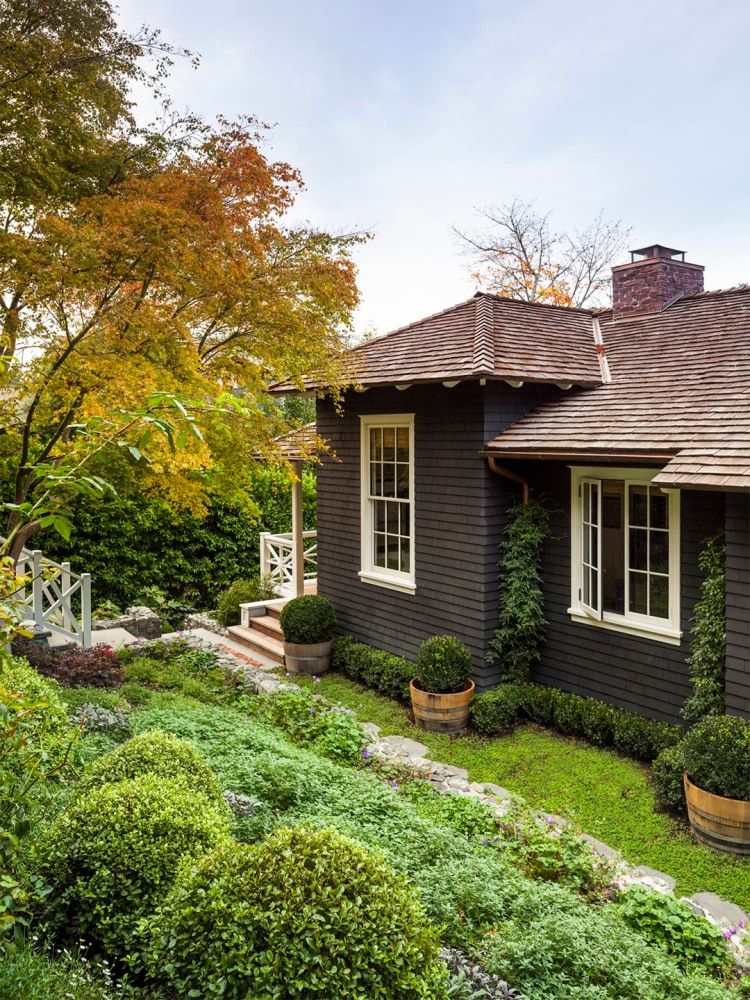 If you're planning to sell your house in the future, or just plain curious to know the worth of your house, planting a few shrubs and plants can increase the monetary value of your home. That's right, a simple addition such as plants can do a lot for your home! In a study by Lawn Starter, mowing your grass can yield you more profit than building a swimming pool, as Domino details:
While lawn-care services see a 267 percent return of investment, the latter recoups just 43 percent of the average $57,000 cost of installation.
Fancy water features (think: hot tubs and fountains) can negatively affect your property's value by $2,500 to $10,000. So what will put money back in your pocket? Leading the way is a well-maintained lawn, which costs an average of $270 per year, but adds around $1,200 in value. In other words, nice-looking grass pleases buyers, especially millennials, who ranked it as the number-one feature they search for in a new home. If you don't love the idea of committing so much time to cutting the grass, consider purchasing a large zero-turn mower to help shave off a few hours, so you can get back to actually enjoying your outdoor space.
Other low-cost outdoor improvements that see a high return on investment? Planting mature trees (taller species can improve a neighborhood's property values by up to 15 percent) and installing a built-in, all-season deck (it returns an estimated 83 percent of the amount spent). No need to go overboard with elaborate fencing and a Wimbledon-worthy tennis court. Instead, keep things simple.
Image via Domino
Source: neatorama