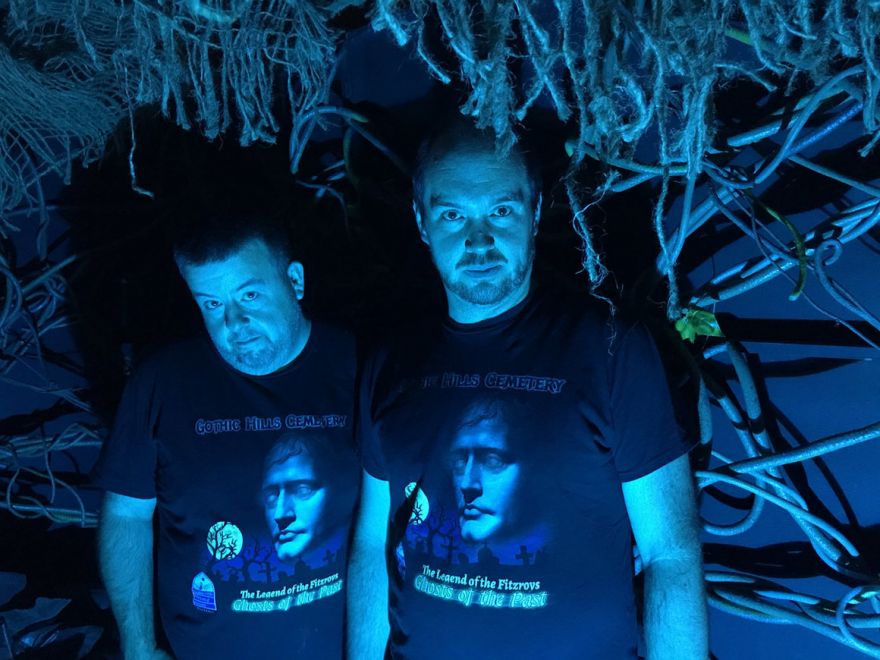 This is the Gothic Hills Cemetery, an elaborate haunted house in the San Fernando Valley, California. It was the fruit of over a thousand hours of work by Troy Yu and Aaron Bolton. A few weeks ago, however, violent winds ripped through the neighborhood, and it tore the roof off of the majority walkthrough. It also damaged other central set pieces. It was two weeks before opening night. What can they possibly do?
Yu wasn't sure that all the hard work could be salvaged. He wrote to his followers online, "We've suffered nearly complete destruction of our haunt in the 60mph winds we had last night." The final room of the haunt, considered the most impressive part of the attraction, was hit the hardest. With ceiling framing and walls now lying on the ground, Troy went on, "We're assessing the damage and will update when we know where to go from here. It seems no matter how much we try to increase our wind-worthiness each year, the winds have got news for us."
After much debate, the friends finally made a decision. Even though their creation was in ruins, they will try their best to reconstruct it.
They put out a call asking for volunteers to help with repairs, and covered the cost of unexpected damage themselves. Their efforts went into overtime. They did have one comforting thought: This was not the first time they'd constructed a haunted house on a seemingly impossible deadline. And this time, they had a community to help them.
Check out Atlas Obscura for more details about this inspiring story.
(Image Credit: Shannon Brown)
Source: neatorama