Brothers Simon and Nikolai Haas have been making art together their entire lives. The sibling design duo collaborated when they were children, and toured in a band together when they got older. Now, the 32-year-old brothers are continuing to take on the art world with unique designs that invoke emotions from laughter to fear.
"I don't think we could do any of the work we do without the other one," Nikolai says. "I don't think we could've even lived our lives without the other one. You could never pull apart our influence on one another. It's too ingrained and a part of who we are." For their latest work—a sample display at the Rhonna Hoffman Gallery, featuring ceramics and doll-like representations of animalesque creatures the duo calls "furries"—Simon notes that it's clear where each was involved: the ceramic texture echoes with his style, while the character running rabid with each furry is due to Nikolai's influence.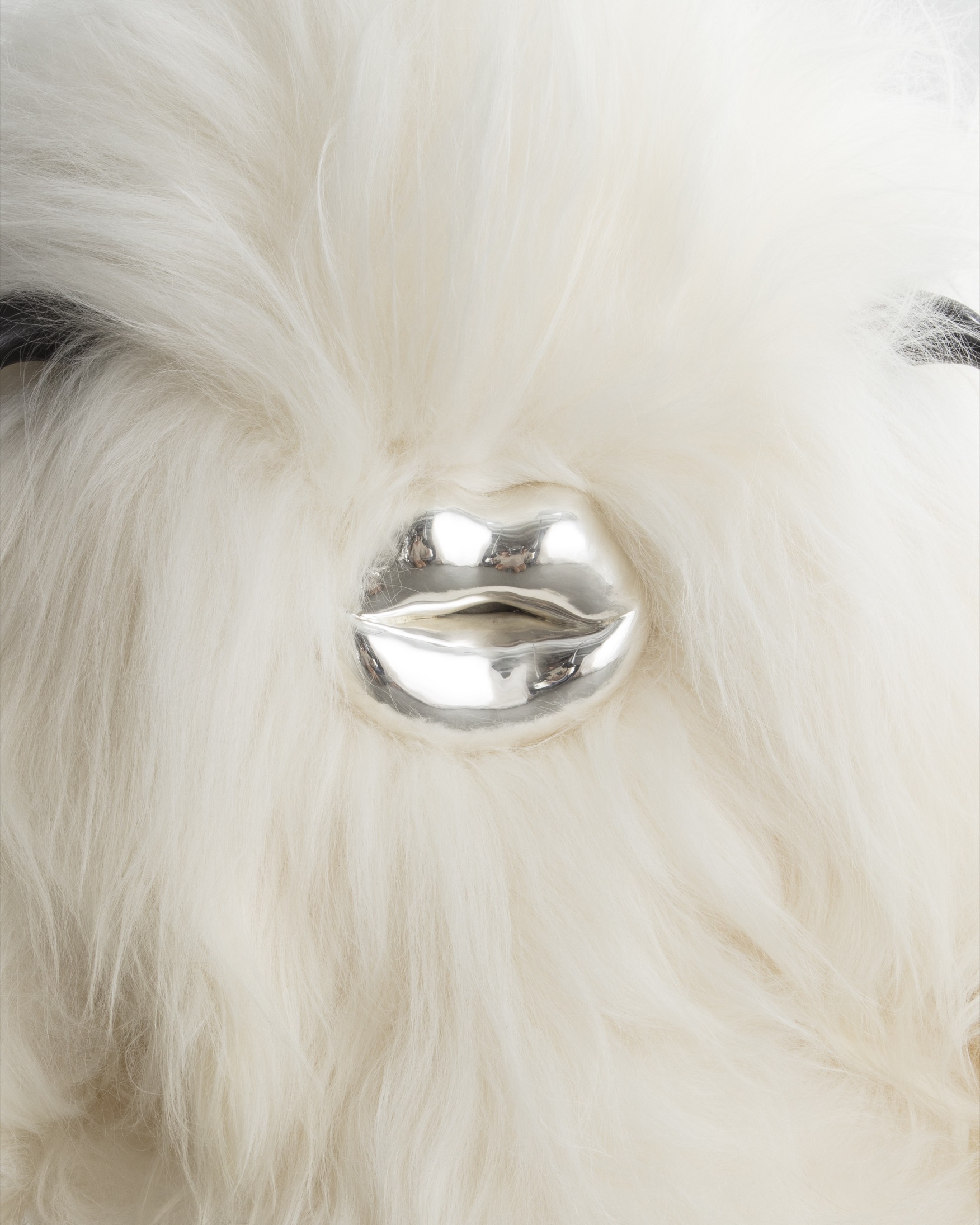 The characters developed over time, just like Simon and Nikolai's working relationship. First, the pieces were furniture designed to have more pizazz. But after Simon introduced the idea of playing off of the "Uncanny Valley" concept, Nikolai says he began to dream up characteristics for the chairs. "Basically the chairs stood up on two feet and stopped being chairs," Simon says. "It kind of represents a change from being full-on design focused to not really caring whether it's design or not."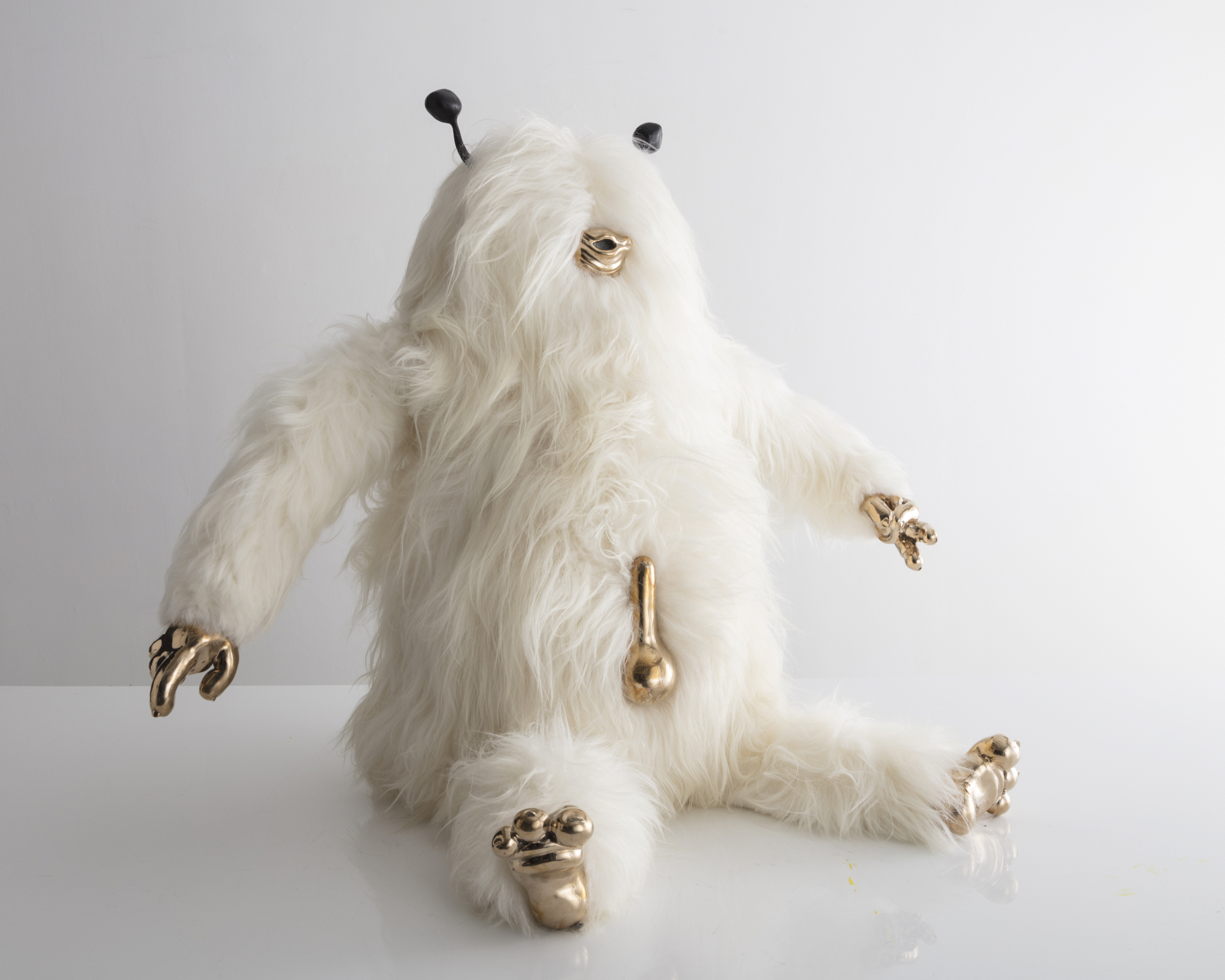 Using Icelandic fur, the pieces represent a more beast-like version of living creatures we know, while also glowing with a comically mischievous or trouble-making quality. In theory, the work is not far off from the brothers' past installations, like Sex Room, that played up phallic imagery to startle and then confront how we approach sex. In representation, however, their light-hearted approach takes on a more innocent figure.
"The pieces got a lot more interesting and it gave me more of a platform to create more of a personality inside of that concept," Nikolai says. "They got funnier and more cartoonish."
The furry creatures didn't only gain humor as they began to slowly evolve from furniture to more human-like beings, they got emotion. Nikolai says he designs every furry with someone from his life in mind, playing off a memory or trait they represent in his own memory. "I'm making portraits, even though they don't look anything like the people," Nikolai says. "They're emotional portraits of friends or several friends or family."
That nostalgic influence translates into an equal result, making viewers think – whether it's about how the figures remind them of Gremlins or miniaturized beasts from Where the Wild Things Are.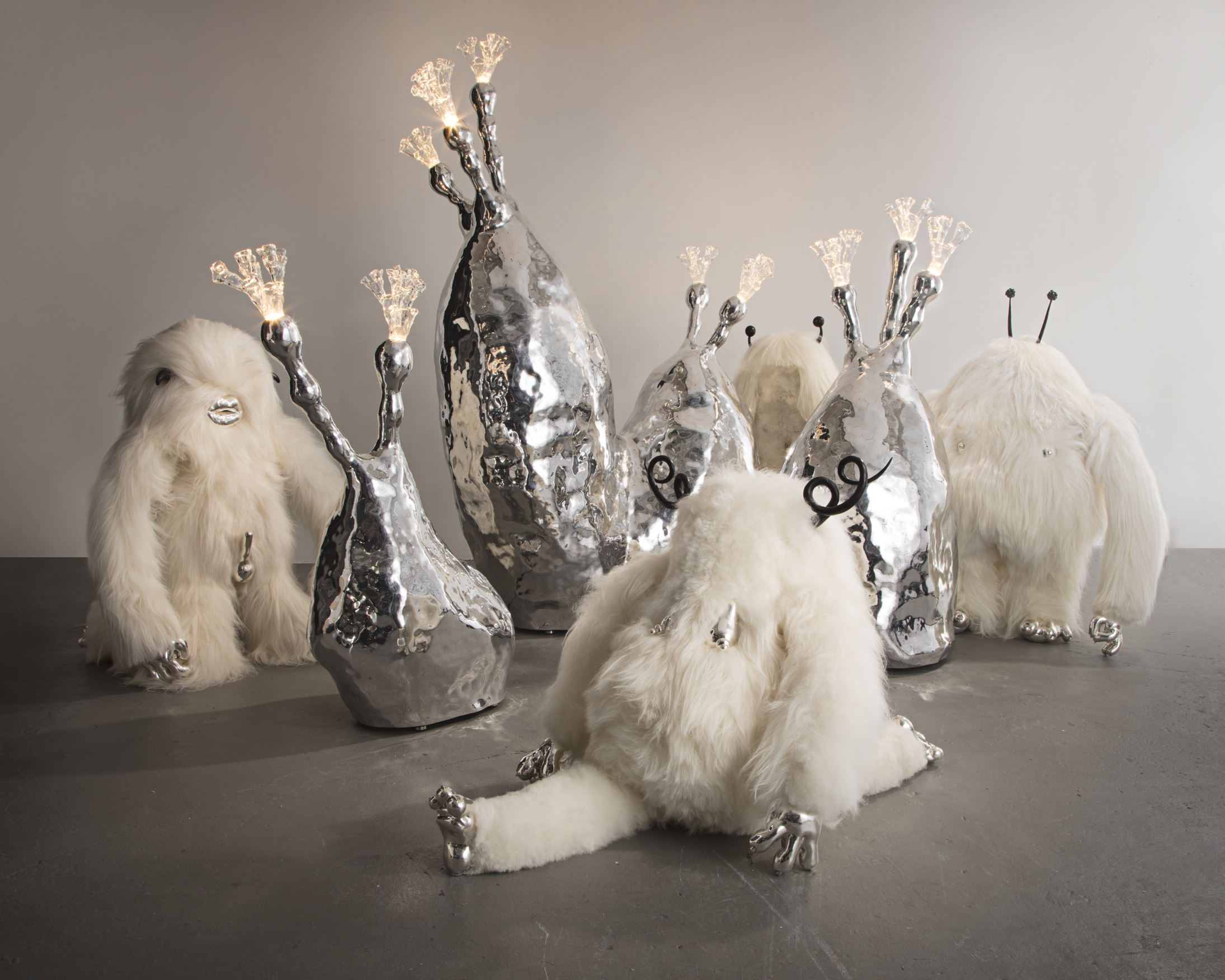 "I love when somebody looks at our work and they reference pop culture or something they remember as a kid. Nostalgia's a really good way to connect with somebody and create a bridge of understanding between two people," Nikolai says. "Ultimately, that's what you want art to do—to resound inside of somebody and then maybe change the way they think about something."
And when it comes down to The Haas Brothers' work, whether it's their design work turning from chairs to furry creatures or reflecting on their own individual careers colliding back into one, Simon says the truth is, "We're always evolving." See more of the works below.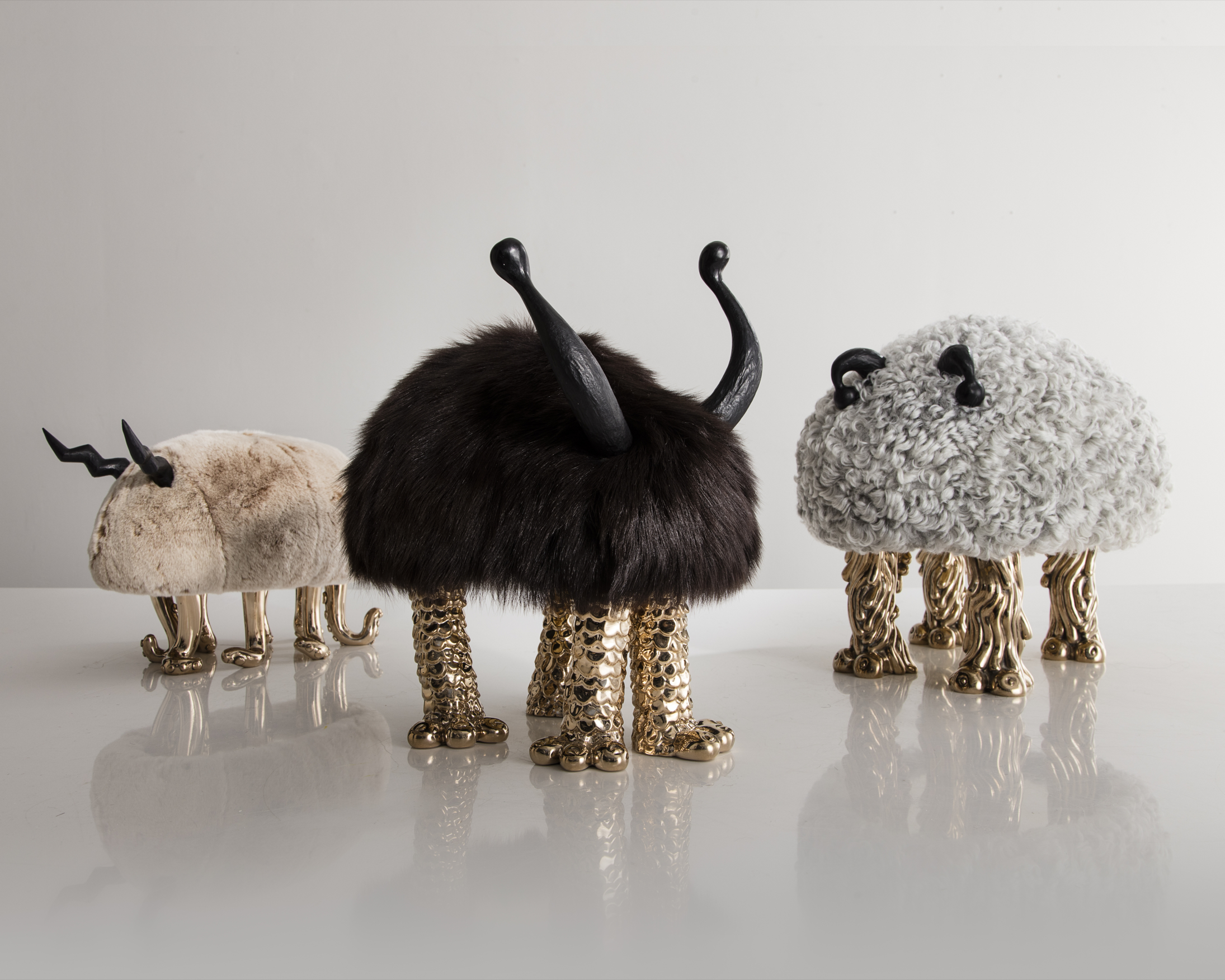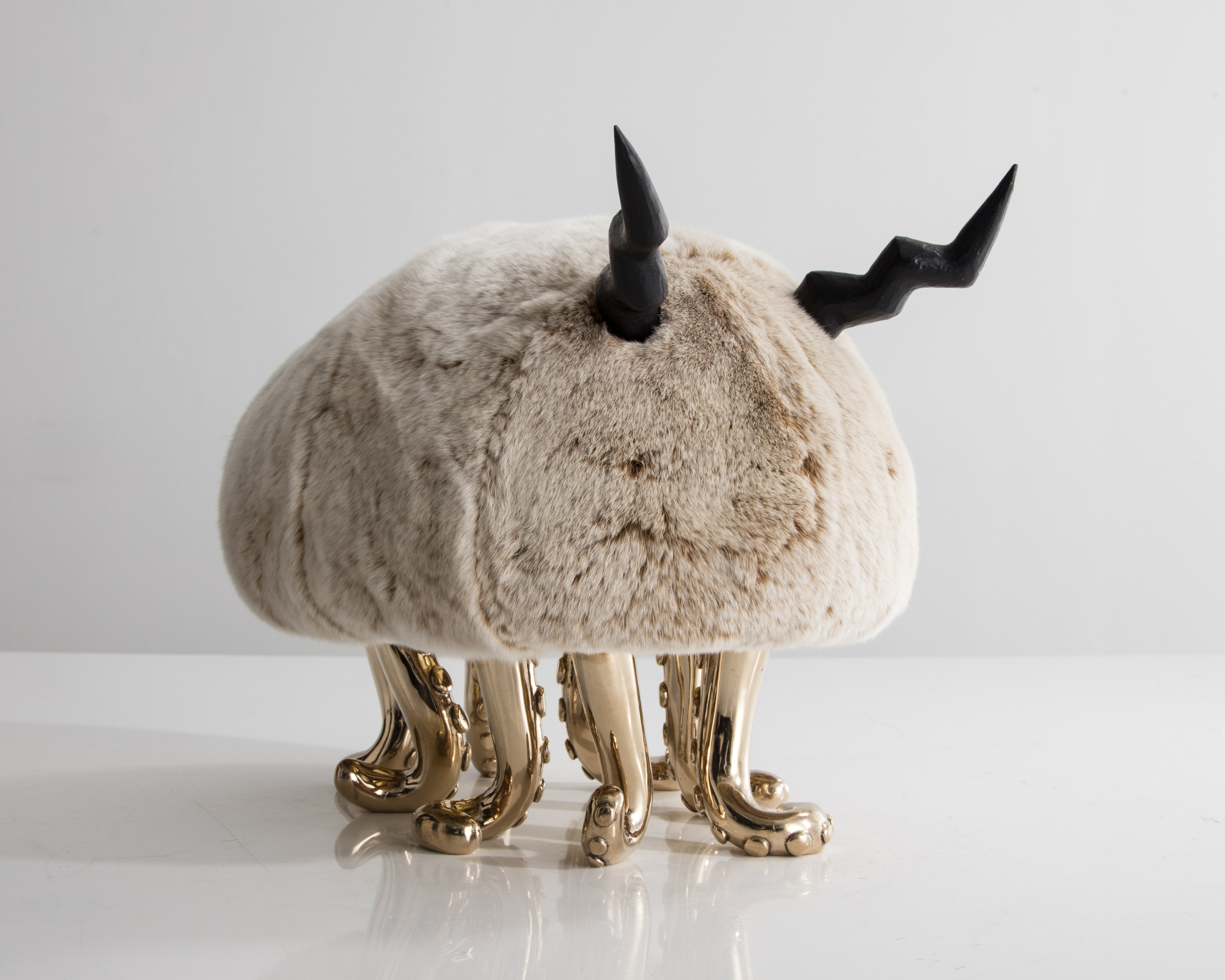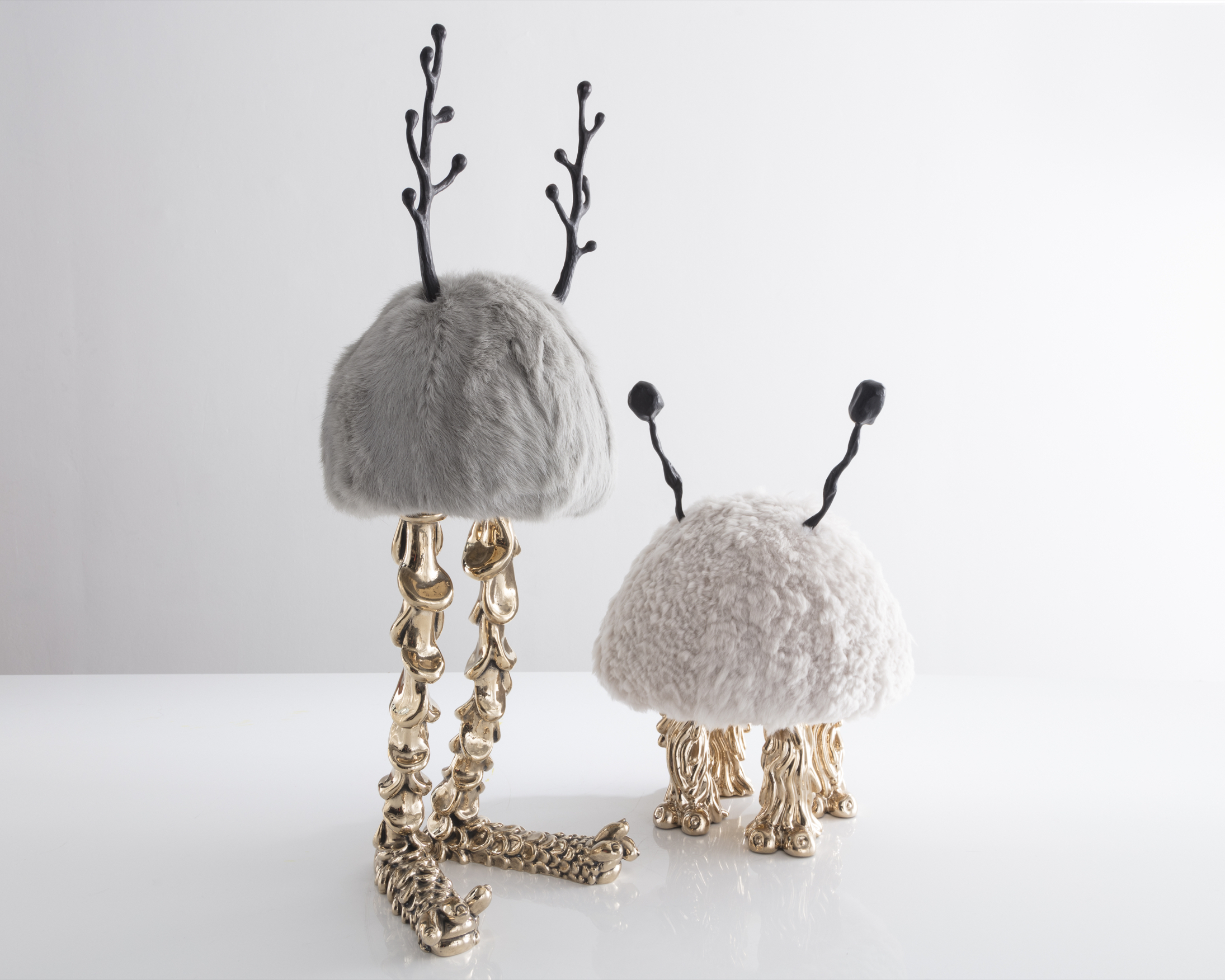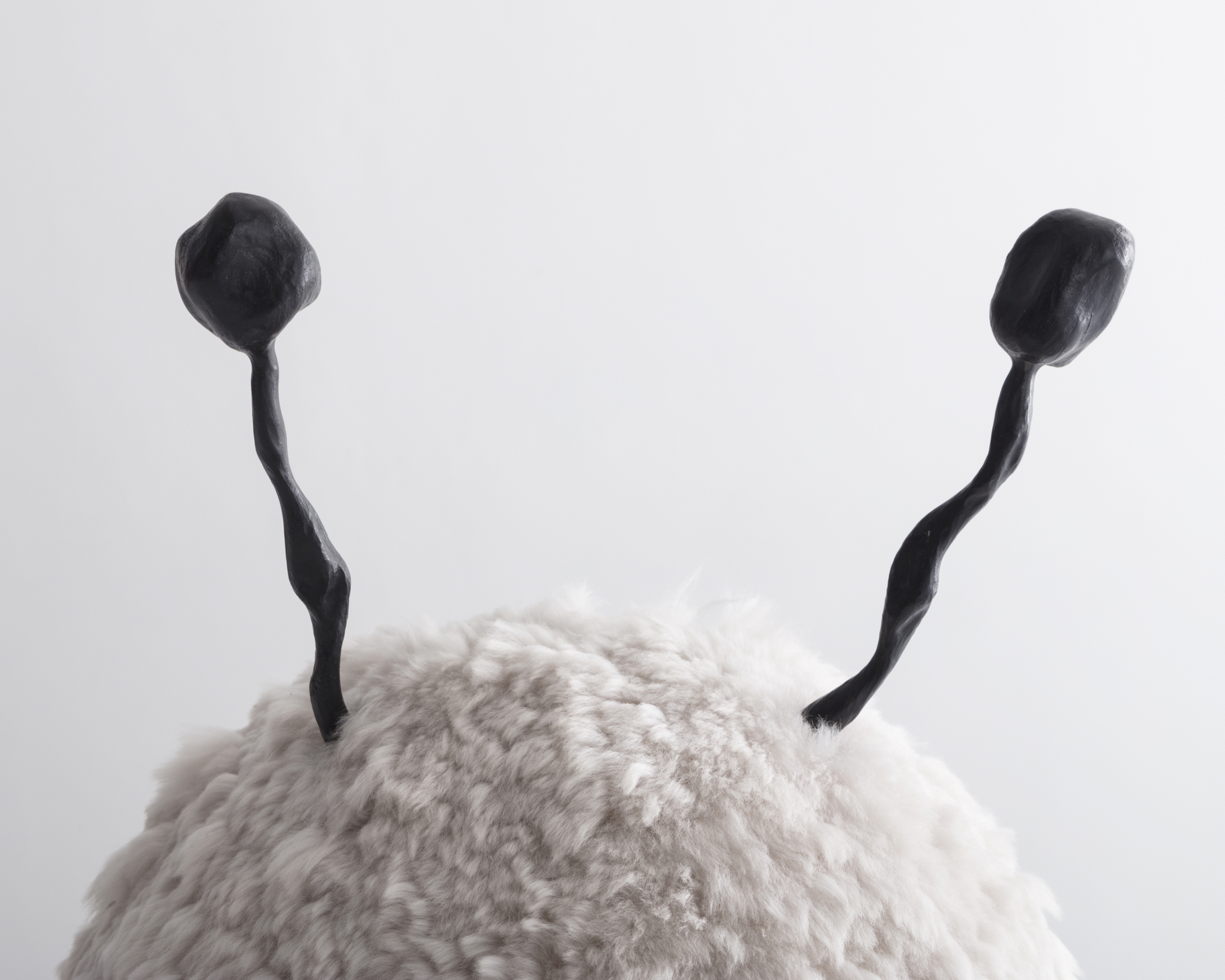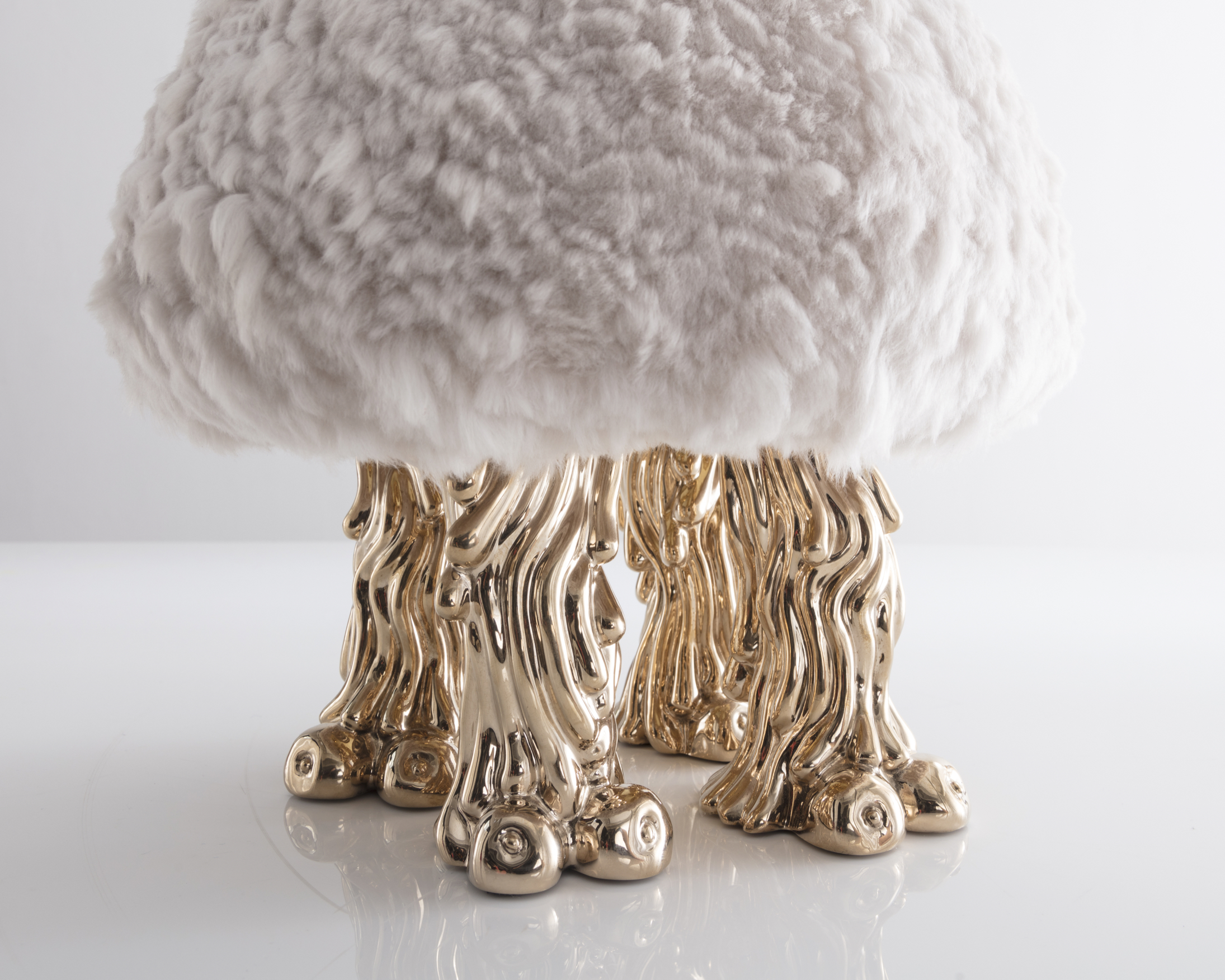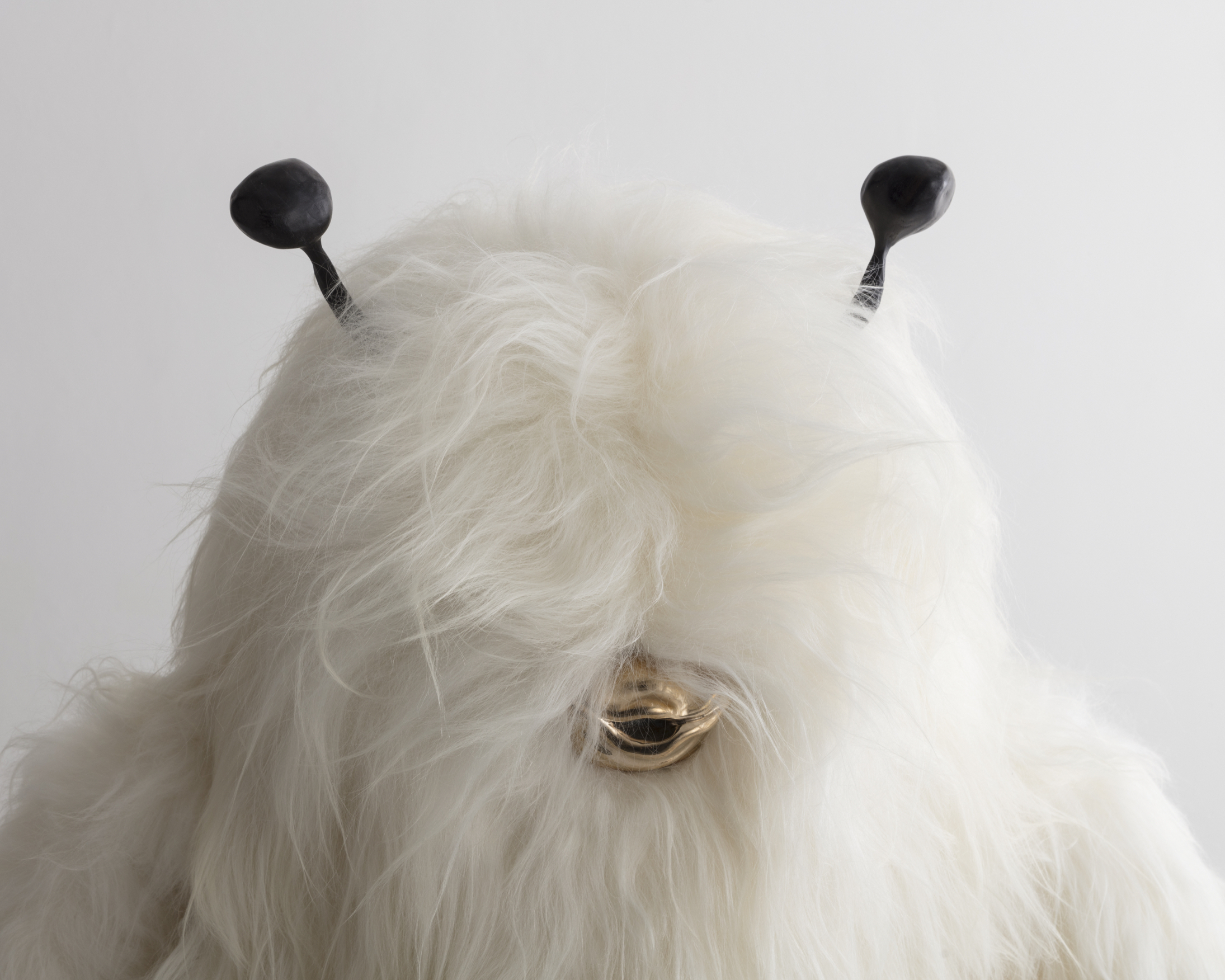 The Haas Brothers' solo exhibition is open until July 7 at the Rhona Hoffman Gallery in Chicago. You can find out more information about the gallery here.
Related:
Ceramic and Beaded Creatures Mark an Absurd and Welcomed Design Renaissance
IKEA Furniture Gets Infected with Drippy Organisms
Making The Beasts In Beasts Of The Southern Wild: Benh Zeitlin And Ray Tintori Reveal Their Secrets
Source: vice.com