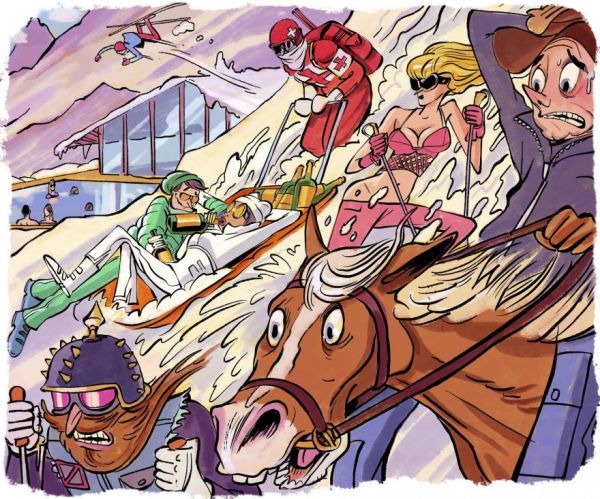 Aspen is a skier's paradise, with 375 world-class lifts and pistes, luxury resorts, and a reputation for exclusivity driven by sky-high prices. Aspen Mountain has 135 ski instructors, and all are hired out as private instructors- no group lessons here. They are an elite group of professionals, with many world-class athletes and former Olympians among them. They already know about skiing. What they learn in Aspen is about how the rich and famous do a ski vacation.
"People are awfully particular about their special requests," says Olga Lawson, the on-snow coordinator at Aspen Mountain. Among the common asks? "Blond instructors, please," "Olympic medalists only," or "Someone who likes to drink." Once, a sixtysomething skier split up with her coach midmountain, marched back down to the ski school, and asked for a new pro "who was loose."

Even still, the most frequent request is simple on the surface: People want "a fun young guy," or as Lawson interprets it, a handsome Australian or New Zealander in his 20s or 30s. (Women want to date them; men want to bro out with them.)

"We also get tons of requests for instructors with French accents," says Lawson, adding that many clients want to practice their foreign language skills before heading to Courchevel or Megève. She jokes, "It's like two lessons for the price of one!"
Well, the "price of one" starts at $820 a day, and with tips, ski instructors do well in Aspen. They all have stories to tell about their clients, although some are unnamed. Read about the work of an Aspen ski instructor at Bloomberg.
(Image credit: Zohar Lazar)
Source: neatorama