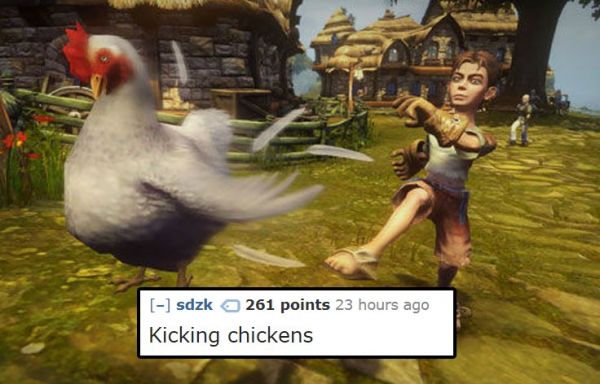 We don't think twice about the strange things we can do in the virtual worlds of video games that we absolutely can't do in real life without being shunned, arrested or straight up killed.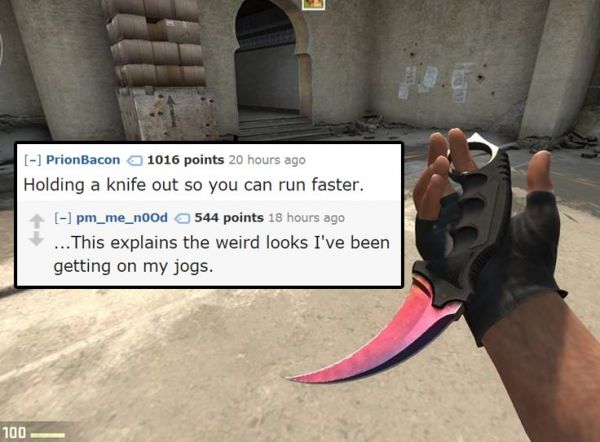 For instance- in most games you can walk around with a weapon in your hand and the in-game characters don't spare you a second glance, but in real life you have to leave your running knife at home or risk jail time.
And speaking of running- don't you think it's odd that video game characters run around at full speed the entire game?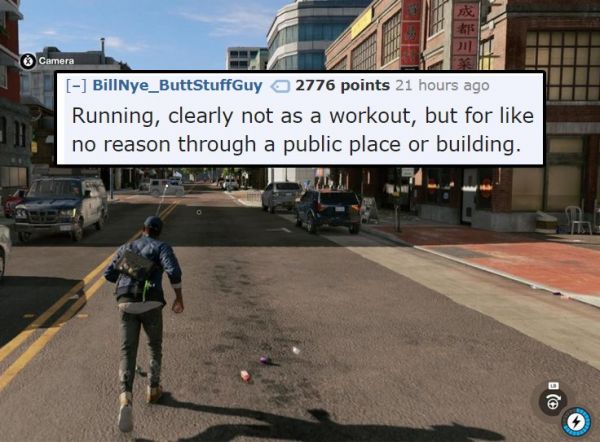 Someone on AskReddit wondered about all that running when Connorforpope asked "What is totally unacceptable in real life, but normal in video games?", and then the answers got a bit dark.
Imagine how much higher the suicide rate would be if people had extra lives, they'd be like "dinner with the in-laws is awkward, guess I'll go kill myself and respawn at home!"
See 12 Things That Are Normal In Video Games, But Unacceptable IRL here
Source: neatorama