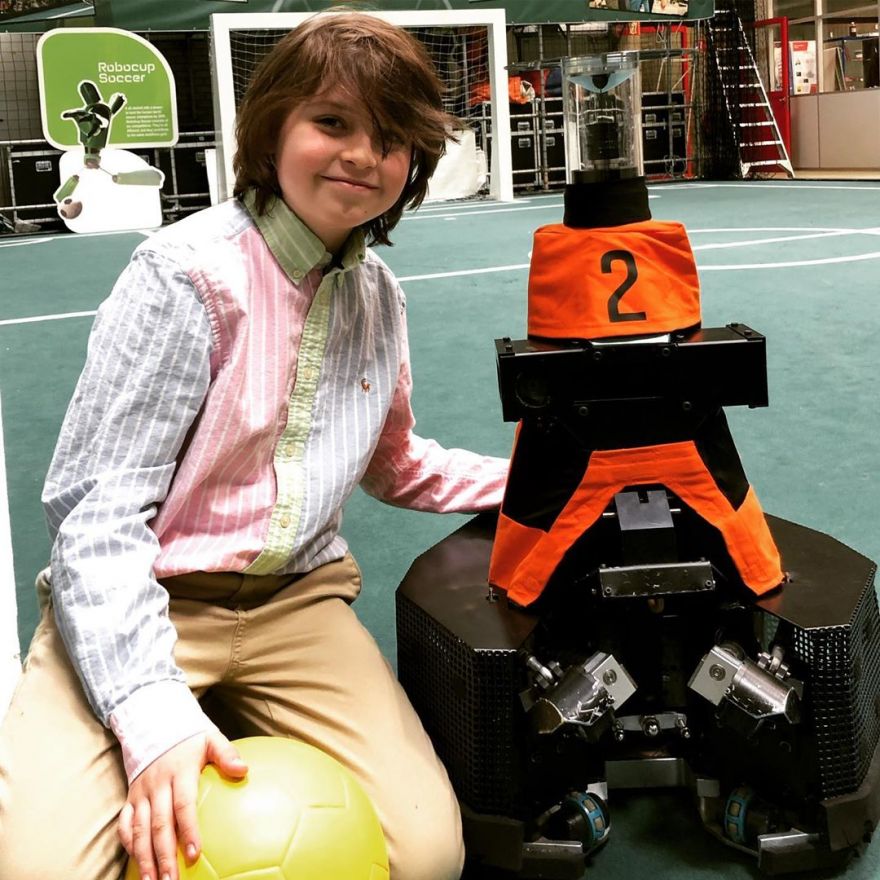 Laurent Simons (left) of Amsterdam will soon become the youngest person to ever complete college. In December, he will complete a degree in electrical engineering from Eindhoven University of Technology.
What were you doing when you were nine? Yeah, same here.
What will Laurent do now? He's keeping his options open. He's considering California because the weather is nice or Oxford or Cambridge because he could get a fairly good education there. Stuff quotes Laurent's father:
"There is definitely competition to get him on the course. If he goes to America then we will go out with him and split our time there with his grandparents," Alexander, 37, said,
"But Oxford and Cambridge are also in the major league" the Belgian dentist said, "and it would be very much more convenient for us."
John Wilkes, who went to Jesus College, Oxford, taught Laurent in summer courses. He said: "He really was a delight to tutor and very well balanced; able to be like a child and an adult at the same time.
"I taught him when he was six and we studied at the level of a 16-year-old. I really would recommend Oxford for him."
Laurent only began his university studies in March. His tutor said he was three times more intelligent than his next cleverest student.
Photo: Laurent Simons
Source: neatorama