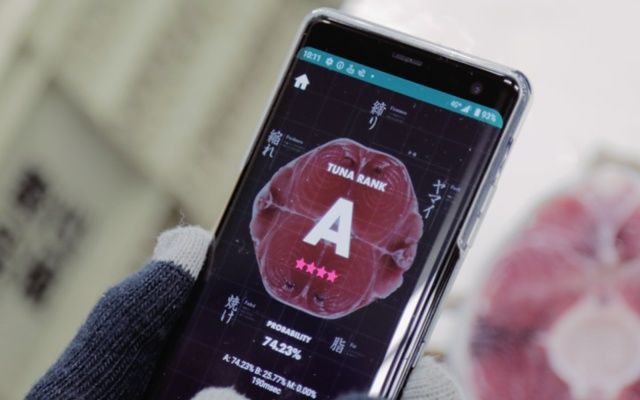 When it comes to eating sushi, a fatty tuna is what makes the experience great. Because of this, fish buyers dedicate at least a decade of their life trying to learn how to determine which tuna cut is fatty and which isn't. But if you don't have the time to train yourself in tuna examining, then this app called Tuna Scope, developed by Dentsu Inc., might help.
The firm trained the machine learning algorithm that powers the software using thousands of images of tuna tail cross-sections. The cut can tell human buyers a lot about the quality of fish they're about to purchase. In testing against human experts, Dentsu claims it found the app gave the same grade more than four out of five times.
The app is currently in use by one company, conveyor belt sushi chain Kura Sushi. The restaurant buys the majority of its tuna outside of Japan. Part of the reason the company started using the app is that it allows its employees to grade tuna without traveling. That's a significant perk during the current pandemic. Moreover, conveyor belt restaurants in Japan tend to offer the least expensive sushi, so there's a cost-saving aspect at play as well.
Traditionalists, however, are skeptical of the app. But for the average man, this app would certainly be useful.
What are your thoughts about this one?
(Image Credit: Dentsu/ Engadget)
Source: neatorama