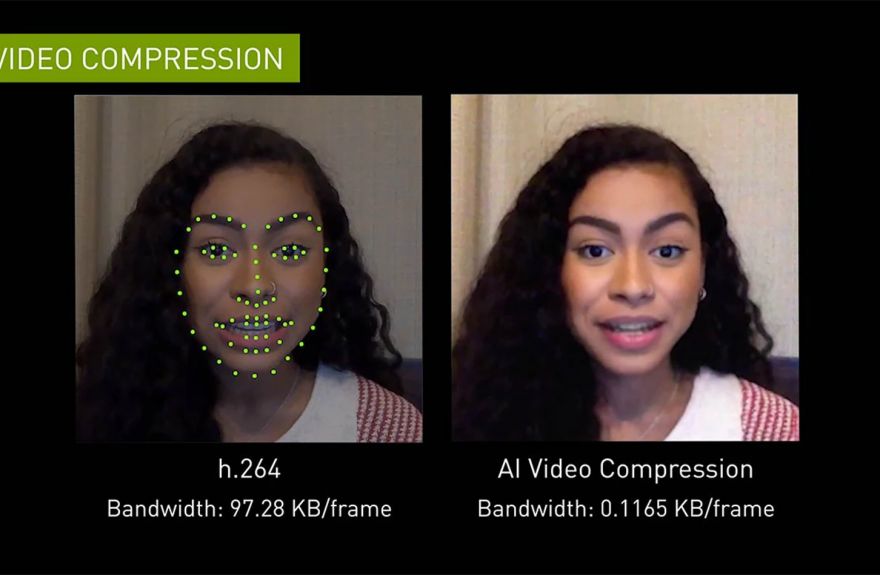 NVIDIA's new AI-powered suite can improve the quality of video calls and reduce bandwidth usage. God knows how much bandwidth is spent in video calls! How, you ask? Simple. The AI platform just generates a fake version of you. The NVIDIA Maxine creates a model of a speaker's face, and then only update their expressions as they happen in real time, as Input Magazine details:
Put together, all the enhancements provided by Maxine should save money for developers and help workers better contend with home settings that aren't always conducive to professional-grade teleconferencing.
Because streaming video can quickly get expensive, Nvidia found a way to analyze the key facial features of everyone on a call and intelligently re-animate them in the cloud instead of streaming an entire screen of pixels. Maxine also converts lower resolutions streams to higher resolution video in real-time and can compress the resulting feed by 90 percent more than the current H.264 standard can manage. The result is that the amount data being sent back and forth is significantly reduced without compromising on image quality.
Image via Input Magazine
Source: neatorama