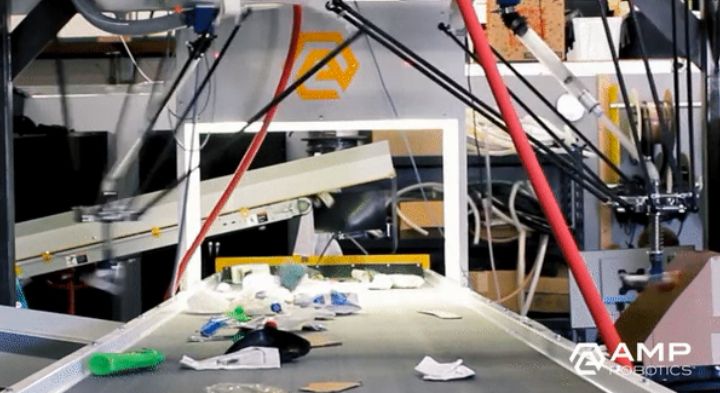 AMP Robotics has designed a three-handed robot that can sort 80 items of recycling per minute, which is twice as fast as human sorters! The company hopes to use it to reduce the tedious and tiring labor of manually sorting tons of recycling. The robot uses computer vision and machine learning, as Inverse details:
Ultimately, this technology could play a key role in closing the loop of recyclable manufacturing and creating a world free from waste (or, at least, recyclable waste.)
When it comes actually sorting these waste materials, AMP Robotics' technology has two main parts:
AMP Neuron — the machine's brain and eyes
AMP Cortex — the machine's body and hands
Using computer vision, the same kind of technology employed by self-driving cars to "see" the road, the AMP Neuron first "looks at" incoming recycling and using machine learning to quickly analyze what type of material it is and makes a decision on what it should do next — either call on its suction cup arm to scoop it up or let it move past.
Image via Inverse
Source: neatorama