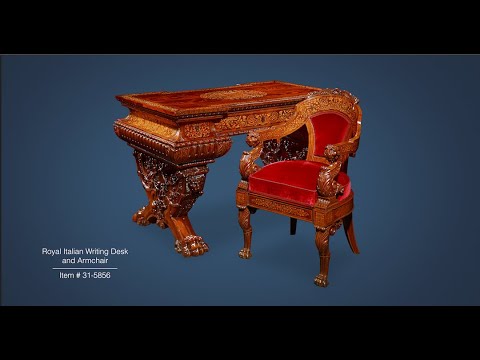 King Charles Albert (1798-1849) of Sardinia-Piedmont owned this spectacular writing desk, which is now up for auction M.S. Rau in New Orleans. A mere $266,500 can get you behind the ultimate power desk for your office.
Antiques expert Bill Rau takes us on a tour of the desk and its many, many secret compartments. Hidden buttons open spring-loaded drawers, as well as a centerpiece that pops out of the top. And if that's not enough, there are even hidden compartments in the chair.
I wonder if Rau has actually discovered all of the secret compartments or if some remain yet undiscovered.
-via Steampunk Tendencies
Source: neatorama