A naked woman's body, cracked in places like an eggshell, is embedded with amethyst below her skin. As she touches the back of her neck with one hand, she holds an amethyst pendulum in the other. Behind her, cobblestones and pillars extend into the distance, reminiscent of Ancient ruins. The hyperrealistic 3D illustration is the work of Alexia Rubod, a French artist who specializes in 3D textures and materials, and was on the hair and fur team for Despicable Me 3. The amethyst woman was created as a submission for ArtStations' Ancient Civilizations: Lost & Found competition, for which Rubod won third place in the Film/VFX Character Art category.
For the work, Rubod wanted to play with the idea of "lost and found." "I wanted to make a character that would look like a statue in ruin," Rubod tells Creators. The amethyst woman, who Rubod imagines comes from a civilization in which people unite with their gemstone, has survived time because of her connection with amethyst. Though her body has begun to decay, Rubod imagines that there are parts of her that are still discoverable. The amethyst woman's legs are missing, in the style of ancient sculptures. The work contemplates what is lost through history and what remains. Additionally, choosing a digital medium complicates the theme of lost and found. The sculpture is not a physical remnant of an invented past, but a digital rendering of an imagined physical remnant of an imagined past.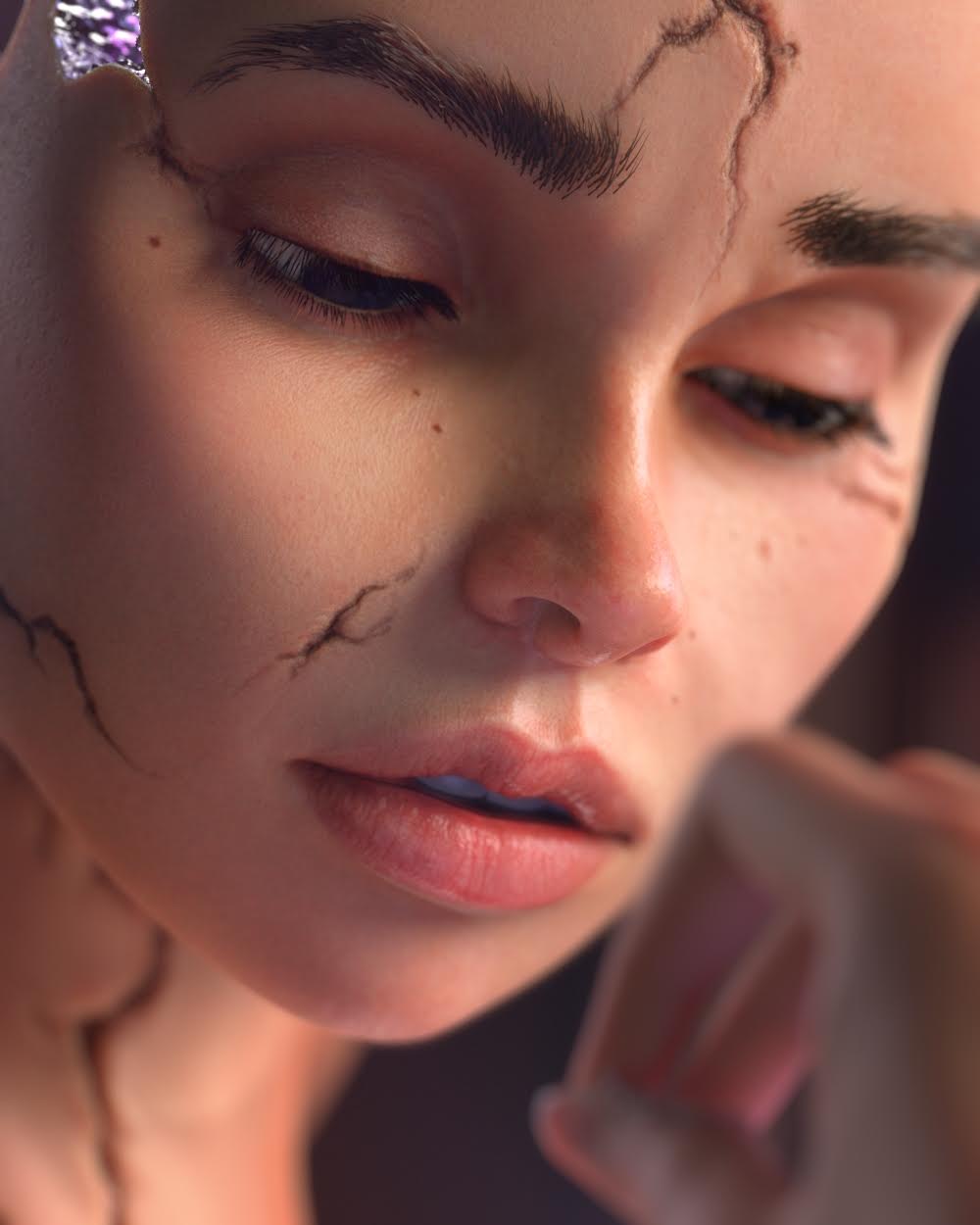 The amethyst sculpture's fractures remind the viewer that it is art, and not humanity, that survives time. Of her choice to use amethyst, Rubod says, "Amethyst is known to be the stone of mediums… I imagined her being a sort of spiritual leader and having abilities of clairvoyance and telepathy."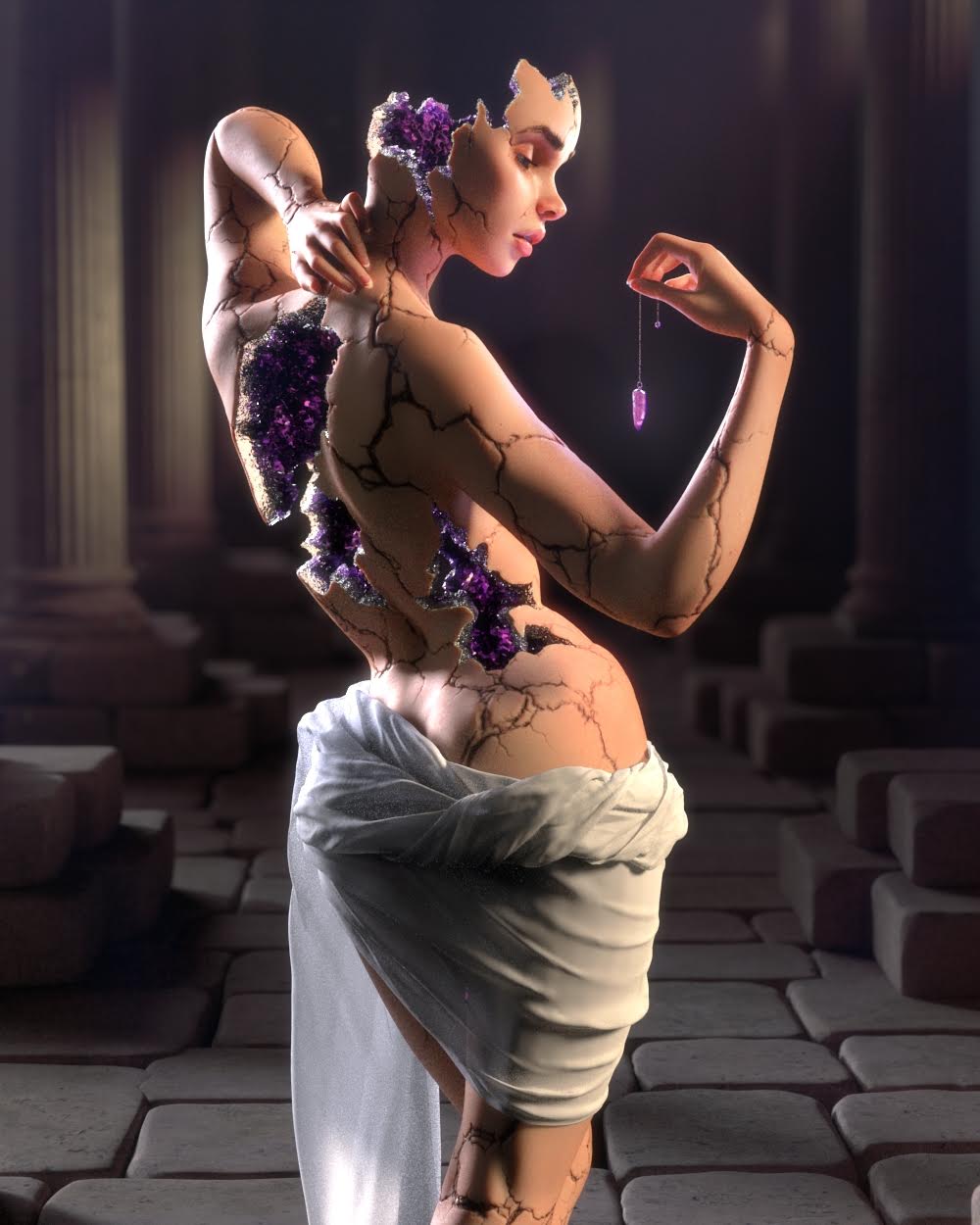 Check out Alexia Rubod's other work on her website and follow her on Instagram.
Related:
Revel in the Beauty of Death with These Gem-Encrusted Monkey Skulls

Your Jimmies Will Be Rustled After Looking at These Warped 3D Faces

The Neon Art of Ruby Gloom is a 3D, Cyber-Feminist Paradise
Source: vice.com