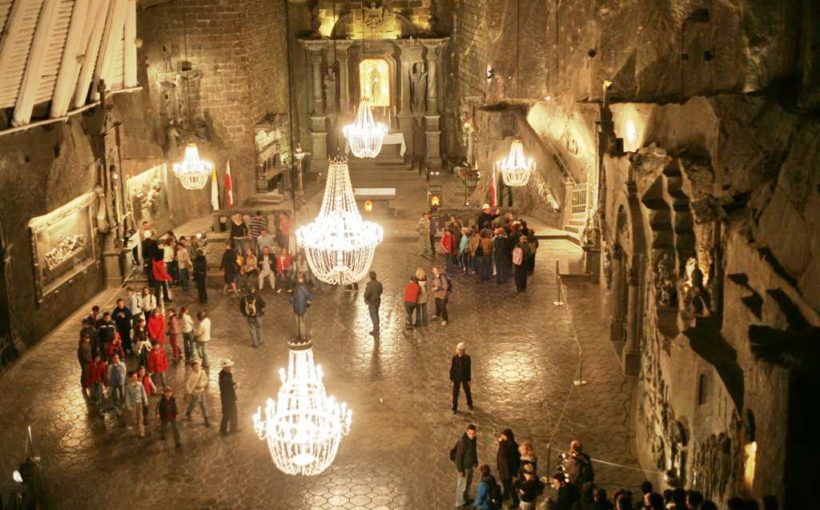 For an old and underground location, the Wieliczka Salt Mine in Krakow, Poland holds its grace and beauty regardless of the passage of time. Sculpted entirely out of salt, the site now functions as a tourist attraction after mining operations were shut down in 1996:
Salt in the Middle Ages represented such an important resource. Mines such as Wieliczka were considered nothing short of gold mines, which would explain the sheer enormousness of the place.
If one would take the time to visit all the existent chambers at the Wieliczka salt mine, it would take them approximately two months. There are in total some 2,000 chambers, the deepest of which concealed at approximately 300 meters (1000 feet) below the ground.
Day and night, miners dug the earth to make new shafts and create new caves. They eventually began to create elaborate elements and objects such as sculptures, and later entire chapels. Decorating the dark chambers with something authentically made of materials such as unprocessed salt brightened up the place where they were supposed to spend so much time. One of the earliest salt sculptures inside Wieliczka can be traced back to the 13th-century.
Image via This City Knows
Source: neatorama