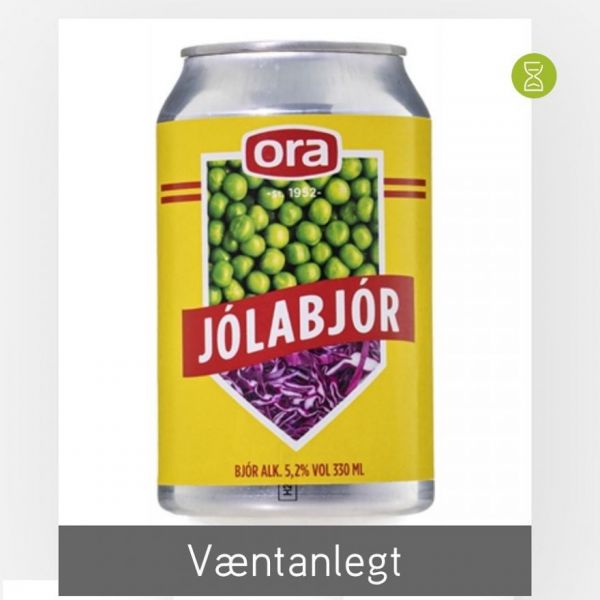 Those are not the most common ingredients to use in beer brewing, but brewmaster Valgeir Valgeirsson is no stranger to strange beers. From his facility in Iceland, Valgeirsson has also brewed beer with seaweed, algae, Christmas tree stumps, and fish. For this Christmas season, AFP reports that he decided to make a beer with a traditional Icelandic Christmas dish–green peas and stewed cabbage.
The brewery made this beer, named Ora Jolabjor, in cooperation with Ora, Iceland's largest food production company. The can design resembles the cans of peas and cabbage that Ora sells in grocery stores.
Valgeirsson made just over 7,200 gallons, which sold out only very quickly. Consumers report that the smell and flavor definitely reflects the main ingredients.
-via Oddity Central | Photo: RVK Brewing
Source: neatorama