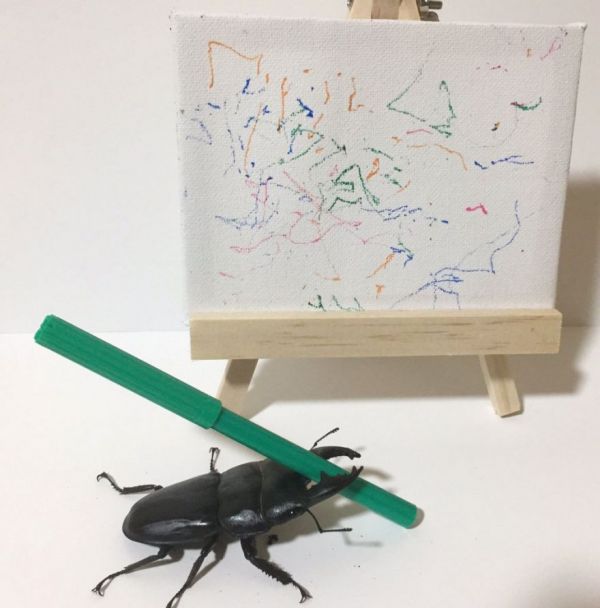 Spike is a stag beetle. He lives in Japan, where pet stag beetles aren't all that weird. His human is an English teacher named Mandy. Not long ago, Mandy was taking pictures of Spike picking up various things in his mandibles, but when he lifted some felt-tipped pens, he began drawing with them! Well, "drawing" might be the wrong word, but he did leave his mark on paper.
Some posts have had to be moved around, so here again: Spike's very first piece ever. please be nice to him. pic.twitter.com/IIhOVI0POE

— Spike the Beetle (@SpikeTheBeetle) July 6, 2017
//platform.twitter.com/widgets.js
Now Spike has his own Twitter feed, with over 39,000 followers and even has one of his artworks up for sale at eBay. Read more about Spike at Buzzfeed.
Source: neatorama