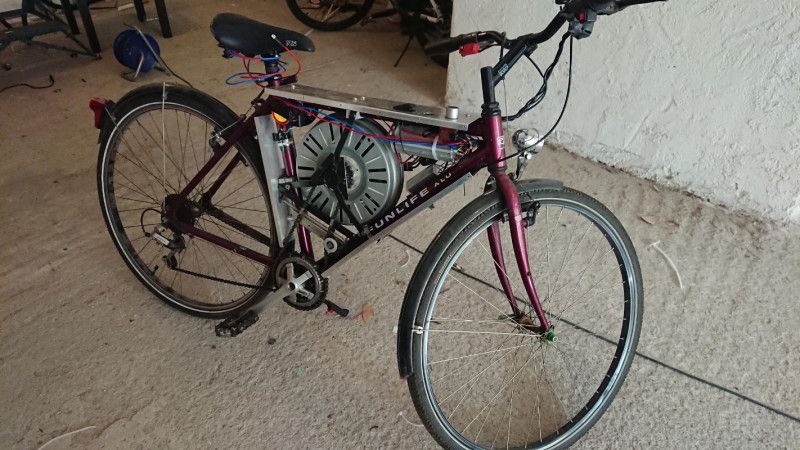 Redditor jimmythecraftguy calls his creation the "Spin Cycle." Hack-A-Day describes this remarkable machine that can reach 68 MPH:
The drive train of this bicycle starts with a brushless DC motor from a washing machine. It has been slightly modified to run on 48 volts, and is installed inside the triangle of the bike's frame. It has a chain driving the bike's crank, retaining the original chain and gearing setup […]The crank has also been specially modified to include a freewheel, a necessary feature so that the motor can operate without spinning the pedals. Everything except the motor has been custom fabricated including the mounts and the electronics.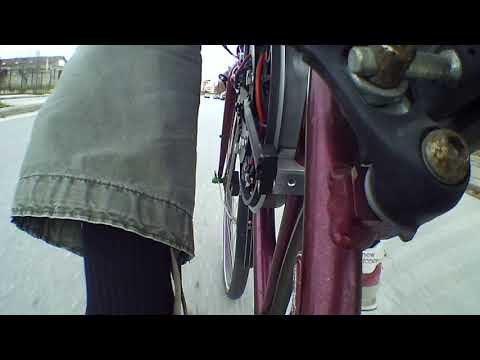 Here's Jimmy riding the Spin Cycle at a leisurely 40 MPH.
Source: neatorama