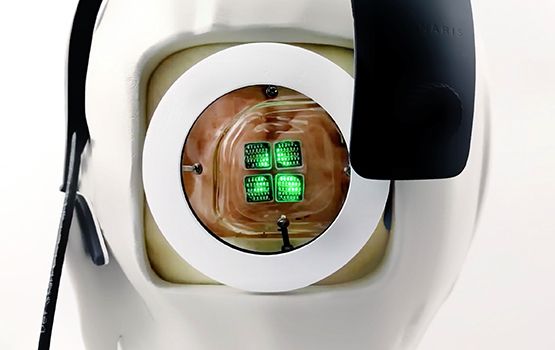 I believe that one of the best things that we can do as people is to help other people, especially those who have disabilities. This is why I am amazed at people who try their best in developing devices for them.
A team of researchers at Monash University in Melbourne, Australia, has built a bionic device that they say can restore vision to the blind through a brain implant.
The team is now preparing for what they claim will be the world's first human clinical trials of a bionic eye — and are asking for additional funding to eventually manufacture it on a global scale.
It's essentially the guts of a smartphone combined with brain-implanted micro electrodes, as TechCrunch reports. The "Gennaris bionic vision system," a project that's more than ten years in the making, bypasses damaged optic nerves to allow signals to be transmitted from the retina to the vision center of the brain.
The team also hopes that the system used by this device could also be used by people who have untreatable neurological conditions, and would help them regain their movement.
A trial in July showed that the Gennaris array was able to be transplanted safely into the brains of three sheep using a pneumatic insertor, with a cumulative 2,700 hours of stimulation not causing any adverse health effects.
More details about this over at Futurism.
What are your thoughts about this one?
(Image Credit: Monash University/ Futurism)
Source: neatorama