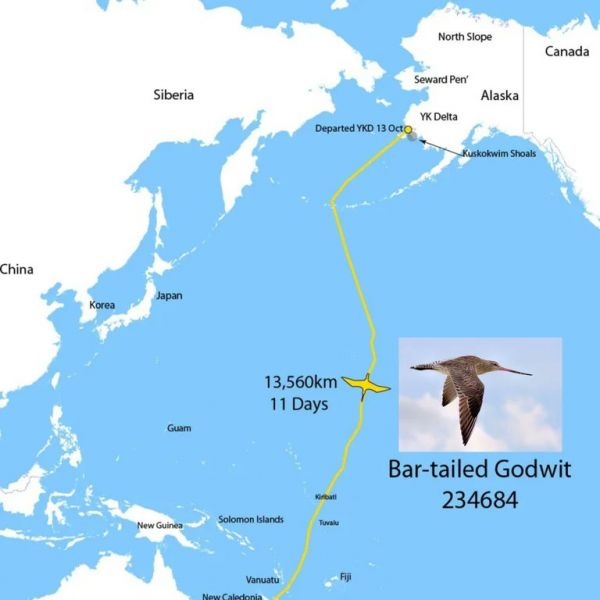 Bar-tailed godwits are known for their spectacularly long flights during their annual migration. The haul from Alaska to Tasmania is brutal, but #234684 was up for the task, even though he lost half of his bodyweight during the ordeal.
ABC News reports that for 11 days, without interruption, #234684 flew 8,426 miles, which is about 311 miles longer than the previous record for a bird migration, which was also held by a bar-tailed godwit. Scientists were able to track his movements with an electronic device.
#234684 didn't rest or feed. That's because godwits don't have webbed feet. If they land in the water, they die because they can't get airborne again. And as most of these godwits weigh just under a pound, they don't have a lot of body fat to burn through. So they just have to persevere, as #234684 did.
-via Massimo
Source: neatorama