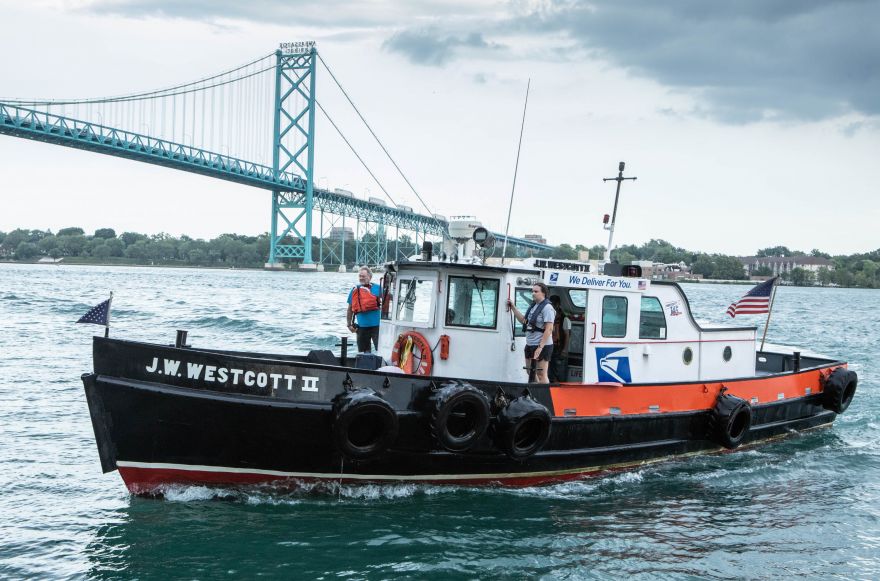 In 1874, John Ward Westcott founded a company which ferried supplies, including mail, to mariners on Great Lakes of North America. 145 years later, his company, still in the hands of his family, continues that tradition on the 45-foot J.W. Westcott II, ZIP code 48222.
That's right: this boat has its own ZIP code. It's the only floating ZIP code in the United States.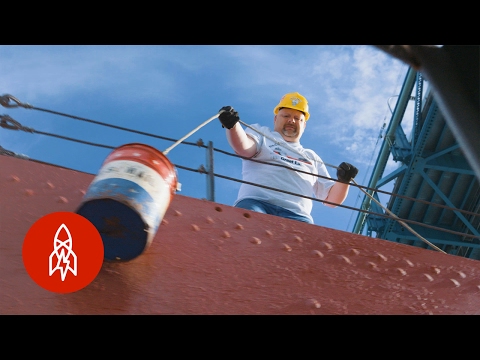 Based out of Detroit, the J.W. Westcott II delivers mail, supplies, and sometimes crew to the working vessels that pass by. Glen Mannisto, a former captain of the boat, describes his work in Great Lakes Now:
The job requires complete attention. Your body becomes a gyroscope in the rollicking waves in order to remain somewhat vertical to perform the simple task of putting a bundle of mail in a pail. In the 1970s, when I was manning the Westcott's helm, we averaged about 20 boats per 8 eight-hour shift, but that number could climb to as many as 60 per shift. There were times that we were barely able to get to and from the dock to get mail and freight and sometimes had to signal the freighter to slow down (three quick blasts of our horn) if "she had a bone in her teeth" (going so fast she had white bow waves like a joyful running dog with a white bone in its mouth) to catch them – or they went without their coveted mail.
via Weird Universe | Photo: Robert Hensleigh
Source: neatorama