Brooklyn Justice Initiatives's mission, according to their website, is to seek "to forge a new repose to misdemeanor and non-violent felony defendants in Brooklyn, New York." In thinking of new, innovative ways of trying to keep children from going to jail, the BJI has developed a partnership with artist Shaun Leonardo and Recess Art, to launch Assembly. The new downtown Brooklyn art space functions as both art gallery storefront and diversion program that places juvenile offenders, particularly those who have the possibility of being tried as adults, in art classes, led by Leonardo, as a pathway to rehabilitation.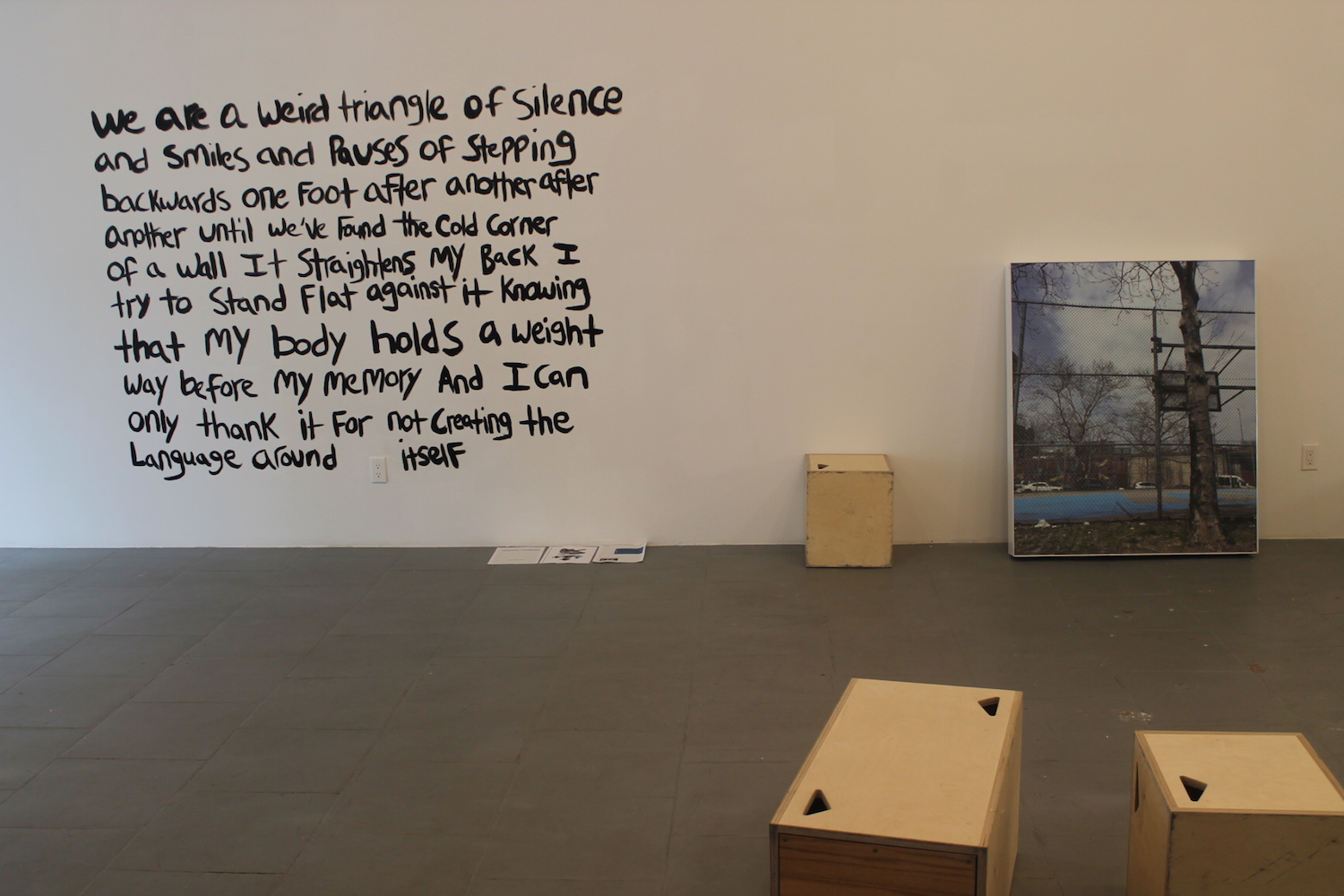 "Allison [Freedman Weisberg], Recess's director, and Shaun have been in communication for quite a while given the nature of his work," explains Jessica Lynne, and the Recess Art's development and communications manager and the art critic behind Arts.Black. "Shaun often thinks about and responses critically to the carceral. This is a project that has been in the work for while and Brooklyn Justice Initiatives were brought into the conversation and the project blossomed from there. The critical conversations around restorative justice led to Assembly our dedicated artist-led youth diversion program." The storefront operates like Recess's SoHo space, as a three-month cycle wherein artist-residents can work on a site-specific work, but assists in a court mandated four-week diversion workshop led by Leonardo who is joined by the guest artists. At the end of the four-week workshop, the court decides if a juvenile participant's case will be closed and sealed to avoid an adult sanction and a criminal record.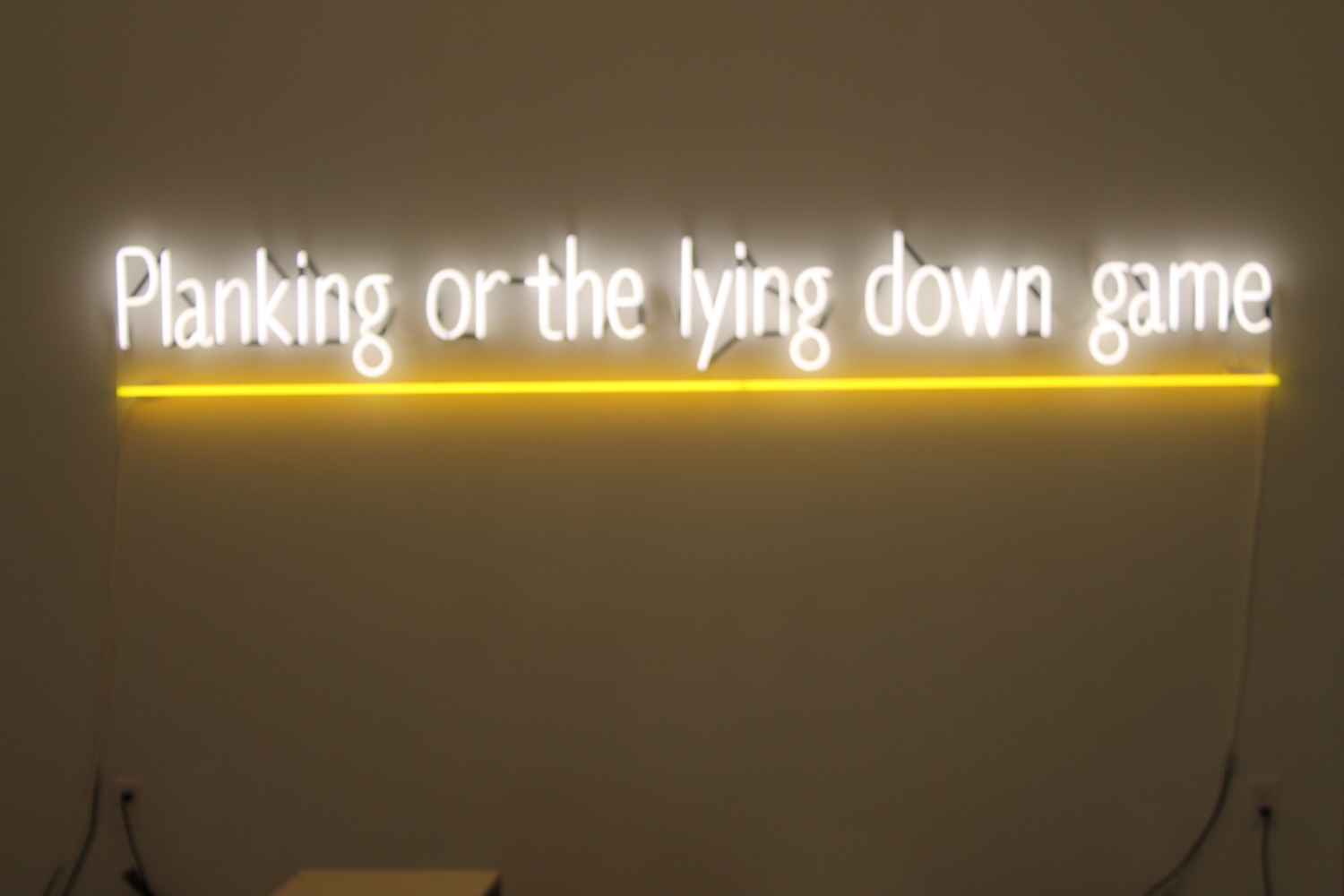 Assembly's current resident artist is Sable Elyse Smith. Her exhibition, Sable Elyse Smith: and then the street lights–like a warning bell blends the artist's personal connection to the criminal justice system with the art space's social mission. The five works on display explore the idea of fantasy as it is located in the landscape and the playground. Works like the neon Landscape II, which reads, "planking or the lying down game," considers how fantasy relates to the prison landscape. "Of course in pointing to the game, planking—this idea of play…the choice for someone to lay down as a game," comes to mind, according to the artist. "The text is in white. Pointing to the outline of bodies/chalk.The yellow line is a horizon line. It is the minimalist gesture that conjures the landscape image or iconography," recalling a sunset or the sun setting on a body. Monumental in scale, the work points to a mural or an image of an idyllic landscape and holds the space of the wall like a landscape painting. The neon glow gives off the kind of light one would see in an institution like a prison. It's a sickly light, but the material is seductive, creating tension. "It is at once an image of the residue of fallen bodies: caution tape, chalk, outline. It is an image of a landscape. And it is a contrasting image: considering those that lay down for play and those who don't have that luxury or further those who wouldn't dare lay down as a game because there historical, contextual, and body knowledge of bodies lying on the ground means something very different."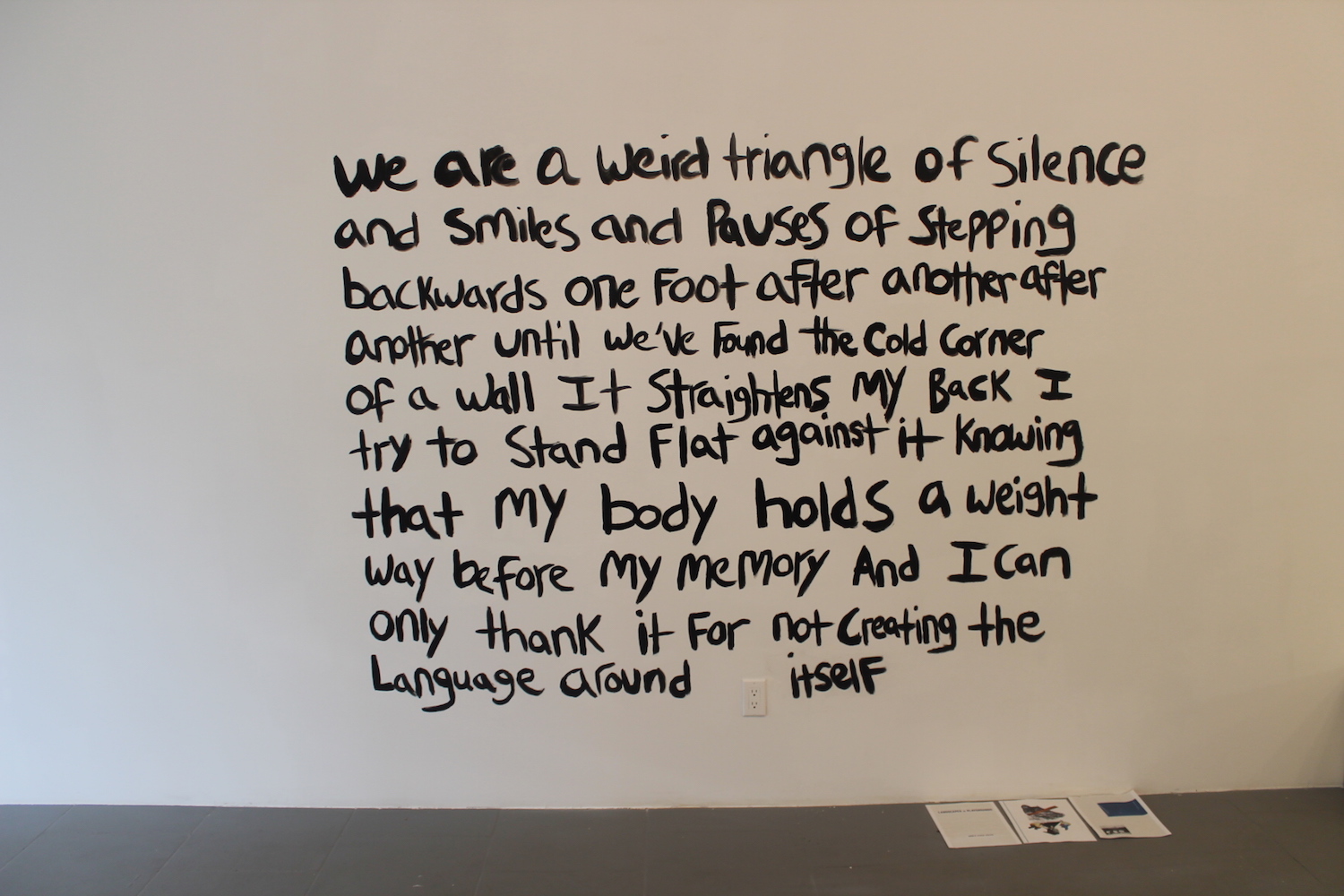 "For Sable's gallery activation she has been working with Shaun on the weekly diversion workshops and now participants have the opportunity to work with her on a drop in manner on a project of their choosing," explains Lynne, who says after the mandated four-week program, Assembly offers the participants paid apprenticeships. "So much of the work that Recess has done and continue to do has contained the subtext of justice. A lot of the artists in SoHo bring projects that think complicatedly about gender, race, class, and now Assembly makes some of that ethos more explicit."
Having real conversations about mass incarceration and criminality in the context of arts education makes Assembly one of the spaces that shows truly shows art's potential. "When the opportunity arose to participate in this type of education program, it was hard to say no to it." Lynne adds. "To put it simply, the main purpose of the program is to allow kids avoid adult sanctions and going to jail. New York sends young people to adult jail and that's a problem we want to help solve."
Sable Elyse Smith: and then the street lights–like a warning bell continues through September 1 at Assembly. For more information, click here.
Related:
Enter the Realm of a Cosmic Black Utopia
A New Exhibition Explores the Social Critique of Funny Art
Can a New Website Save Black Arts Criticism?
Source: vice.com