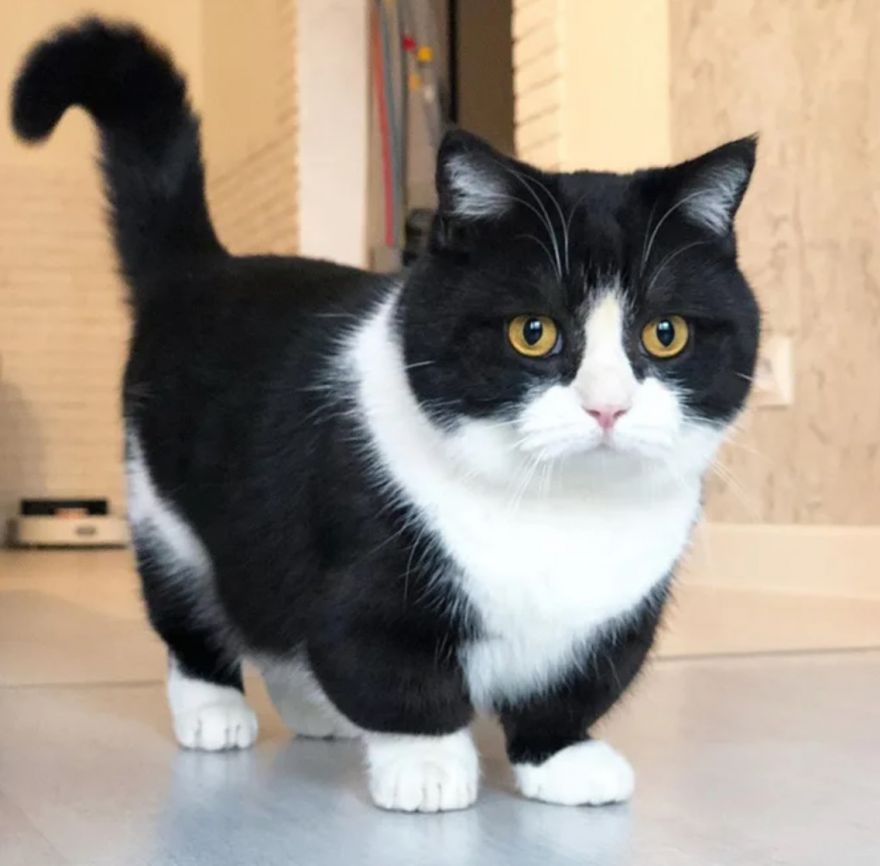 Meet this two-year old cat named Manchester, who is a mixture of two breeds, namely the Scottish straight and the Munchkin. While he may have gotten the face of Scottish straight, he has the body of a Munchkin, which caused him to have extremely short legs. Manchester, nicknamed Manchy, currently lives with his owner in Moscow, Russia.
I wonder how he jumps.
Check out his wonderful pictures over at 9GAG, and check out his Instagram account.
(Image Credit: cat_manchester/ Instagram/ 9GAG)
Source: neatorama