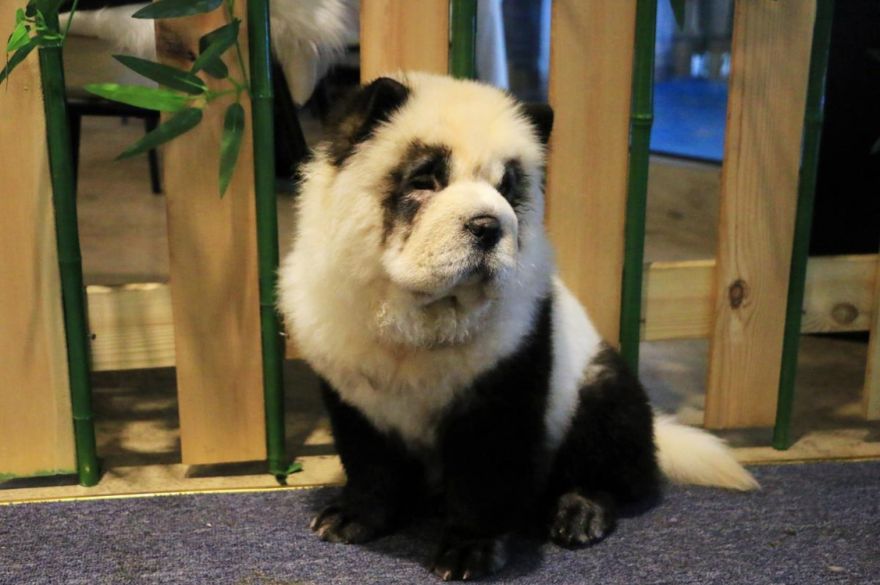 Chengdu, China — Want your dog to look like a panda? It only takes 1,500 yuan ($212.28) for this pet cafe in southwest China to make your canine look like the black-and-white animal considered to be the country's national treasure.
The cafe, which opened last month in the city of Chengdu in Sichuan province, has gone viral on social media after owner Lu Yunning dyed his six chow-chow puppies to look like pandas.
"There are many dog cafes, cat cafes, raccoon cafes, alpaca cafes and duck cafes," said Lu, as the puppies, their limbs, ears and fur around the eyes dyed black, playfully chased a fish toy on a cord.
"We think they are not creative. We wanted something novel," added the 21-year-old, who estimates his cafe draws 70 to 80 customers a day, nearly doubling since he posted social media pictures of his dyed dogs.
Until now, however, customers still do not sign in on the dye services the cafe offers; they are only interested in taking photos with Lu's dog.
Moreover, some animal groups don't approve of the cafe's dye services, such as PETA, which urge people to keep away.
More details about this over at Reuters.
(Image Credit: Reuters/ Fang Nanlin)
Source: neatorama