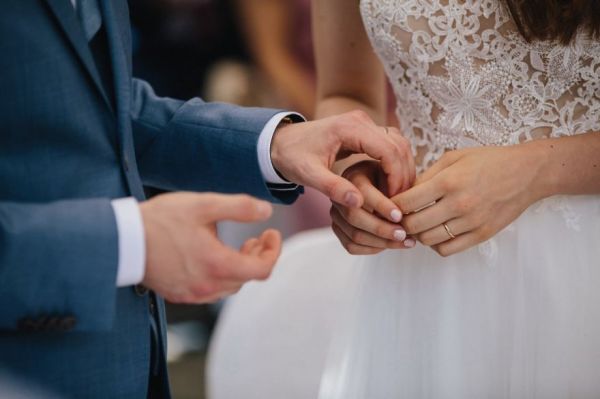 Imagine that you've spent years planning the perfect wedding for you and your spouse. You've got everything: a luxury resort destination site, elaborate bachelor and bachelorette parties, gourmet menus, an artistic cake, and a band to perform and the reception. All that you need now is a custom hashtag so that all of the influencers at your wedding can post their content on Instagram and Twitter.
That's where the problem comes up. Some other couple has already taken #FarrierWedding, so there's no obvious way to tag your wedding and only your wedding.
That's where Happily Ever #Hashtagged comes in. The founder, Marielle Wakim, started her firm in 2016 to respond to this market demand. She tells the Wall Street Journal that her carefully developed skill for inventing clever, original, and appropriate hashtags makes her $50 fee worth it. Wakim can write hashtags that incorporate specific themes, names, or ideas and create alternate versions for elements of the wedding, such as the bachelorette parties.
Wakim isn't alone. Her business is one of at least several who are filling this #nicheweddingmarket. Read about them at the Wall Street Journal.
-via Marginal Revolution | Photo: Marko Millivojevik
Source: neatorama