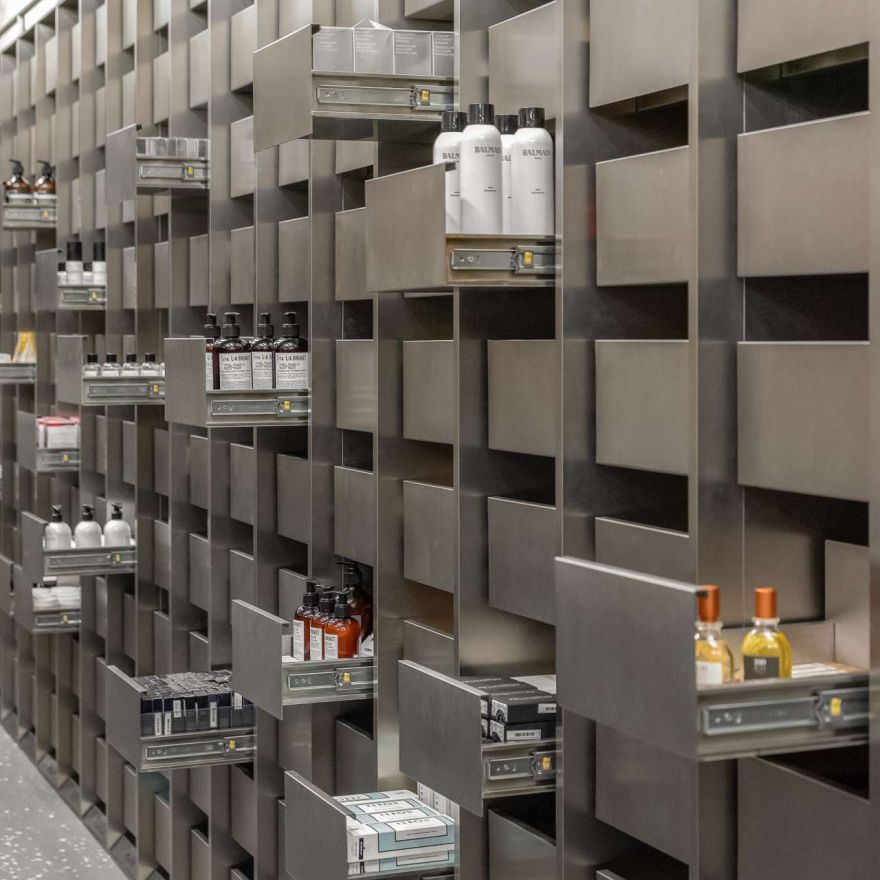 As the competition increases both for beauty and cosmetic products, brands need to step up in providing the best and unique shopping experience. Harmay, a store in Hong Kong, has taken this challenge very seriously.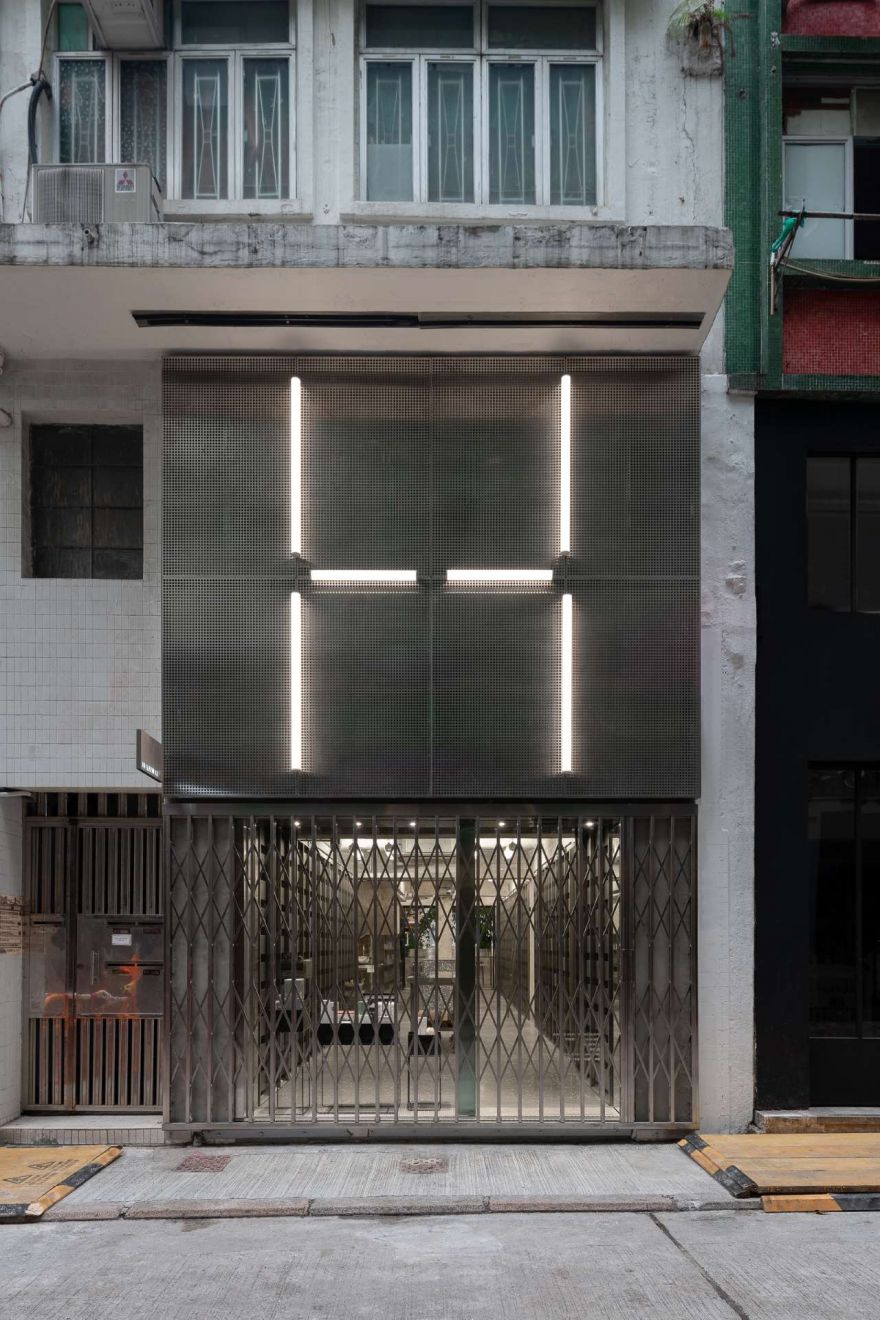 Located on a winding, narrow Hong Kong street packed with shops and restaurants, the shopfront, half glass – half perforated metal screen, stands out in its understated simplicity, the only visible indication of the brand being the letter H formed by light tubes. The same subverting sensibility defines the shop's interior: no visible products, promotional signage or attention-grabbing screens are anywhere to be found; instead, the walls are lined with stainless steel drawers, stacked up to the ceiling in an orderly fashion just like safe deposit boxes, giving the impression that you've entered a bank vault – an impression, which far from subtracting from HARMAY products' allure, enhances their preciousness. Guided by subtle signage, this peculiar set up encourages visitors to open drawers and discover the products inside.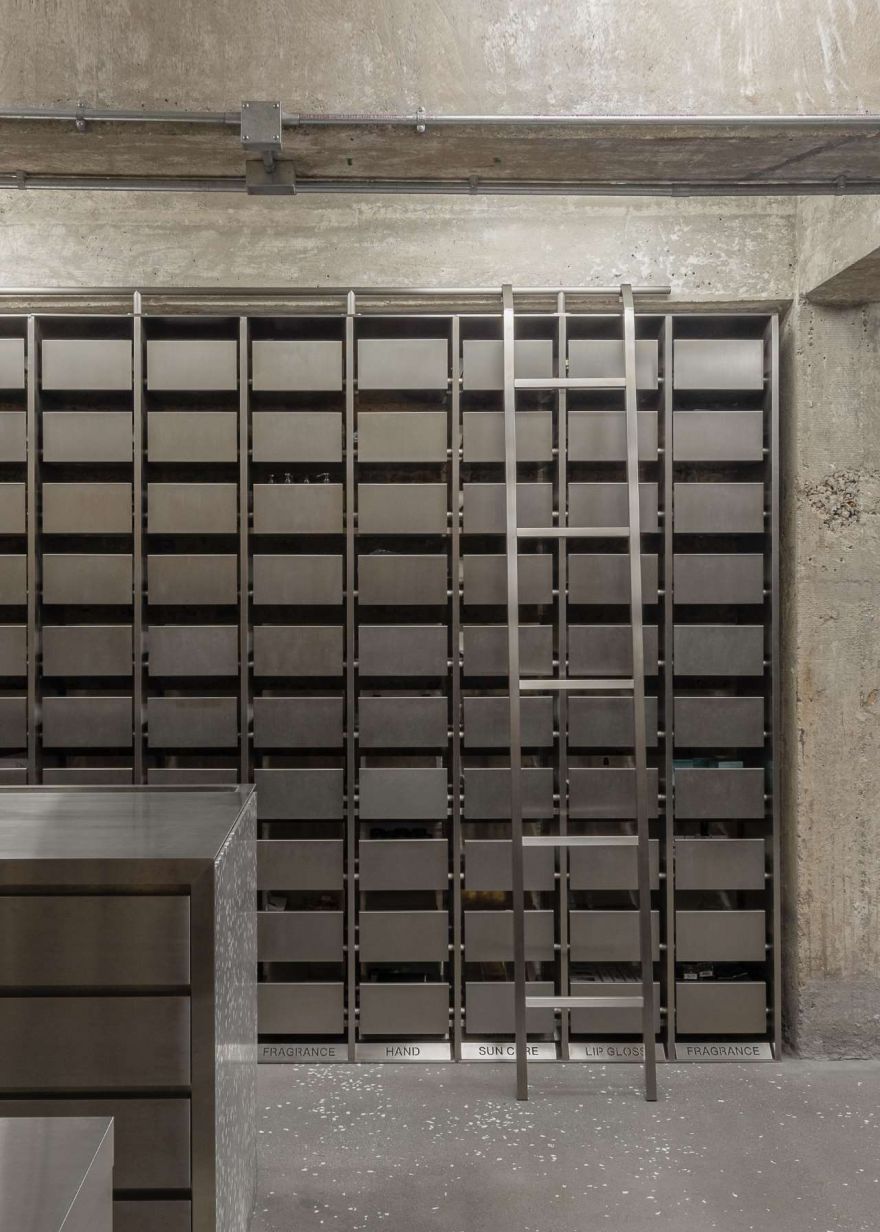 Enveloped in exposed concrete and visible brickwork, the shop's purposefully unglamorous interior conveys a no-frills sensibility whereby the quality of the products speak for itself – flashy surroundings, the architects seem to imply, are the equivalent of fancy wrapping paper, they're just not needed if what you are selling is indeed exceptional. The industrial aesthetic of the stripped down building fabric, which continuous on the upper floor, makes the 141 square metre store appear much more spacious than it is – a blessing in Hong Kong's notoriously cramped property market.
Will you visit this store?
Image Credits: Dirk Weiblen
Source: neatorama