How awesome is this? She is dressed up as the Dumbo ride! #D23Expopic.twitter.com/yAIvOacYVp

— Arvid – Travel to the Magic (@travelttmagic) September 9, 2022
Dumbo the Flying Elephant is a classic amusement park ride available at various Disney parks around the world, including Disneyland in California, where it debuted at the park's opening in 1955. It's entertained millions of children and adults for three generations.
Now it's a cosplay.
Tina Elliot loves all things Disney, especially the rides at the parks. Her cosplays include wearable recreations of the Alice in Wonderland ride and the Haunted Mansion. The one displayed above is a mechanical recreation of the Dumbo ride. In this video, she's displaying its full majesty at the D23 Expo in Anaheim.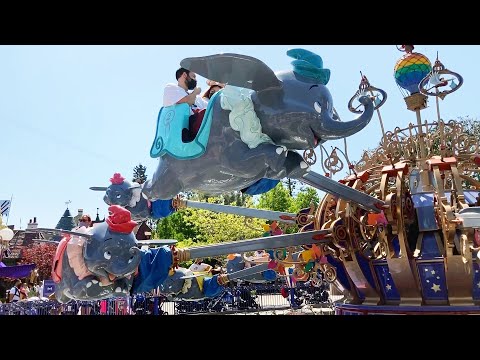 It bears an astonishingly close resemblance to the real thing.
-via Super Punch
Source: neatorama