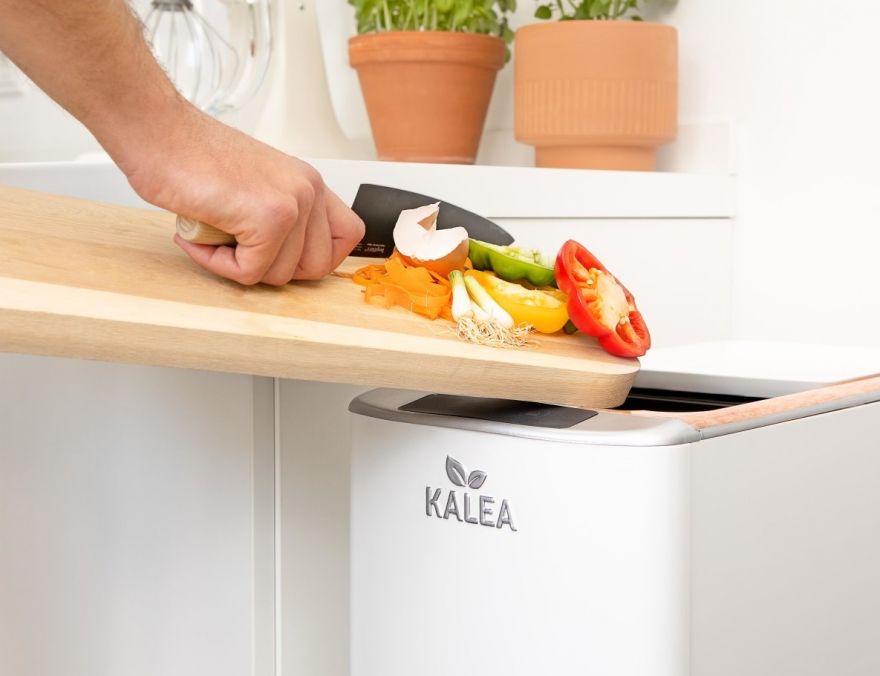 Composting is good for the environment for many reasons. Just to name one, composting enriches the soil, and this could lead to healthy plant growth.
There are two problems when making compost, however. One, it takes a long time. Two, it produces an undesirable smell that could attract pests. But a German team has developed a device that addresses both problems.
Created by a German team of "material scientists, engineers, and hobby gardeners," Kalea is about the size of a kitchen garbage can and it sits (appropriately enough) in the kitchen. As users generate food waste – including meat, fish or dairy products – they deposit those items in a lidded bin on top of the device.
Once activated via the press of a button, Kalea starts by dropping the waste from the bin into a chamber where it's shredded and dried. Once that process is complete, the organic material is dropped into a second chamber where it's tumbled.
It is said that the device can produce compost in just two days. It has also been said that there is not much odor involved in the composting process.
Cool!
(Image Credit: Kalea/ New Atlas)
Source: neatorama