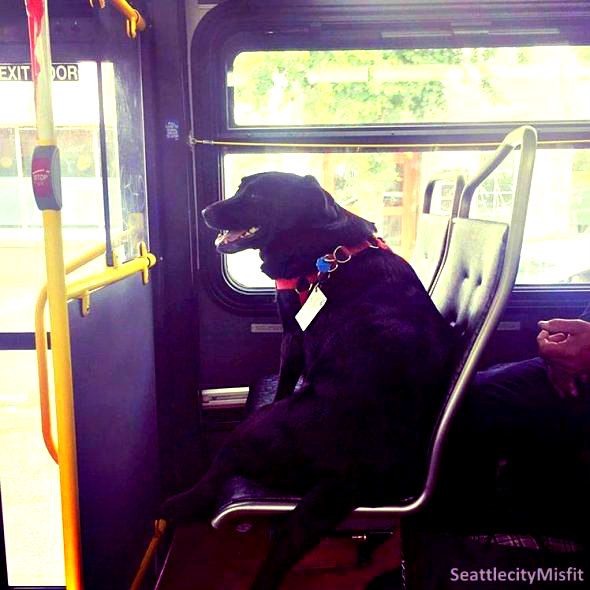 Dogs are allowed to ride on the bus in Seattle when their humans come with them -the exception being Eclipse, who is actually allowed to ride the bus to the dog park all by herself with her own bus pass. It all started when her owner would take her to the park and get distracted at the bus stop -he would often miss the bus, but little Eclipse would jump on the bus and go to the park without her dad. Eclipse's owner would have to catch the next bus and meet her at the park later.
Eventually, this happened enough times that Eclipse was given her own bus pass and given permission to just go to the park by herself. Her dad always catches up eventually, but Eclipse now has full independence to get there on her own time.
You can read more about this bus-riding cutie on PetsLady.
Source: neatorama