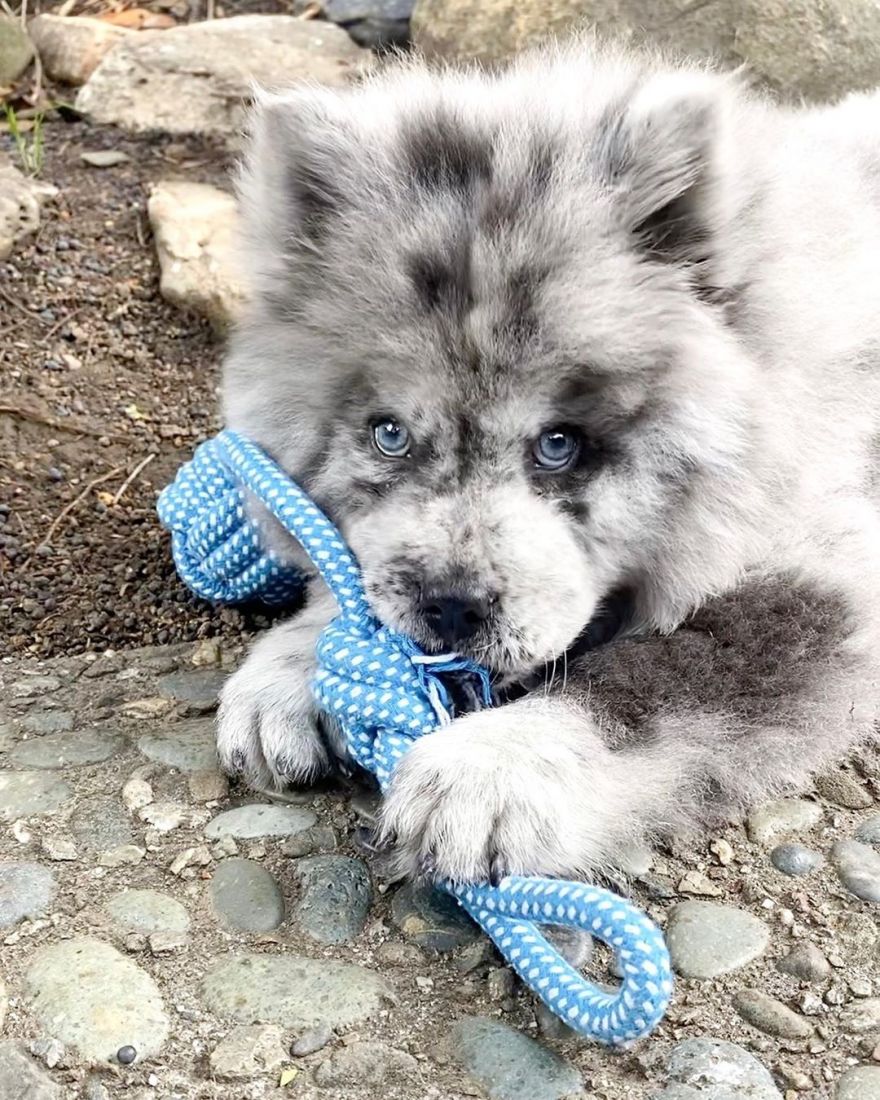 Because of his dark grey speckled coat, Chief the Chow-Chow puppy kind of looks like the Oreo Mcflurry dessert. Thus, he earned the nickname "Oreo Cloud", which was given to him by his owner, Sarah Hamilton.
Whilst Oreo Cloud is certainly a memorable moniker for the pup, make no mistake he's still no less of a Chief. As a Chow-Chow this adorable puppy will soon grow to around 85 pounds and has already shown many characteristics of a true leader and a quick learner.
The young chief was potty trained at just eight weeks and is a natural protector sleeping by the main door of the family home every night.
Know more about Chief and see some of his awesome pictures over at Dogs Addict. He also has an Instagram account.
Cute!
(Image Credit: Dogs Addict)
Source: neatorama