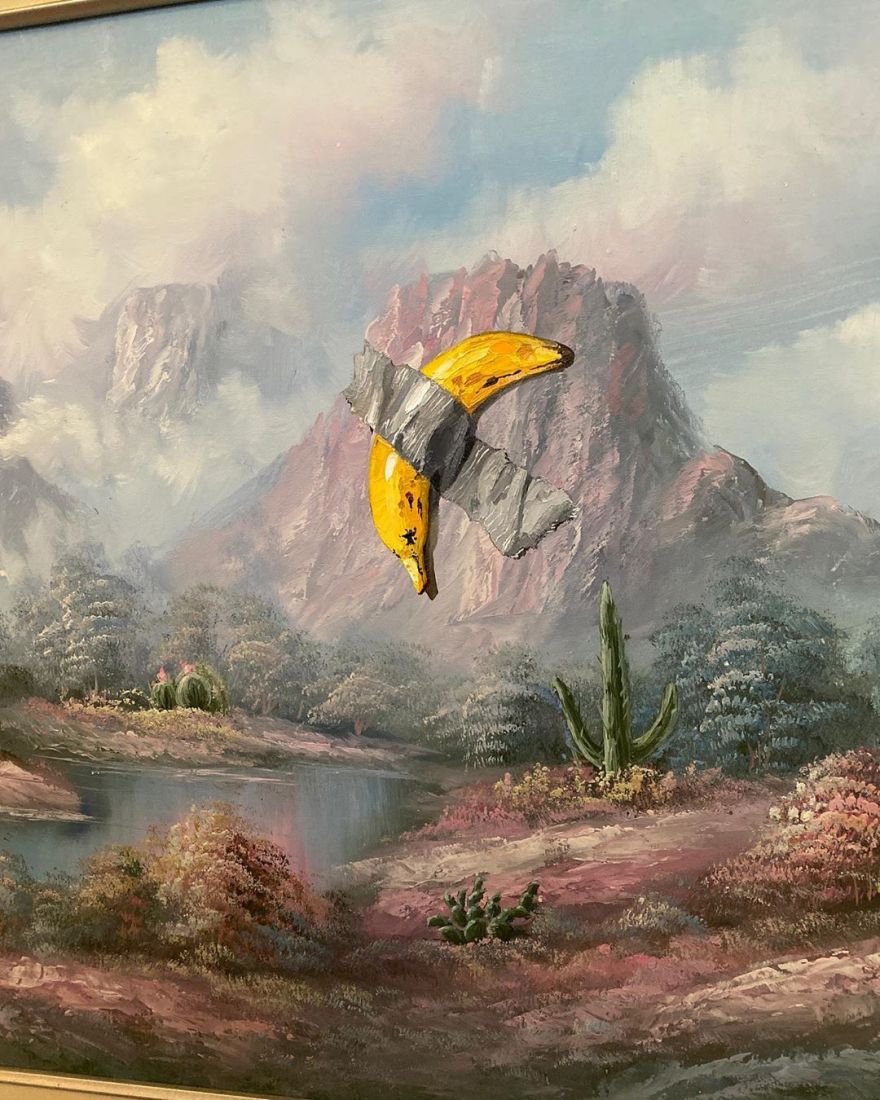 Oh, sure, a lot of you were skeptical of the duct-taped banana being a work of art. But it sold for $120,000 before a performance artist ate it.
Now that's art.
And so Dave Pollot is continuing the banana meme with this gorgeous landscape featuring a duct-taped banana attached to a mountain. He is selling at auction to benefit a charity. So far, the price is $4,500.
That's a far cry from $120,000. But let's admit it: taping a banana to a wall requires skill worth $120,000.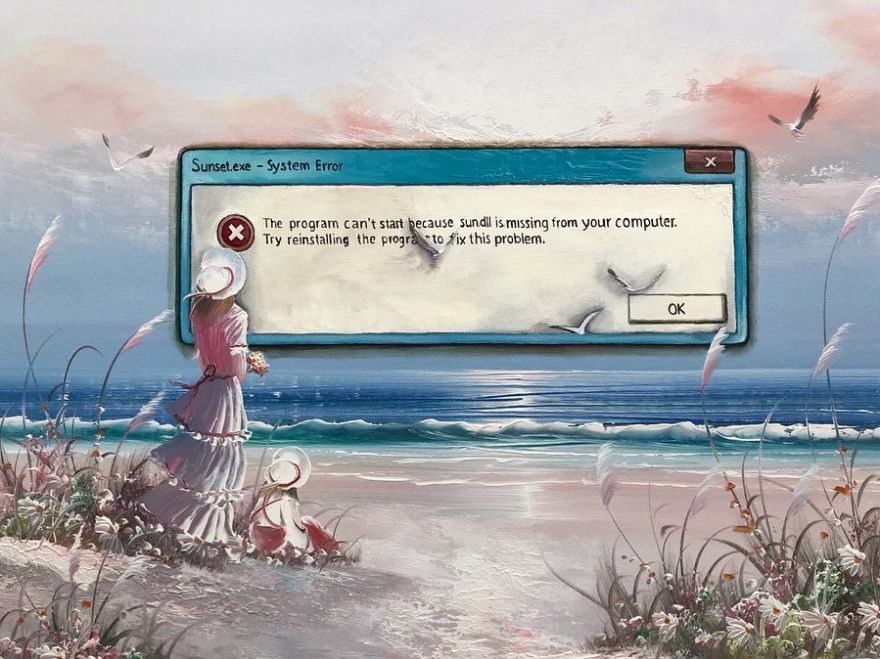 The rest of Pollot's work is also worth exploring for his quirky sense of humor. He injects modern elements into thrift store paintings, as well as many original works. You can find them on his website and his Instagram page.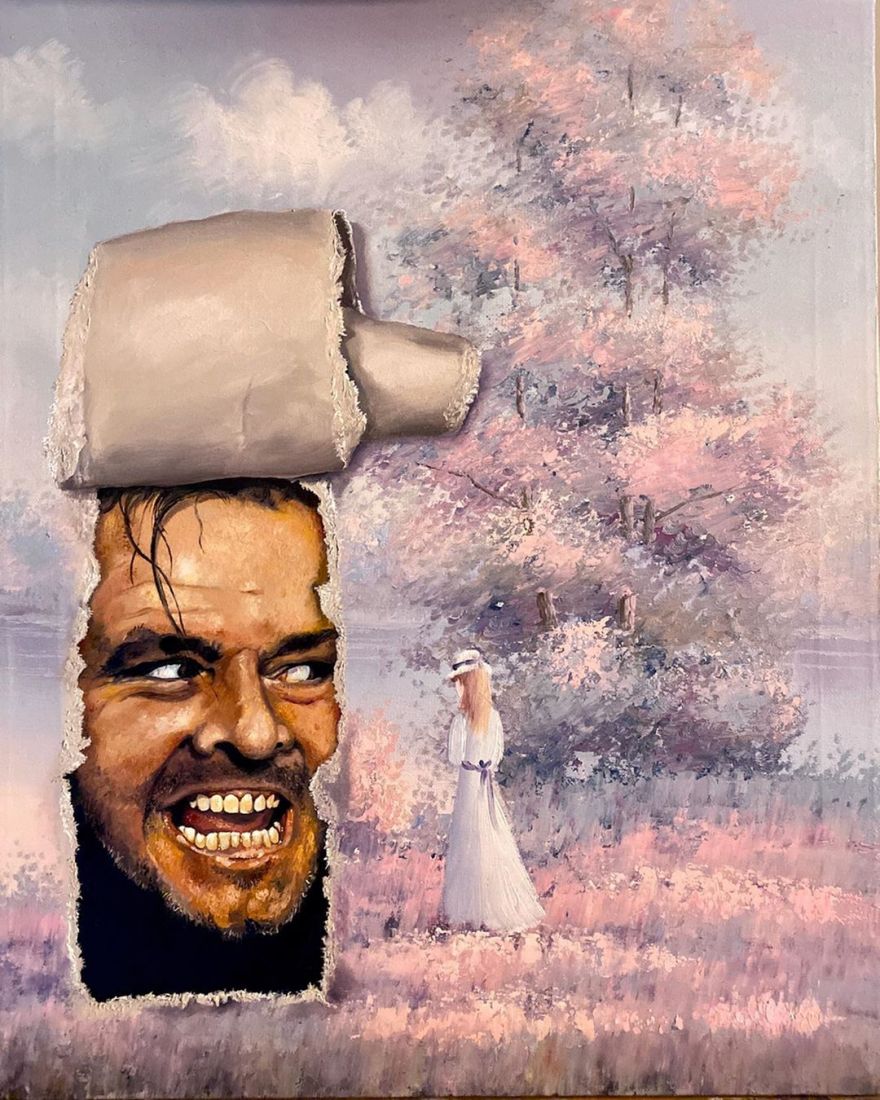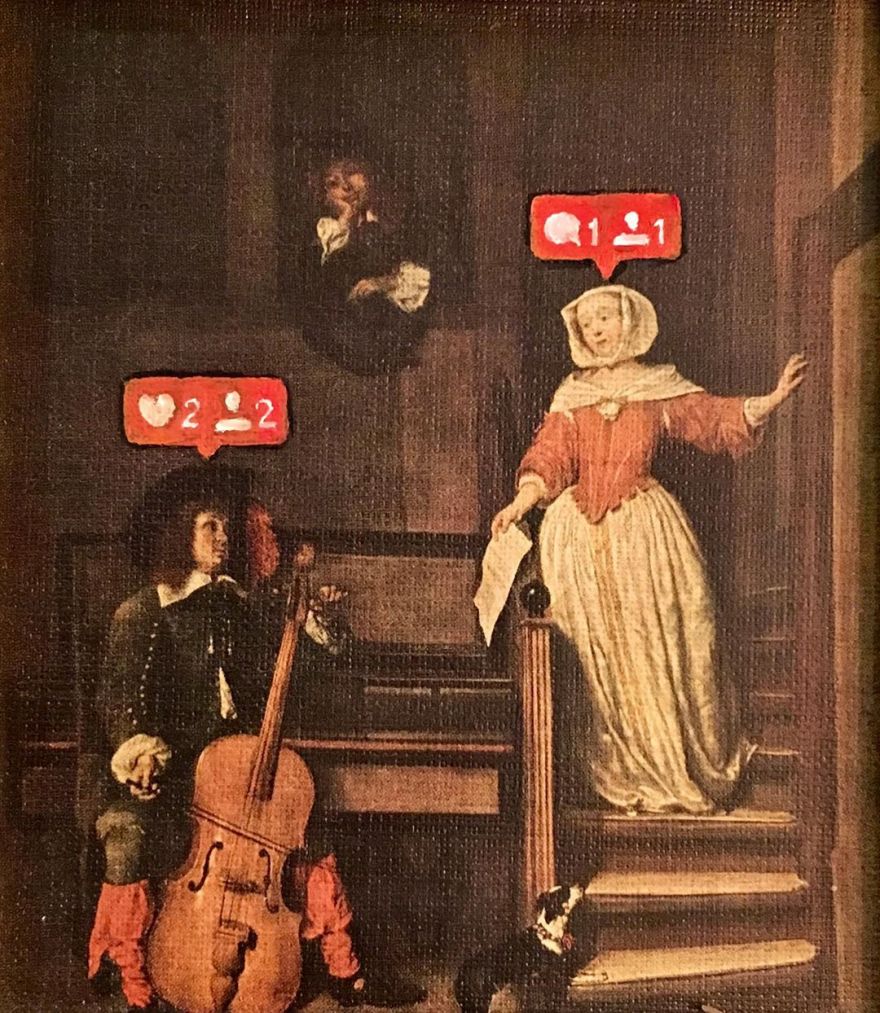 -via Hi-Fructose
Source: neatorama